BIKES & BITES
A Tour de Taco
Established 2017
LOCAL FOOD. LOCAL PLACES. LOCAL PEOPLE.
What to expect from this tour?
One-of-a-kind Food Tastings.   A guided 3 to 3½ hour bike food tour featuring eight food tasting locations carefully chosen to highlight the best regional flavors Puerto Vallarta has to offer in the neigborhoods of 5 of December and downtown. Enjoy exploring Vallarta on our Specialized Roll comfortable bikes!  Enough for a satisfying lunch, you will enjoy a sampling of mouth-watering foods at family-owned restaurants and stands, and sip on refreshing local drinks . Learn about food from the colorful local folks whose pride in their craft is only matched by the effusiveness of their spirit. Stops include Vallarta's best barbacoa tacos, carnitas, asada, sopes, chilaquiles  from an authentic taco stand, traditional drinks,  mexican icecream and end with local beer to end the tour. All food tastings are included in the ticket price. See all Tasting Locations to the right.
A Unique Cultural & Historical Experience. Our aim is to not only satisfy your stomach but quench your thirst for knowledge. Between savoring delicious bites and tastings, you will feast your eyes on the beauty of Vallarta. Our passionate and informed guides will help you navigate through Puerto Vallarta like a local.  Some of the great sites that will be on our route are the beautiful Guadalupe Church, the vibrant town plaza, Old Town, and the hustle-and-bustle of Vallarta's landmark boardwalk, the Malecón.
Who should take this tour?
Anyone interested in a fun and unique tour experience. Whether you are visiting for one day or live here full-time, this guided bike tour is one of the top things to do in Puerto Vallarta. If you are adventurous in spirit, this tour is for you! We know the places to visit in Puerto Vallarta, both the tourist sites and the hidden gems. Explore the sights and sounds of beautiful Puerto Vallarta. Experience the rich folklore and warmth of Mexican culture.
Why take this tour?
History and Food. Dating back thousands of years to indigenous cultures, food in Mexico is very much a centerpiece of the culture. Reflected in Mexican food are the cultures that have come to define Mexico as a country: Aztec, Mayan, Toltec, Spanish and even French. Come see why in 2010, UNESCO added Mexican cuisine to its lists of the world's "intangible cultural heritage". The aromas, textures and colors create a memorable experience you won't soon forget.
Local character and characters. Vallarta Food Tours will take you on an adventure that showcases the sights you came wanting to see and the ones you didn't know about, but will be forever grateful upon seeing. You will see Puerto Vallarta's history and beauty unfold through its stunning architecture, impressive natural terrain and fascinating locals.
Good times. Eat. Smile. Learn. What can be better than fantastic food tastings combined with exploring and learning about Puerto Vallarta's sights and hidden treasures, all while meeting new friends? Our goal is to make sure you have an amazing time and walk away armed with new knowledge as you continue your exploration of our unforgettable city. Armed with your new confidence and a host of recommendations we will give you, your good times in PV will not soon end.
Buen Provecho!
tour tip: 
great tour for an overview of Vallarta's food and neighborhoods.
LOCAL FOOD. LOCAL PLACES. LOCAL PEOPLE.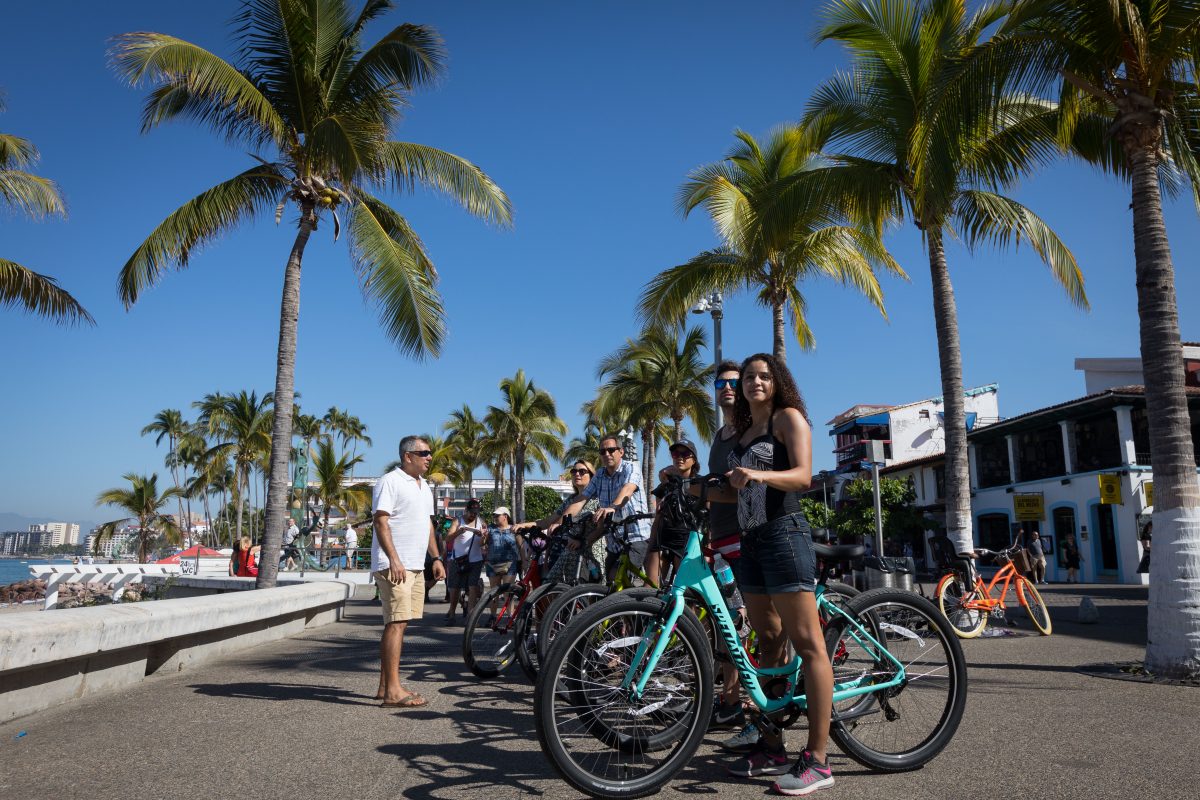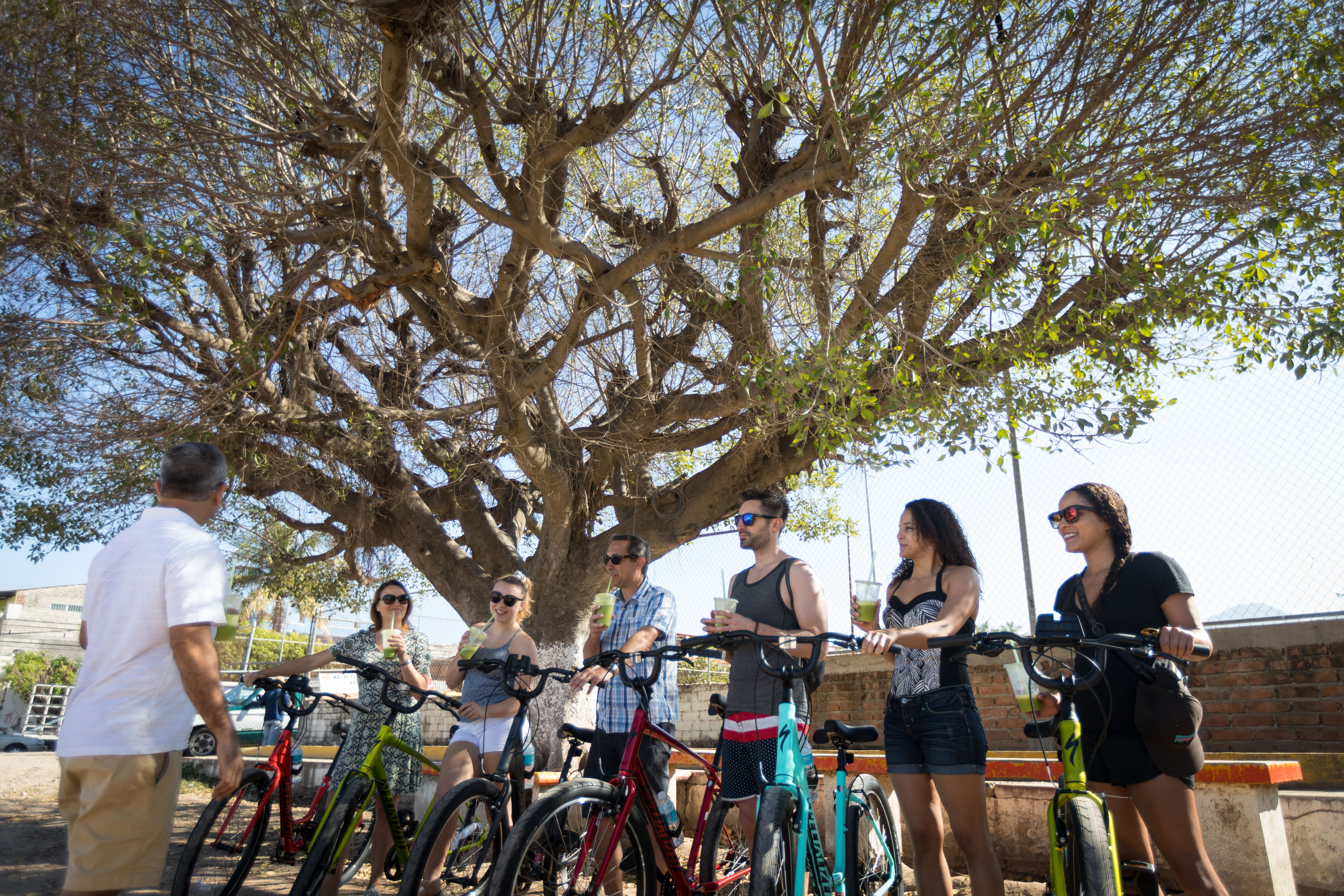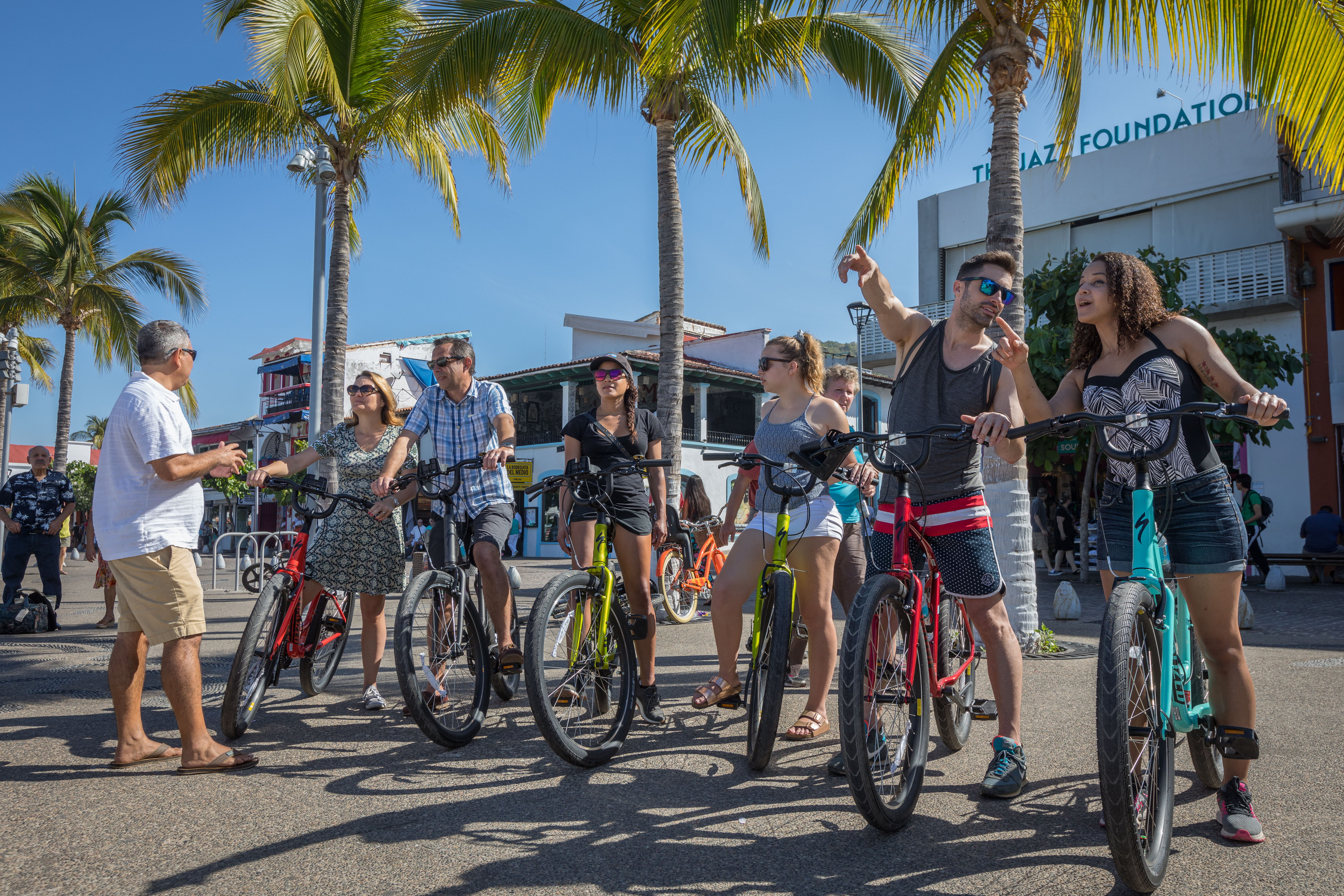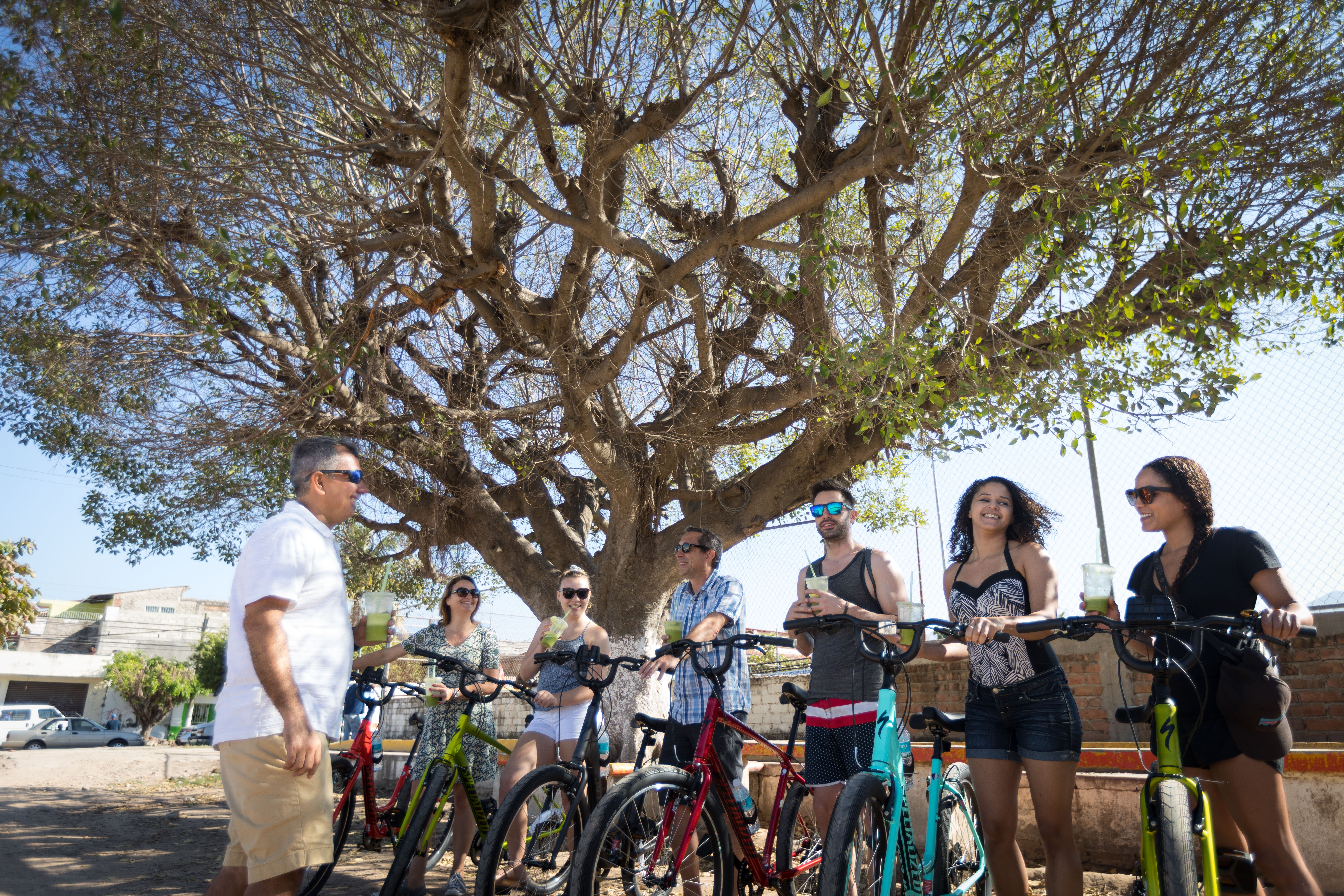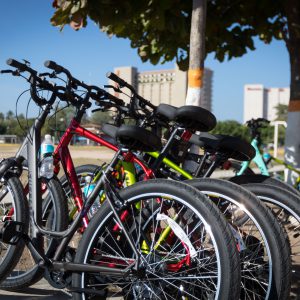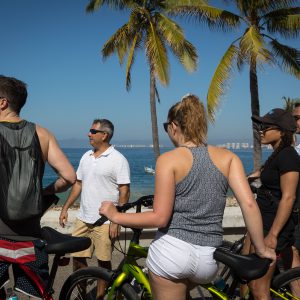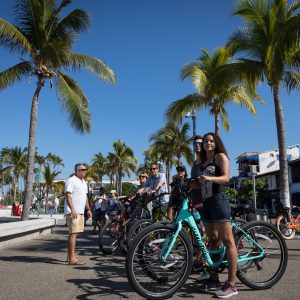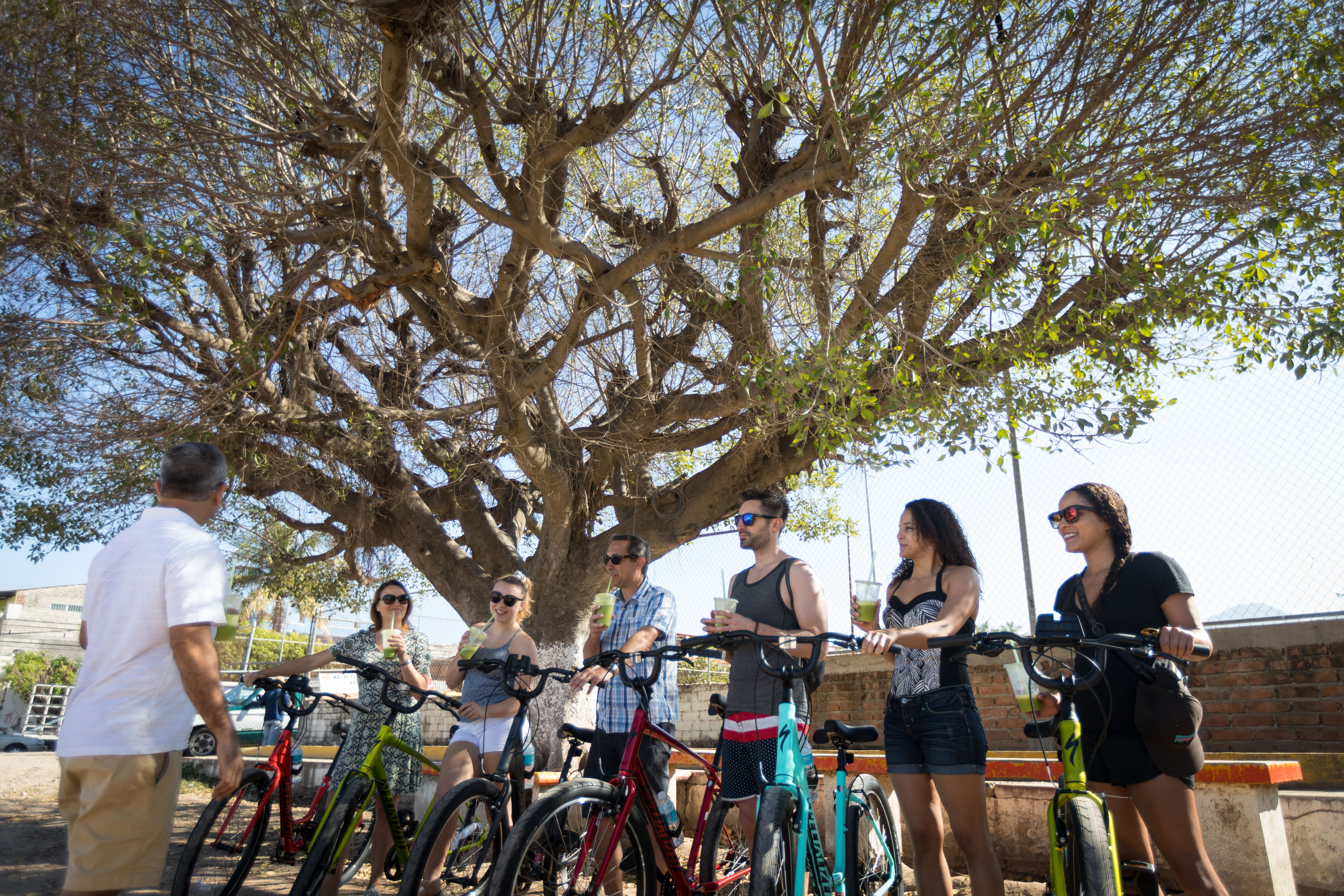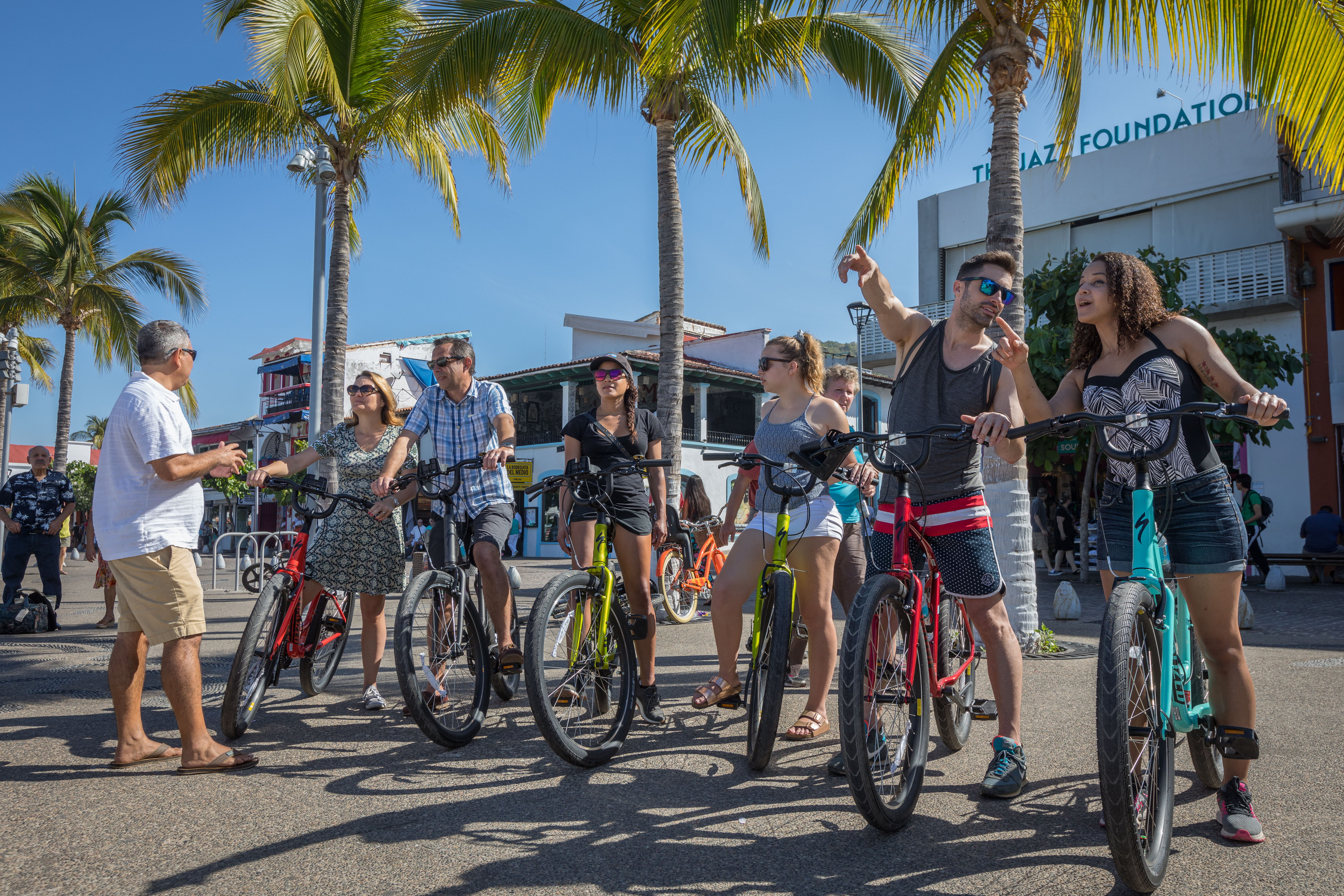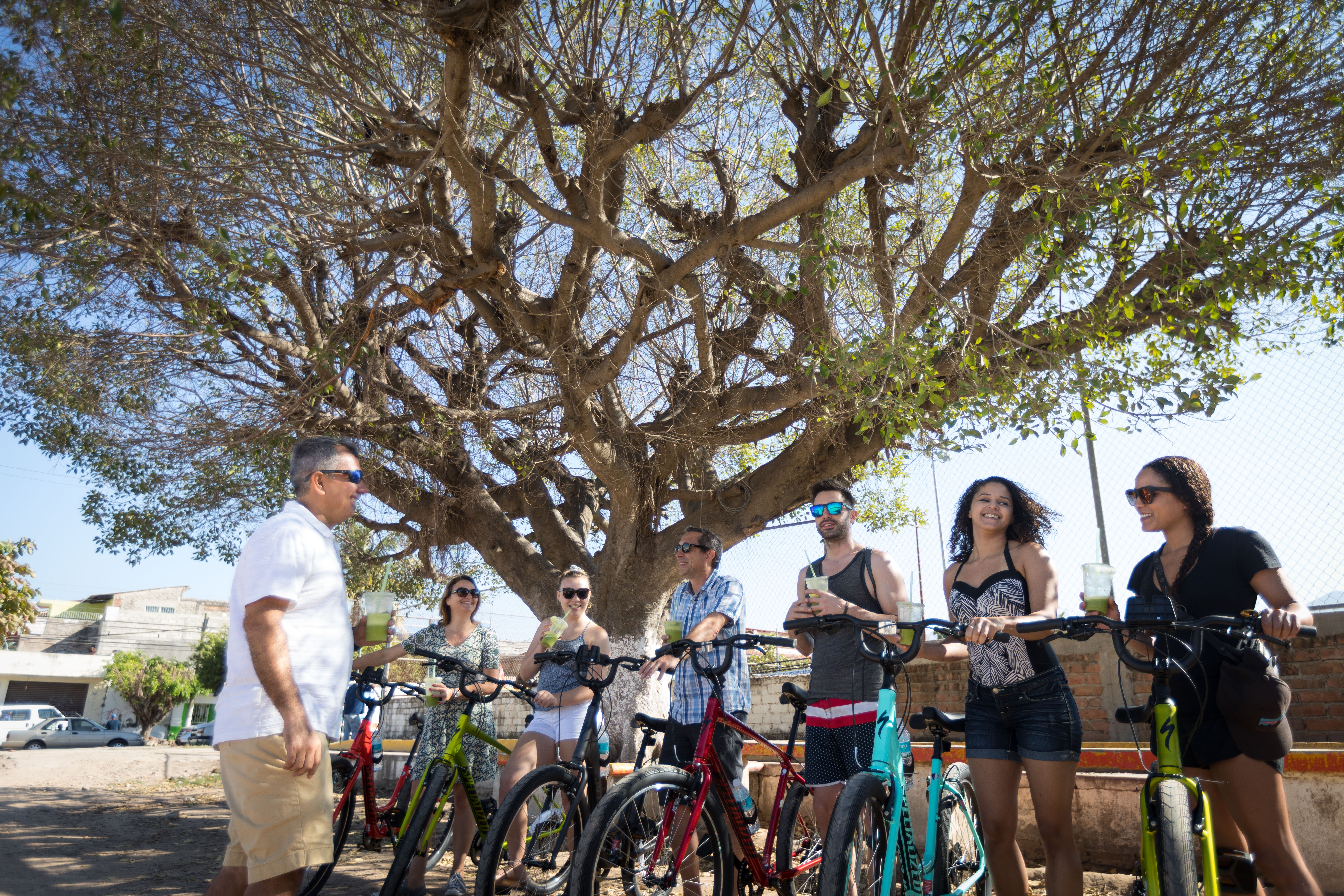 TOUR INFORMATION:
HOW MUCH: $49.99 Adults online

WHEN: Wednesday, Friday, and Saturday at 9:00am.
(Private tours are available other dates and times. Email us for more information in our private group page)
DURATION: 3  hours
WHAT'S INCLUDED: All food tastings, bike, helmet and guide
WHO: People with moderate conditioning and biking experience

CAPACITY: 8
DISTANCE COVERED:  About 4½ miles
(Save 10% on tickets purchased in cash at our office located at Avenida Mexico 1193 in Centro)
TASTING LOCATIONS:
Delicious regional and national food specialties that are served on the Bikes and Bites Vallarta Food Tour:
Carnitas – Slow-cooked pork (meaning "little meats") . This breakfast taco is something to be had!
Barbacoa – Visit one of the oldest and best barbacoa goat tacos in the city. This slowly cooked perfectly seasoned taco will melt in your mouth!
Tacos Asada –  Cuñado's taco stand has been serving up the best carne asada tacos for over 45 years!
Tuba by Concepción – Enjoy this refreshing drink made out of coconut palm and topped with a mix of apples, walnuts and a "secret" ingredient that no other Vallarta tuba vendor has.
Jugos – Enjoy a sampling of handmade smoothly made with local ingredients such as cactus, cilantro and passion fruit.
Vallarta Factory – Stop at Vallarta's only artisanal chocolate shop, coffee roaster, serving some of the best sopes.
Nieves  – Enjoy delicious artisan ice cream.
Solar– Finish the tour on the beach with beer bucket after all your hard work!
DIETARY RESTRICTIONS:
We CAN provide substitutions for  gluten-free and seafood allergies on this tour. Not recommended for for vegetarians and vegans.
Required substitutions must be indicated in advance at time of ticket purchase.
CHECK OUT ALL OUR TOURS IN VALLARTA: