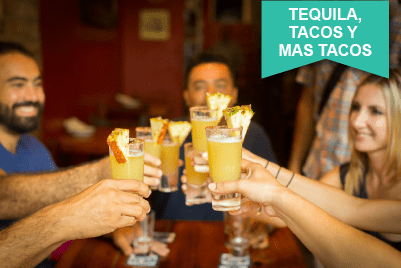 Mex-ology
Our namesake experience, this well-rounded tour includes tequila, tacos and Mexican cocktails that will make your trip to Vallarta unforgettable. Spend a lovely afternoon strolling the endearing streets of Old Town while savoring 6 delicious handcrafted cocktails & 6 food pairings, all while exploring the hidden gems of Zona Romantica.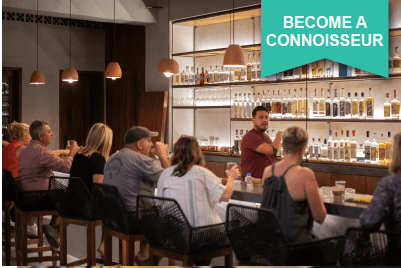 Tequila, Mezcal & other Agave Tastings
Come savor the spirits of Mexico! Dive deeper into the agave spirit world with our tastings ranging from Novice to Advanced, from Tequila, Raicilla and Mezcal to Sotol and Bacanora. Our expert guides will immerse you in the magic of Mexico's most beloved spirits. Learn the backgrounds of each and how to choose the best Agave Spirit for yourself at the best price.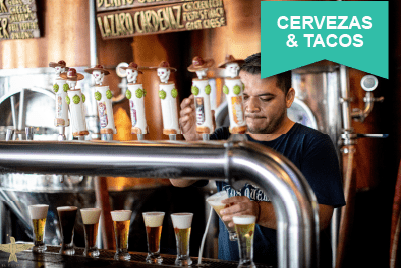 Vallarta Brewery Bus Tour
Cervezas y Tacos
Hop on the bus for an all-inclusive tasting experience as you immerse yourself with insider access of the best breweries in Puerto Vallarta and soak up 14 craft beer tastings. Relax and safely enjoy exploring 4 breweries and a specialty craft beer bar, plus leave with a new appreciation for Mexican craft beer.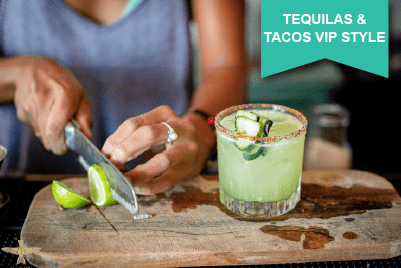 Ultimate VIP Agave Experience Van Tour
This the ultimate agave experience for those that not only want to discover the best cocktails in the city but learn about the five different agave spirits of what make each of them great in their own ways. Travel the city in the comfort of a luxurious Mercedes Sprinter van as we explore four beautiful neighborhoods.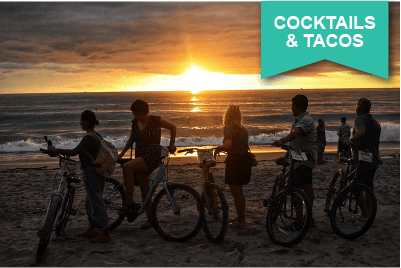 Sunset Bike Tour
Tragos y Tacos
This sunset bike tour is about adventure. Ride past iconic Vallarta landmarks and discover some of Vallarta's best taco stands and bars while enjoying mezcal, racilla, tequila cocktails and local beers. You'll get a glimpse into local life and adventure as you taste exceptional asada tacos, marlin tacos, elote with pork belly, pastor, churros and tejuino.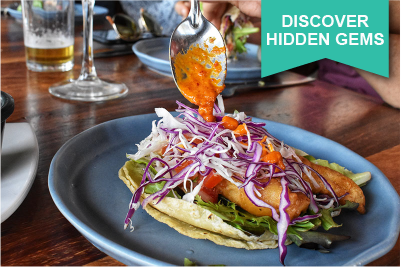 Bucerías Mexology
On this 4-hour walking tour, you will taste the best Mexican food & drink pairings Bucerías has to offer. We know that tacos and tequila are on your list of food and drink priorities, but we stack this experience with tasty tacos, Racilla margaritas, regional dishes, mezcal, local craft beer and more!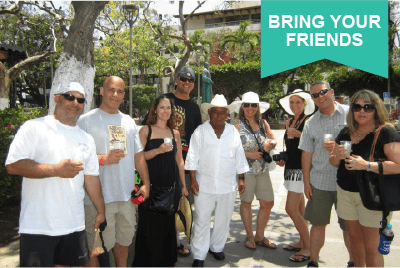 Private Tours
Looking for a fun way to explore our city, but looking for a more personal experience?
Grab your foodie friends, family, team, or colleagues and enjoy a custom food and drink tour. Our team of experts will curate an experience built to meet the needs of your event. From 5 guests to 100, we can work with you to create the most memorable experience available in Vallarta!