A Guided Bike Tour de Taco
Bike And Eat Your Way Through Vallarta. Our roll comfort bikes are designed for smooth sailing. We cover 4.5 miles on this culinary tour, tasting regional dishes influenced by Aztec, Mayan, Toltec, and Spanish cuisine. Ride around Vallarta and try 7 regional tastings from carnitas, asada, barbacoa, local chocolate, tuba, nieves and craft beer from a local brewery. Explore Vallarta most important sites such as Old Town, Rio Culae, Malecon, Muertos Pier, Guadalupe church and much more. Have a choice of our bike tour at 9:30 or with E- Bikes at 10am. All bikes are Specialized Roll bikes.
This tour is designed for moderate fitness levels. Prior cycling experience is required and all guests must be 14 or older unless in a private tour.
Our 3.5-hour bike tour stops at 7 authentic restaurants, street food stands, and artisans.

An active foodie excursion that covers more ground in the same amount of time as our walking tours.

Explore the sights of the city while eating a mouthwatering lunch of regional food and drinks.

Learn about the history and processes of the ingredients that are unique to these dishes.

Experience Vallarta Like a true Local!

Savor the

best food at local hidden gems and allow us to show you all the wonderful people and fascinating stories that lie behind these iconic dishes

Uncover the spots where the locals really eat, drink and shop in Vallarta

Our cycling tour ends on the malecon so easy to get to the beach or continue your sightseeing in the malecon!
DAYS:
Monday thru Saturday
TIME:
Departs at 9:30am for bikes & ebike at 10am
CAPACITY:
8 people
1 tour guide
WEATHER:
Cannot operate during rain
WHAT TO WEAR:
Comfortable clothing and shoes
WHO:
suitable for ages 14 and up with biking experience
TOUR INCLUDES:
7 tastings. expert tour guide, tasting map with insiders recommendations
COST:
$60 Adults, $79 E- Bike
START LOCATION:
Vallarta Food Tours offices
TRIP ADVISOR:
5 star company with over 5500 reviews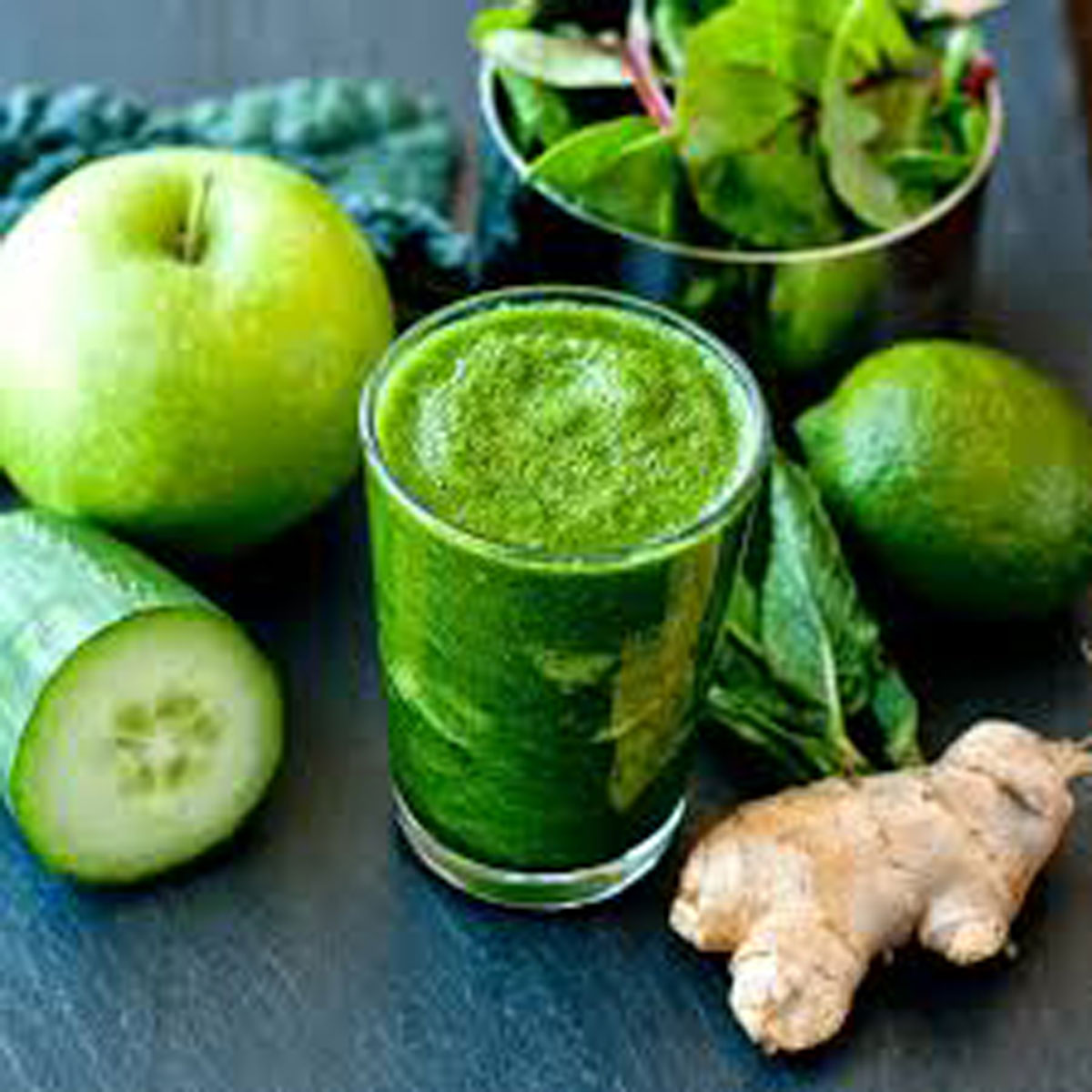 Delicious green fresh smoothie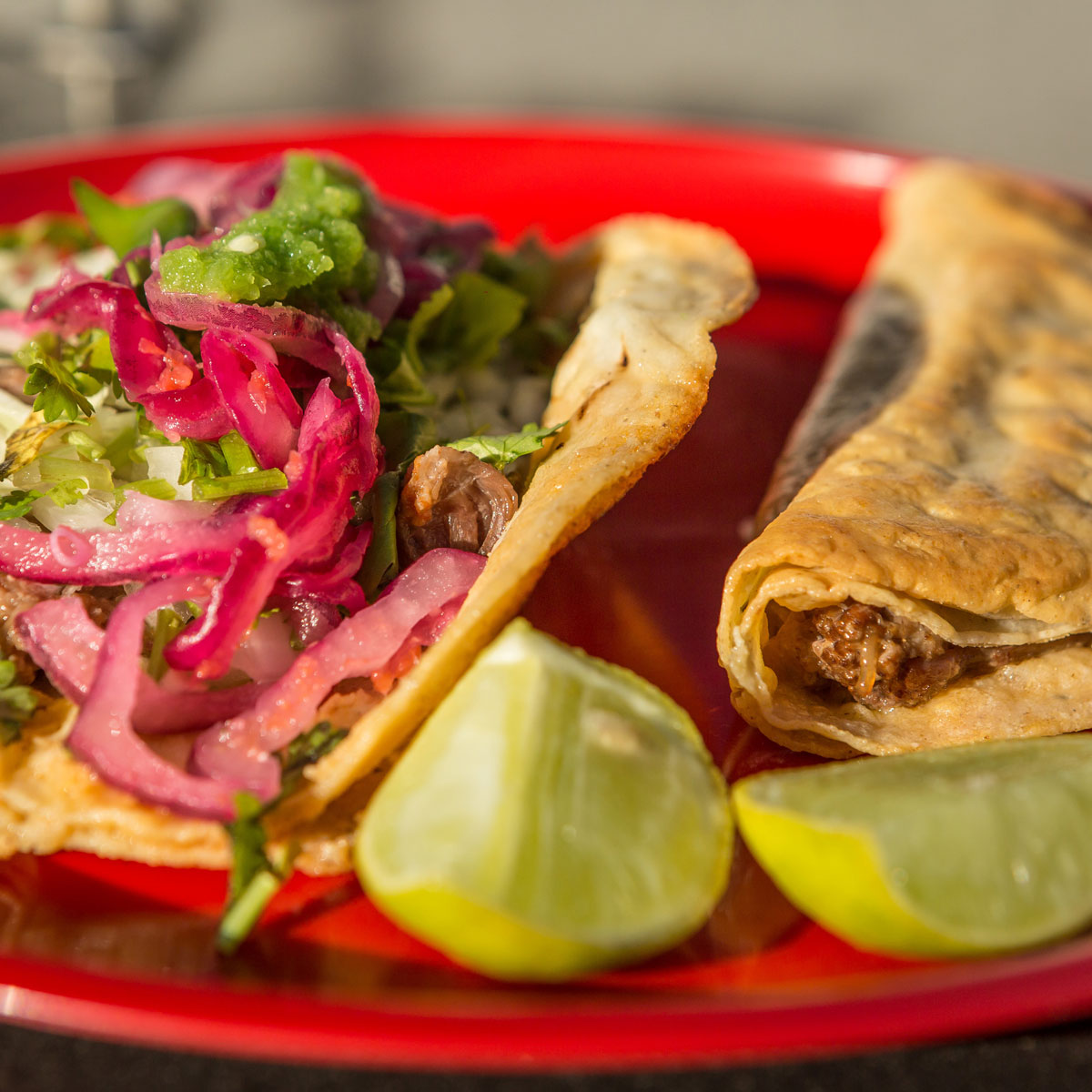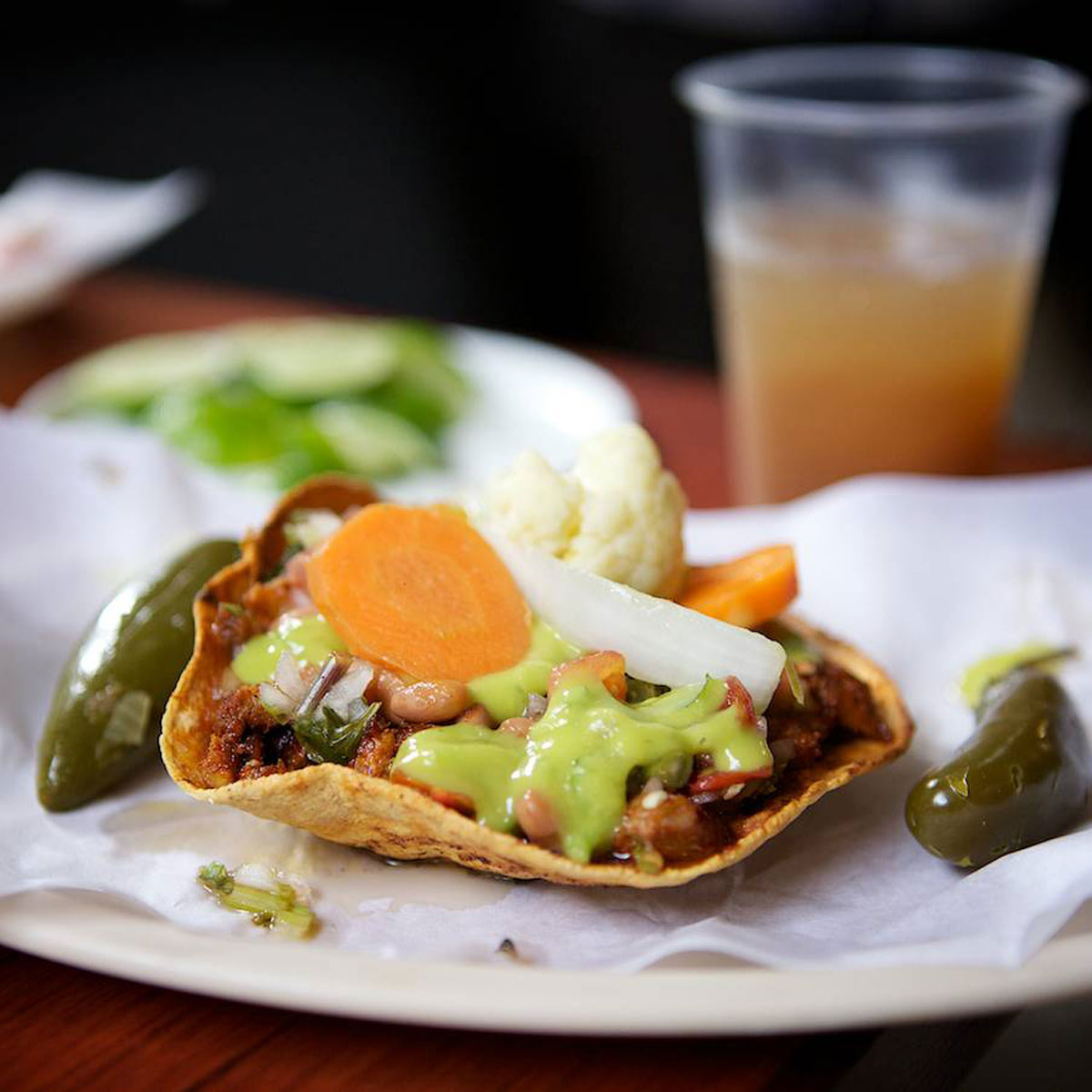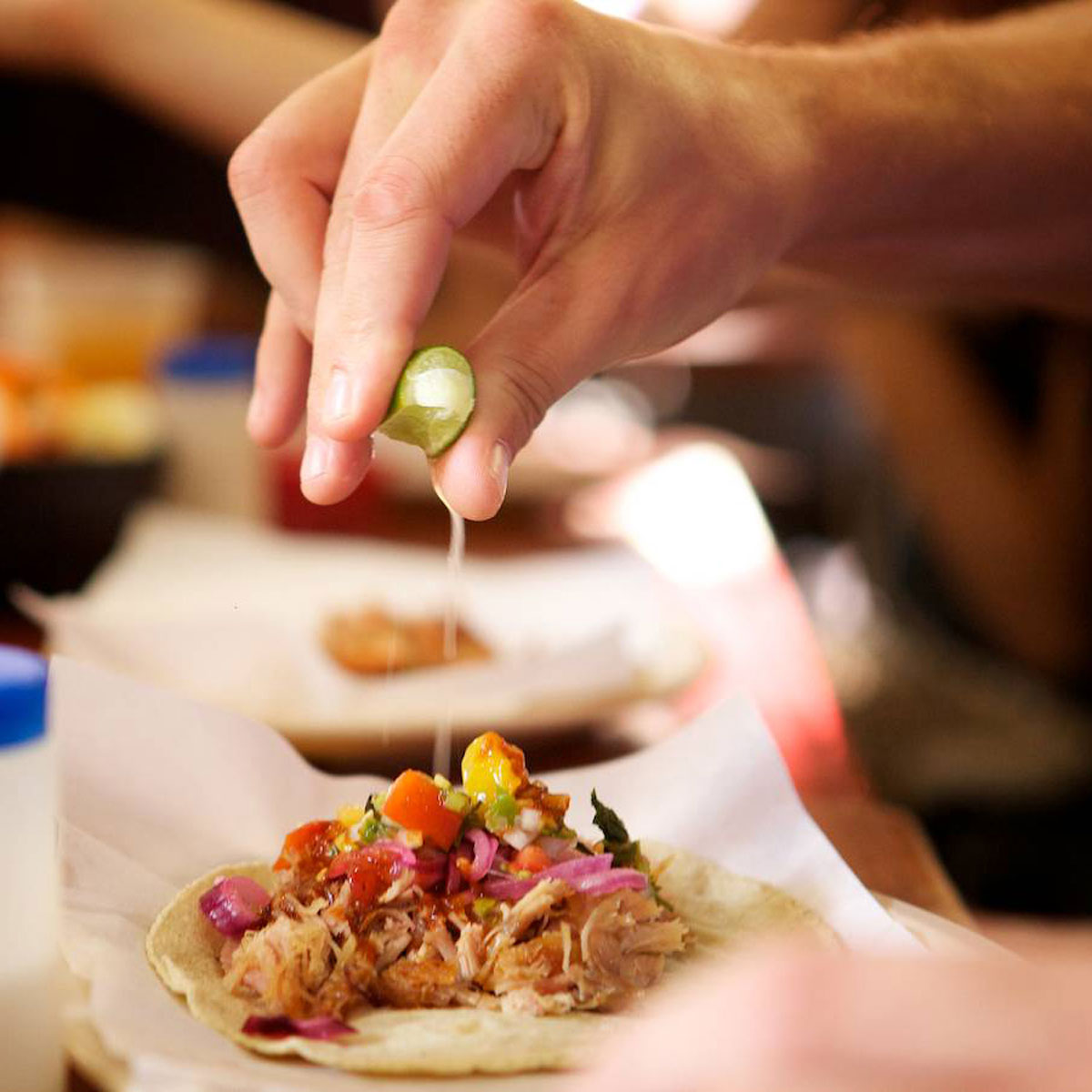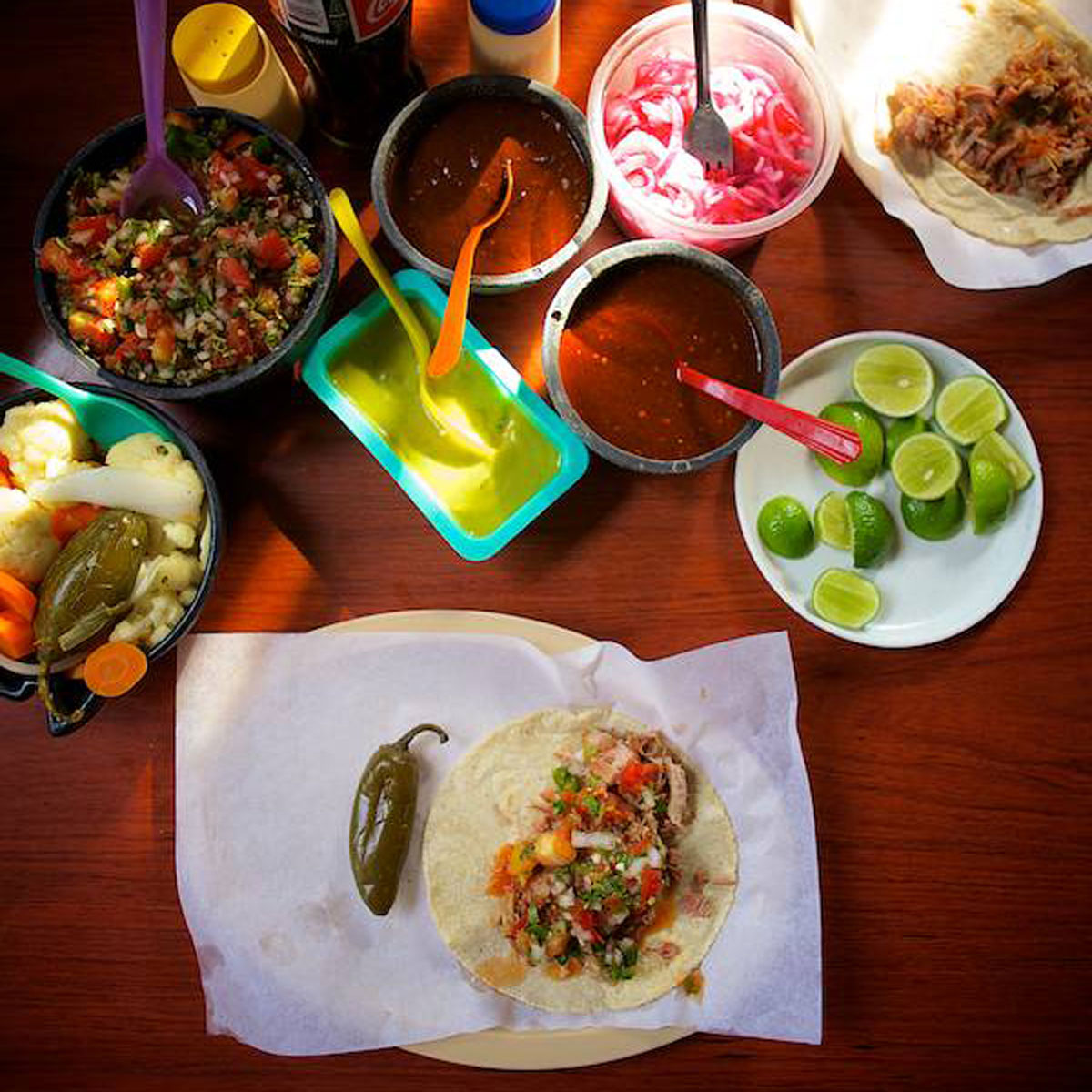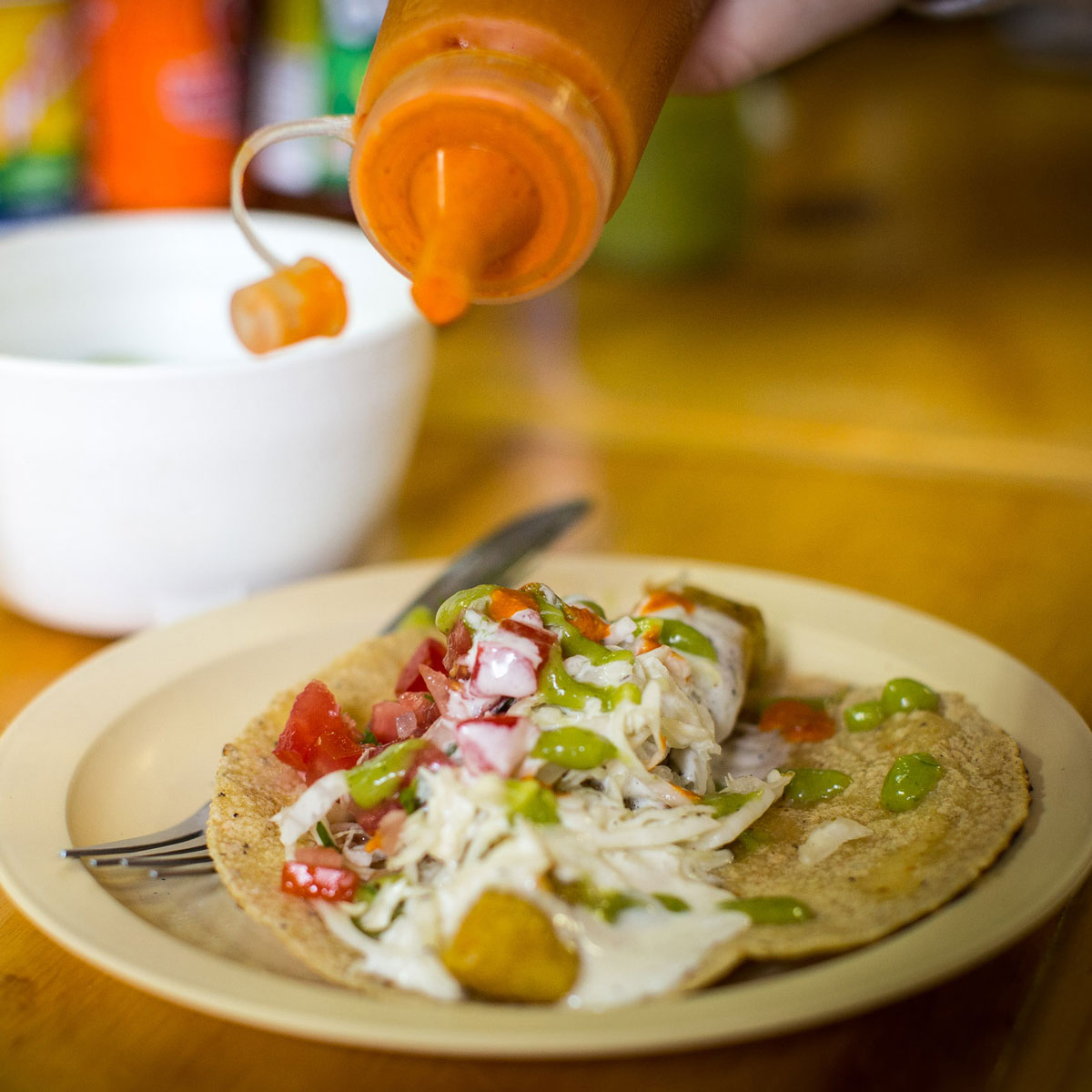 What to expect from this tour?
The Beauty Of Vallarta – This tour is excellent for the first day of your trip as it will orient you to the city, introduce you to regional cuisine, and take you on a picturesque bike ride along the boardwalk (the Malecón), through the plaza in Old Town, past the Guadalupe Church, and more!
Local Culinary Delights – Along the way, you will enjoy Vallarta's best barbacoa tacos, carnitas, asada, green juice, pork belly taco from an authentic taco stand,tuba , Mexican ice cream, and local beer.
A Culinary Tour With A Bit Of History – We share the story behind the food, including the history of each restaurant and regional Mexican dish. We also share some of the highlights of Vallarta's rich local culture.
Discover Hidden Gems-Uncover where the locals really eat, drink and shop in PV
Insider Scoop- Insider look at 7 local vendors and entertaining stories of Vallarta rich history and culture!
Becoming a local in 3 Hours-Our goal is to give you a taste of local life from a local's perspective! Food tours give you enough authenticity to feel like you've discovered something new, combined with a carefully planned itinerary to ensure the experience is safe and fun
Of the Beaten Path-Get a glimpse of daily life while tasting the best of what Vallarta has to offer. Avoid tourist traps and let us do the homework and dont miss out on Vallarta's best food
Good things come in small packages-Enjoy the intimacy of a small group
Food Heroes-Our restaurants are local legends, family-owned and often specialize in only one dish, which means the quality is high and the flavor is even better.
Off-The-Beaten-Path. The goal of every food tour we offer is to introduce you to the culinary gems you might not find on your own. As a guided tour you will enjoy a far more immersive food experience.
#1 Tour in Vallarta out of 400 tours in TripAdvisor- We are the #1 ranked attraction on Google and TripAdvisor with a 5-star average with 4,000+ reviews with over 10 years of experience.
Active Excursion. Whether you're in PV on vacation, are a snowbird or expat, or looking for an active shore excursion on your day at port—this tour is perfect. You'll get in a mini-workout while eating your way through Vallarta.
Food And Fun. Tasting the best food Vallarta has to offer is sure to be on your list of things to do. As part of our small group tour you will enjoy a variety of regional foods, drinks, and desserts. And you'll make a few new friends along the way!
Experience Authentic Mexico. With over 1,000 restaurants to choose from in Bay it can be overwhelming to decide where to eat. We introduce you to the local gems serving the best regional cuisine our city has to offer.
Foodie Discovery-Discover a locals foodie paradise in Versalles as you eat your way through famous restaurants and artisan hotspots
Something For Everyone. This is the perfect shore excursion for your day at port, a fun way to spend a few hours outside of your all-inclusive and is ideal for anyone looking for a small-group tour that isn't too touristy. We see a lot of snowbirds and expats on this tour too
Foodie Fun. If you love to eat this is the tour for you. Take your tour early in your vacation so that you can return to the spots you enjoyed most. Make a few new foodie friends along the way!
Learn through Food-You will learn the distinct and unique tastes of each of these regional dishes, native spirits, as well as learn about the process of how they are made and the importance to the Mexican Culture.
Discover new favorites-Experience iconic foods and hidden gems of Versalles during your visit
Total Immersion-Immerse Yourself in Food, history and culture in 3 hours!
Tour bookings can be changed to any date, different tour or turned into a gift certificate to use on a future date with no expirations 48 hours before the tour! A change of plans is no problem!
What our clients are saying
This was an awesome way to start our Puerto Vallarta adventure! The guide was great and supplied us with comfortable bikes for the conditions. We then sampled a lot of amazing food on our various stops.- Tanya from Washington
This was my first time in Puerto Vallarta and I have to say this tour was the best way to start off the trip. I was able to sample food from places I would have never found on my own. This tour introduced me to some of the best tacos I've ever had. Not only was the food amazing, our tour guide was fantastic! This tour is a must for any food lover. CB from Chicago
We did the bikes and bites tour with our daughter and her friend and it was so much fun! Our tour guide was Juri and she was so enthusiastic and super passionate about her city the local people and the food. She was very knowledgeable about her community the culture and how the food was prepared at each taco stand.- McClain from Arizona