A Guided Bike Tour de Taco
Bike And Eat Your Way Through Vallarta. Our roll comfort bikes are designed for smooth sailing. We cover 4.5 miles on this culinary tour, tasting regional dishes influenced by Aztec, Mayan, Toltec, Spanish and French cuisine. This tour is designed for moderate fitness levels. Prior cycling experience is required and all guests must be 14 or older.
Our 3.5-hour bike tour stops at 7 authentic restaurants, street food stands, and artisans.

An active foodie excursion that covers more ground in the same amount of time as our walking tours.

Explore the sights of the city while eating a mouthwatering lunch of regional food and drinks.

Our cycling tour ends on the malecon so easy to get to the beach or continue your sightseeing in the malecon!
DAYS:
Monday thru Saturday
CAPACITY:
8 people
1 tour guide
WEATHER:
Tour takes place rain, or shine
WHAT TO WEAR:
Comfortable clothing and shoes
WHO:
suitable for ages 14 and up with biking experience
TOUR INCLUDES:
7 tastings. expert tour guide, tasting map with insiders recommendations
COST:
$55 Adults, $47 Adolescents
START LOCATION:
Vallarta Food Tours offices
TRIP ADVISOR:
5 star company with over 2600 reviews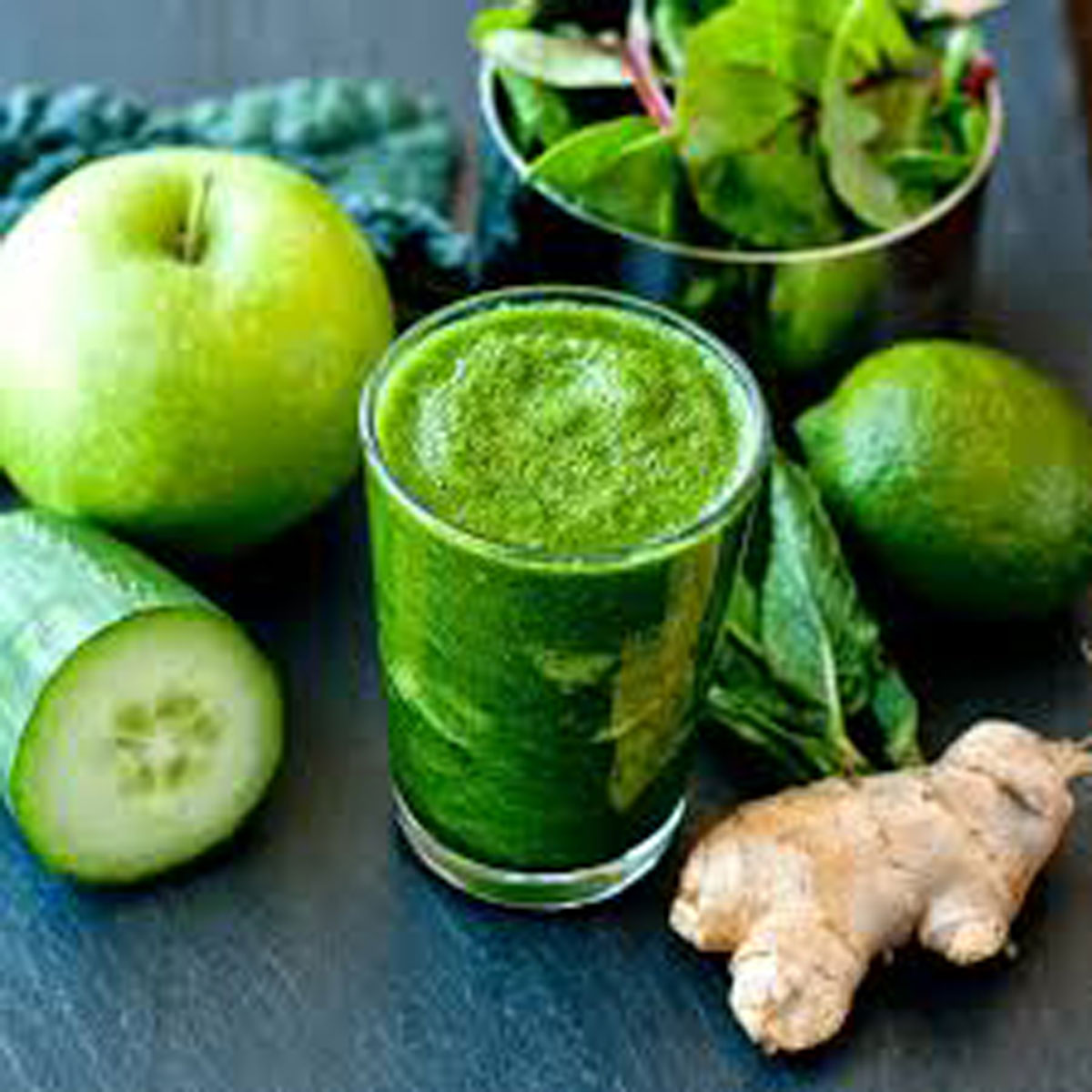 Delicious green fresh smoothie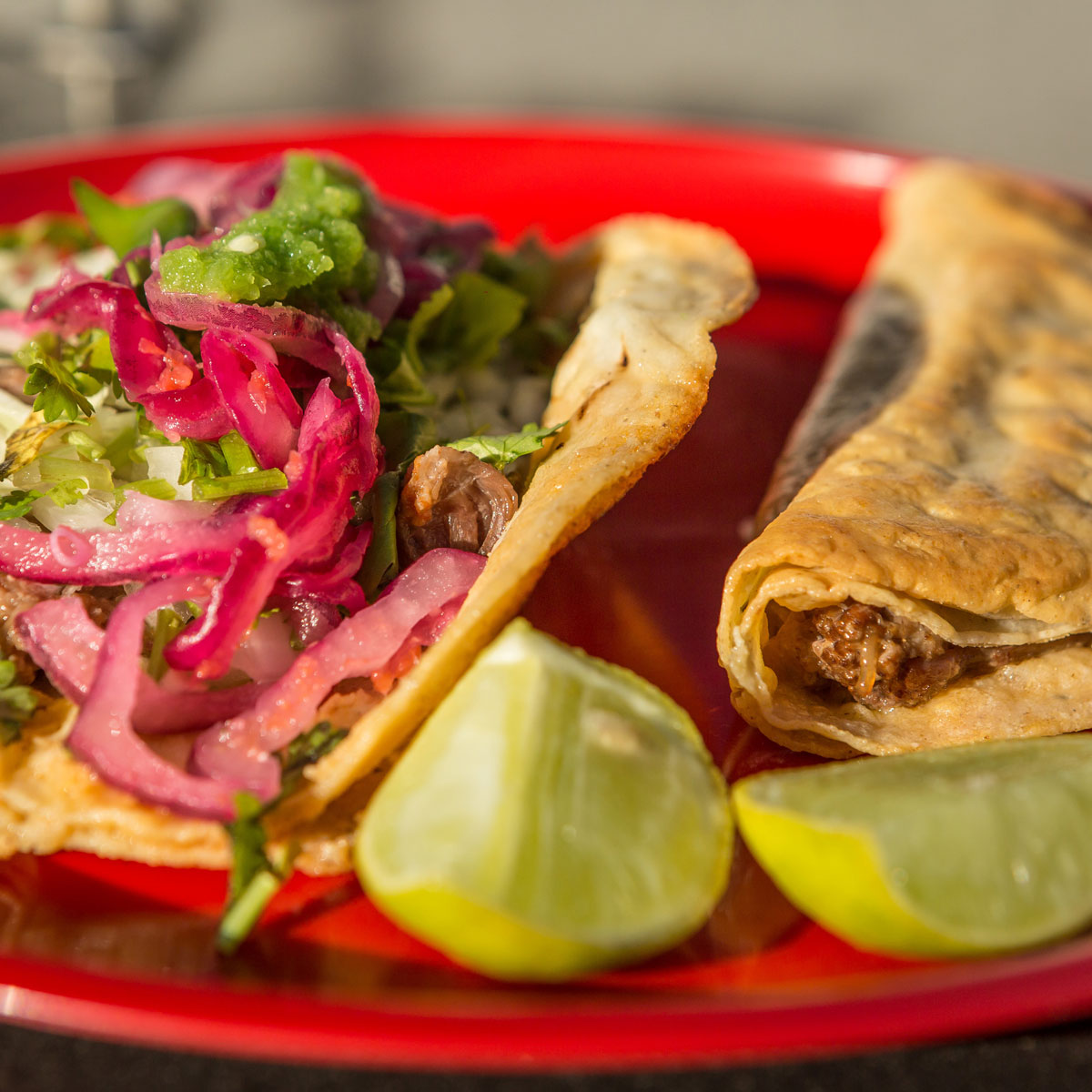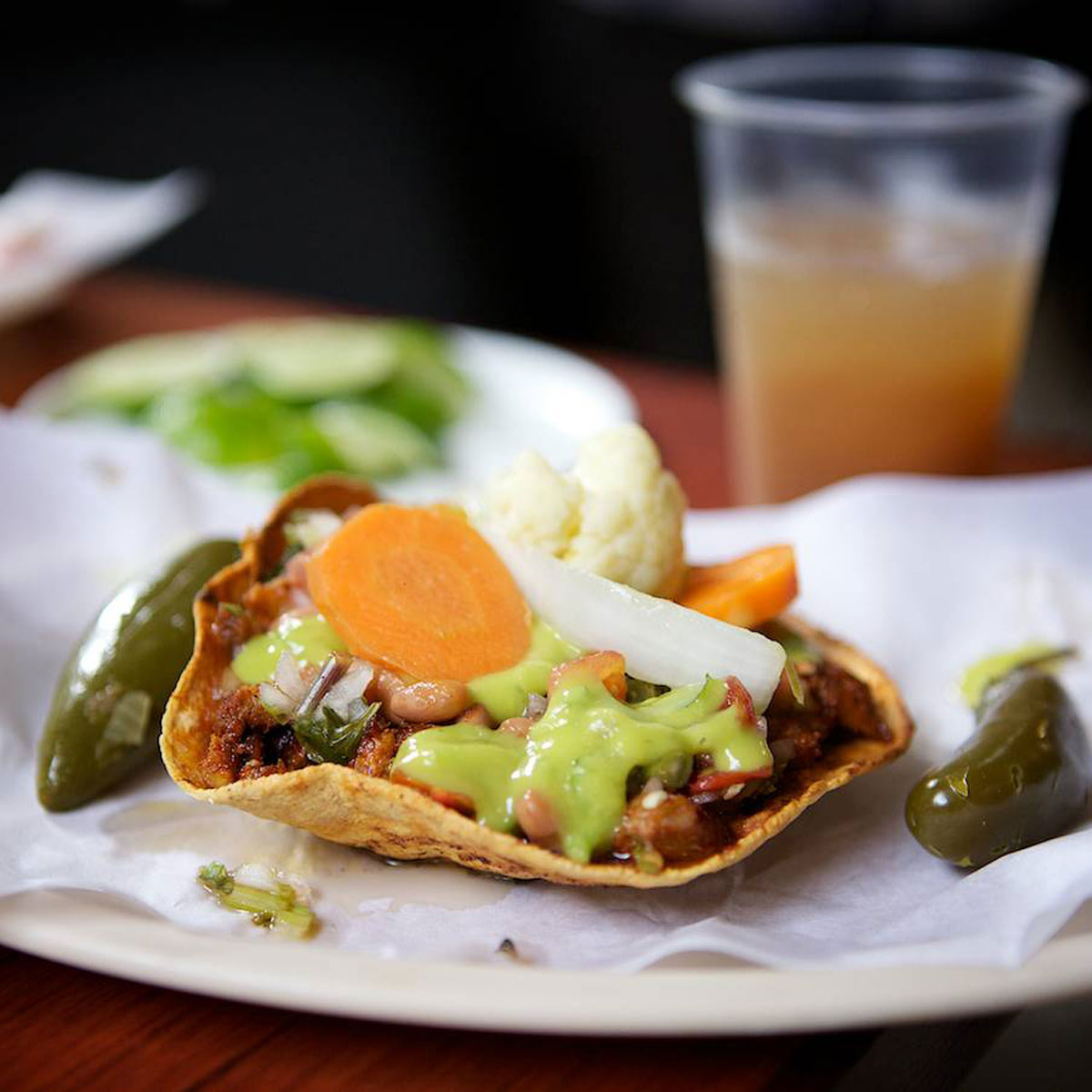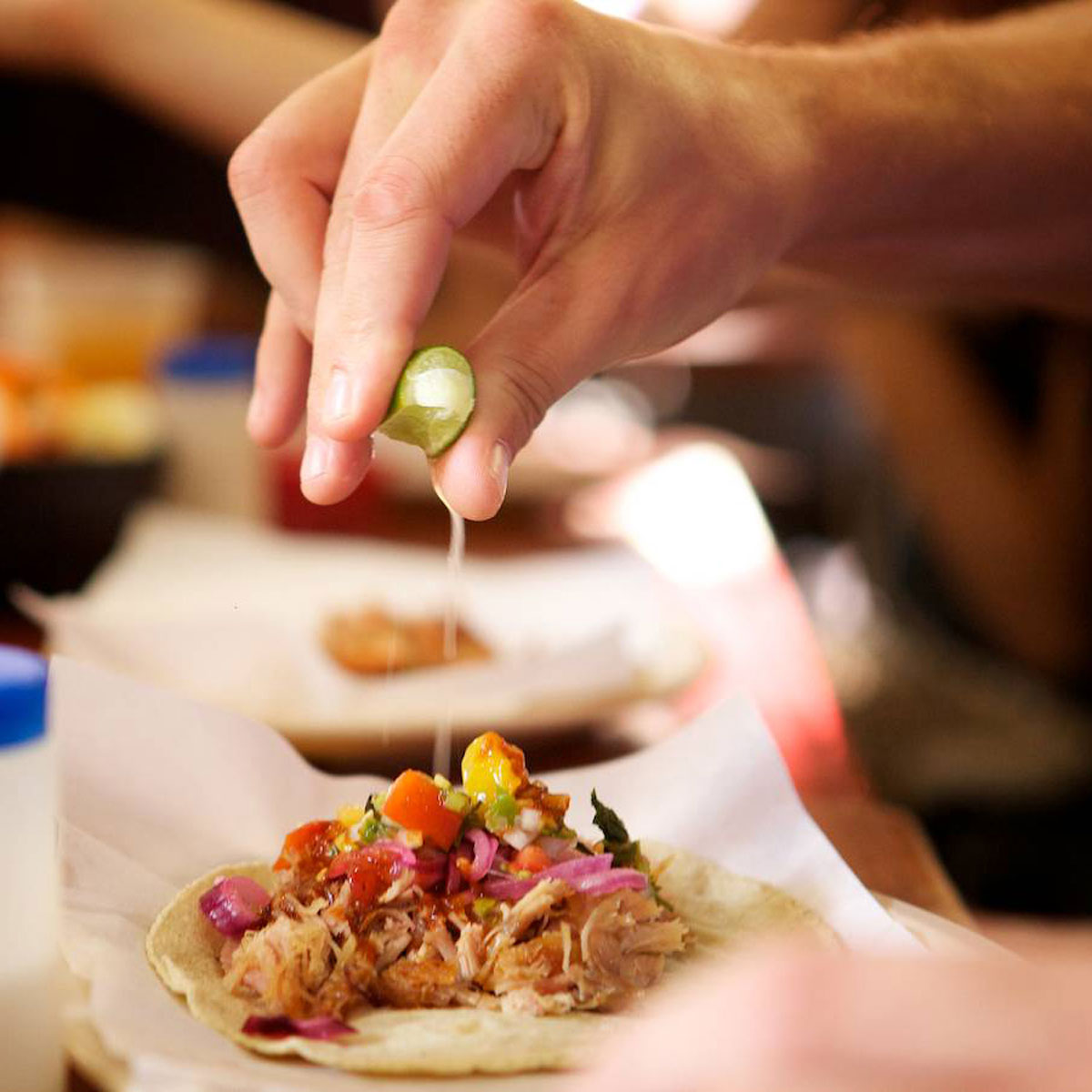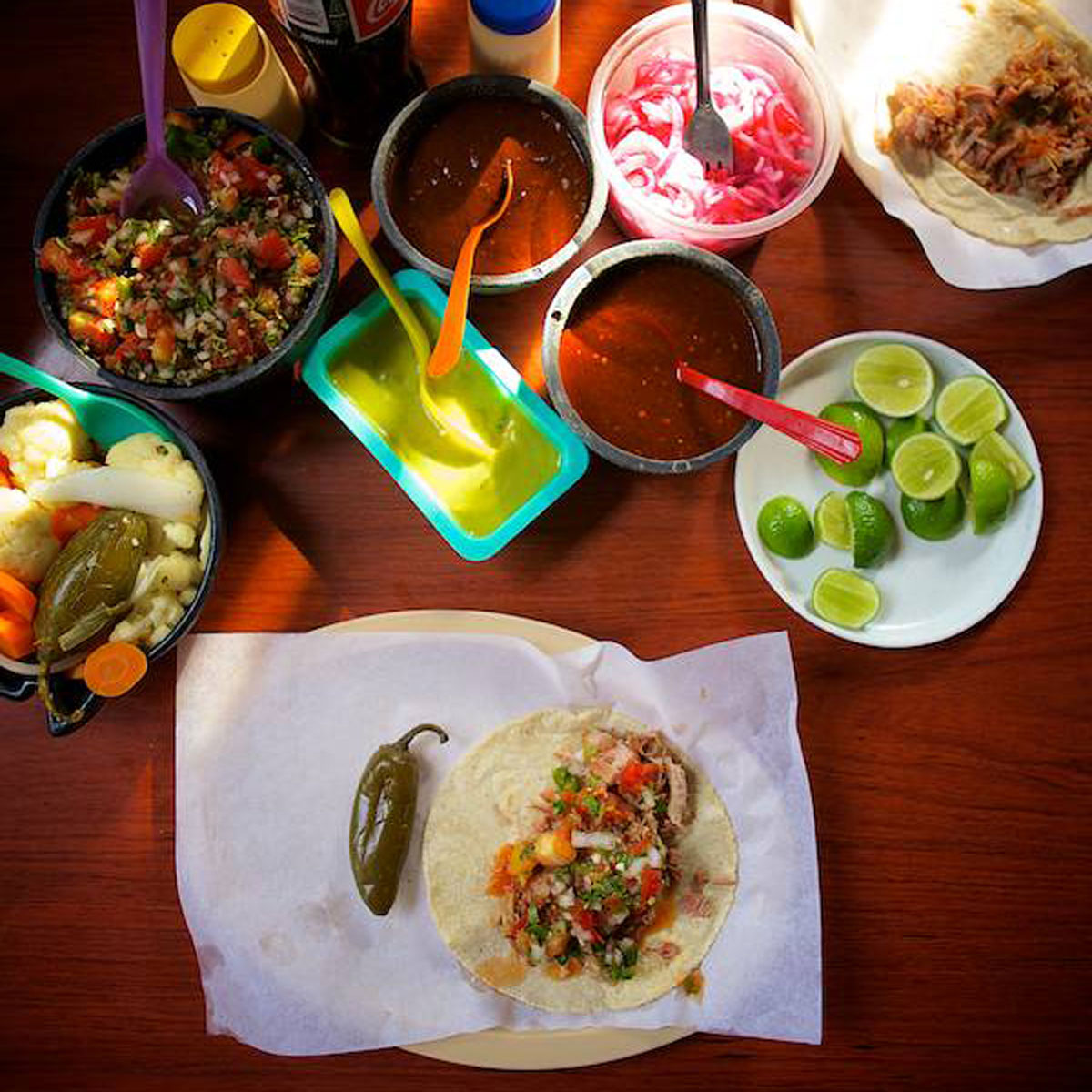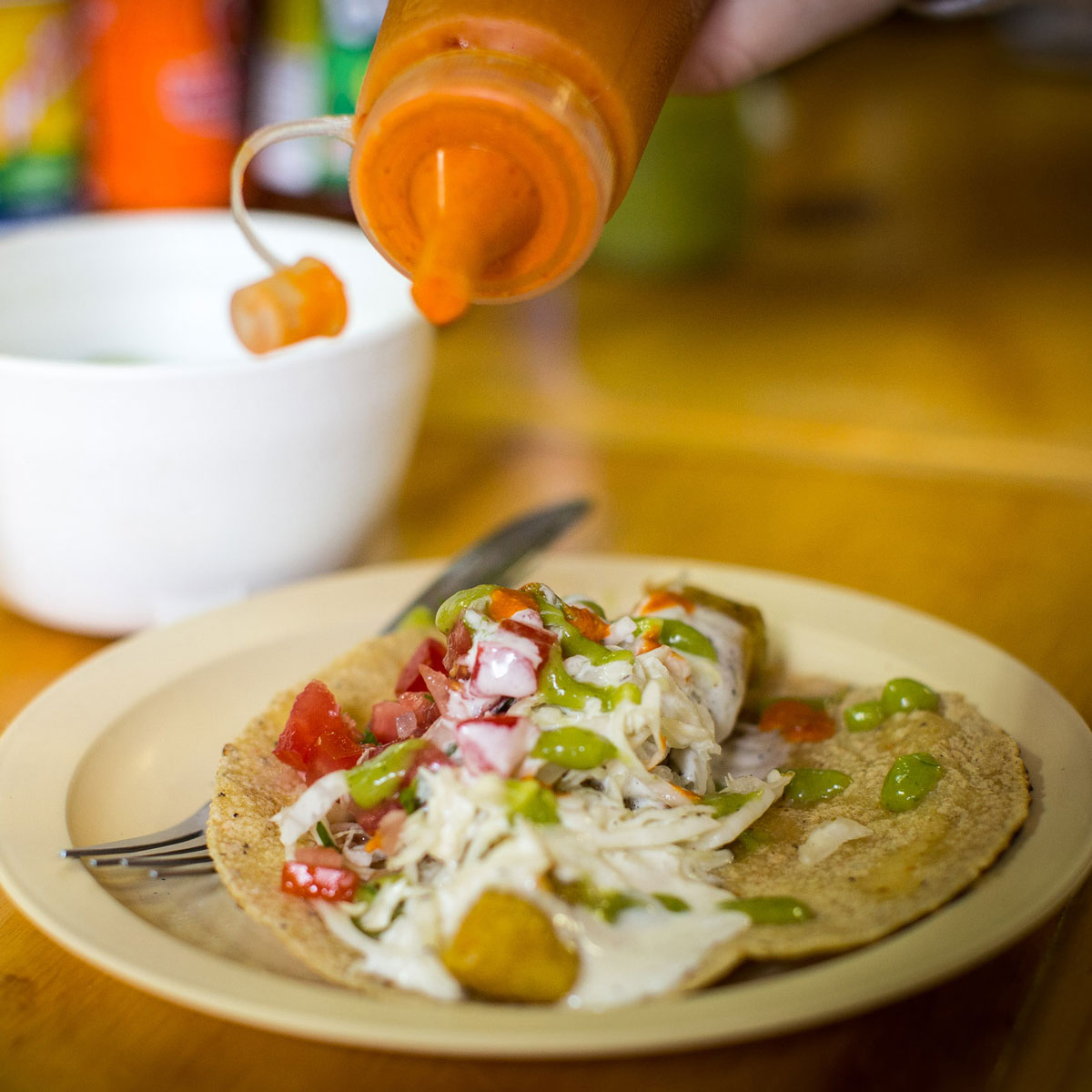 What to expect from this tour?
The Beauty Of Vallarta – This tour is excellent for the first day of your trip as it will orient you to the city, introduce you to regional cuisine, and take you on a picturesque bike ride along the boardwalk (the Malecón), through the plaza in Old Town, past the Guadalupe Church, and more!
Local Culinary Delights – Along the way, you will enjoy Vallarta's best barbacoa tacos, carnitas, asada, green juice, pork belly taco from an authentic taco stand,tuba , Mexican ice cream, and local beer.
Off-The-Beaten-Path. The goal of every food tour we offer is to introduce you to the culinary gems you might not find on your own. As a guided tour you will enjoy a far more immersive food experience.  
Active Excursion. Whether you're in PV on vacation, are a snowbird or expat, or looking for an active shore excursion on your day at port—this tour is perfect. You'll get in a mini-workout while eating your way through Vallarta.
Food And Fun. Tasting the best food Vallarta has to offer is sure to be on your list of things to do. As part of our small group tour you will enjoy a variety of regional foods, drinks, and desserts. And you'll make a few new friends along the way!
Tour bookings can be changed to any date, different tour or turned into a gift certificate to use on a future date with no expirations even one hour before the tour! A change of plans is no problem!
What our clients are saying
This was an awesome way to start our Puerto Vallarta adventure! The guide was great and supplied us with comfortable bikes for the conditions. We then sampled a lot of amazing food on our various stops.- Tanya from Washington
This was my first time in Puerto Vallarta and I have to say this tour was the best way to start off the trip. I was able to sample food from places I would have never found on my own. This tour introduced me to some of the best tacos I've ever had. Not only was the food amazing, our tour guide was fantastic! This tour is a must for any food lover. CB from Chicago
We did the bikes and bites tour with our daughter and her friend and it was so much fun! Our tour guide was Juri and she was so enthusiastic and super passionate about her city the local people and the food. She was very knowledgeable about her community the culture and how the food was prepared at each taco stand.- McClain from Arizona