If you're planning a Bachelor Trip or Bachelorette Party in Puerto Vallarta, you want to be sure you're curating the best experience possible for the whole group, but especially the groom or bride-to-be. We are Puerto Vallarta experts and know the best things to do in the area.
Planning a trip like this can be so stressful, but we're here to help ease the burden. Ultimately, you have to remember that simply creating memories with loved ones is what matters here. So don't get lost in too many web searches or buried under piles of glitter and matching t-shirts. Relax, take a breath, and see if one of these amazing bachelor or bachelorette activities fits your group vibe!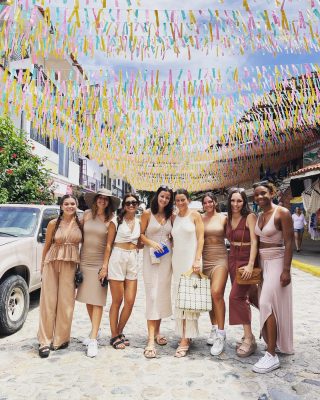 Here are our Top 12 fun ideas for having the best bachelor party or bachelorette party in Puerto Vallarta.
1.) Take a Mexology Tour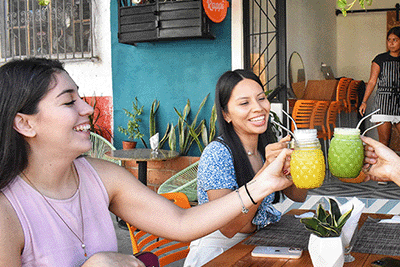 With Mexology Tours, you can experience the best of Vallarta's food and drink scene in one great inclusive experience with the crew. You'll have tour guides who bring the city to life with their stories of the area and you're touring with locals so you don't have to feel uncertain about the areas or your safety!
Plus, you can drink and discover really amazing info about Puerto Vallarta and the history of spirits like the hugely impactful blue agave plan or the bottling process of tequila. Kick it up a notch and sip your way throughout Mexico by experiencing a wide range of spirits that can be found here. Think mezcal, raicilla, sotol, bacanora, and pulque. Bet you haven't even heard of some of these, and you can walk away an expert for your next bar trivia night.
Spirits not your jam? On the Brewery Bus Tour you'll taste and discover local breweries that are doing incredible things with beer.
Oh, and did we mention food? Enjoy food pairings as you get a glimpse into local life. Tastings vary, but experiences include things like exceptional asada tacos, marlin tacos, elote with pork belly, pastor, churros and tejuino. All orders and reservations are taken care of so you can sit back and relax.
Are you salivating already? Check out the Mexology Tours and reach out for a private Bachelor or Bachelorette experience today.
2.) Private Room at Joe Jack's Fish shack
With over 2,000 reviews and a 4.5-Star rating on Google, Joe Jack's is one of our favorite seafood restaurants in Puerto Vallarta. From amazing grilled shrimp or red snapper to fried chicken, plus tequila tastings and agave beer, you'll have a great time at this buzzing bar with a rooftop patio.
This spot is a lively, hip seafood restaurant located in beautiful "Old Town" Puerto Vallarta. Chef-owner Joe Jack prepares a menu that combines the freshest in local seafood and produce with fun and innovative cocktails.

Chill at the welcoming Mexican style cantina bar downstairs or head to the lively upstairs rooftop to enjoy the weather.
So whether your bachelor is in the mood for a bucket of shrimp and a cold beer at the bar or the bachelorette wants a kick a$$ mai tai on the rooftop, Joe Jack's is a great place to have a celebratory dinner and night out.

Learn more.
3.) Surf Lessons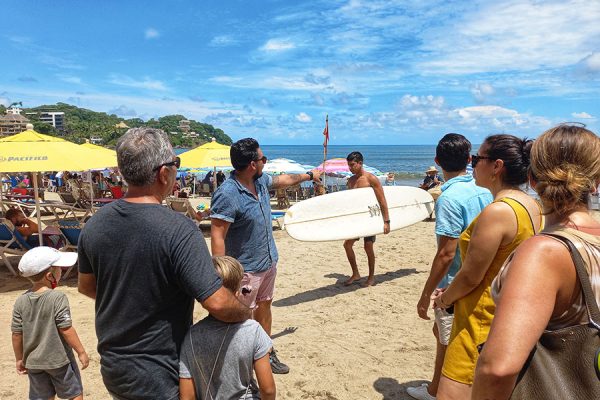 When in Puerto Vallarta, you have to take advantage of the location and enjoy the lovely ocean we have right at our finger tips. They have tours and lessons for all skill levels whether you want to try surfing or paddle boarding.

The surf instructors at Vallarta Surf Tours have decades of experience and lots of patience. So, get your group together to experience something new and adventurous.

Learn more about their surf lessons and packages for your bachelorette or bachelor group.
4.) Get on the Water with Ada Sailing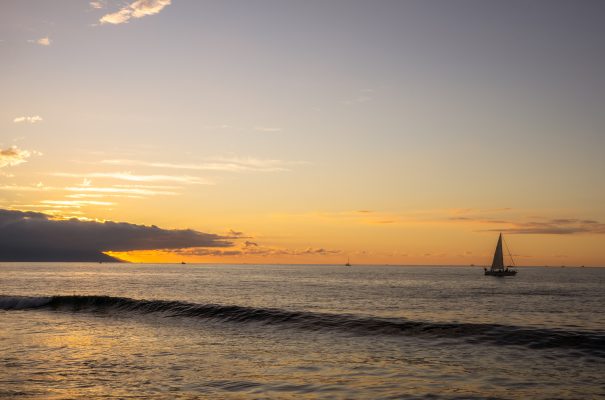 Enjoy a 3-6 hour sailboat experience as you soak up the sun on, Ada, a luxury 45-foot ketch sailboat. Sail with the experienced hospitality crew as you enjoy first-class service. With nine different private or public charter tours you can pick the experience that best fits your group of guys or gals.

We recommend indulging on their VIP 5-Star Service Sail with gourmet dining and an all day premium beverage service. You're here to live it up and celebrate after all! This experience is fully customizable with kayaking, snorkeling, a secluded beach and more available options.
Check out Ada Sailing's tour options.
5.) Take a Hike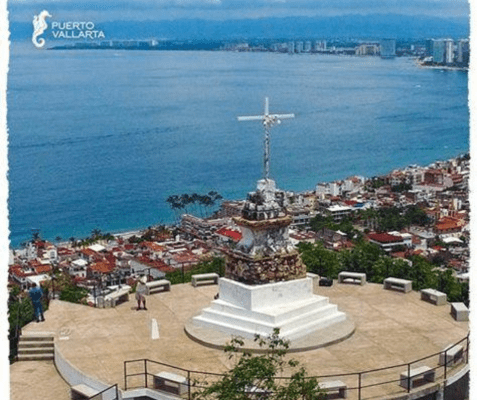 If you're looking for what to do in Puerto Vallarta, hiking should be at the top of your list. Well, if the bachelor or bachelorette group is an outdoorsy bunch that is. It's budget and environmentally friendly, and when you're surrounded by incredible views of Puerto Vallarta scenery, you'll be able to take some of the best photos of your time here. Learn more about ecotourism in Puerto Vallarta where you can connect with nature and find scenic adventures for your trip.

A few of our favorite hikes in Puerto Vallarta include:
1.) El Mirador de la Cruz (Extraordinary Lookouts)
This lookout high above the El Centro neighborhood allows you to see for miles in every direction. This does come at a small price of climbing 200+ stairs, and approximately 10-20 minutes of walk to the top from the base of the (very steep) hill. The perfect thing to do right before happy hour! In fact, you can just walk straight down the hill and you're right there on the Malecon where all the action is. Since it starts right on the Malecon, it makes it one of the easiest and best hikes in Puerto Vallarta to get to. Begin at the intersection of the Malecon and Abasolo Street, and head up that street. As the road gets steeper, turn left on Calle Emilio Carranza, and then take the first right onto Josefa Ortiz de Dominguez. It is very easy to find, so don't worry about getting lost.

2.) Boca de Tomatlan to Las Animas Beach (Beach Hike)
One of the most popular spots for hiking near Puerto Vallarta, where many guided Puerto Vallarta hiking tours are available. However, you can easily hop on a bus from downtown and head south to the fishing village of Boca de Tomatlan where the hiking adventure begins.
It's an awesome half-day hiking adventure that takes you along the coast with various stops at stunning beaches of the south shore of Bahia de Banderas.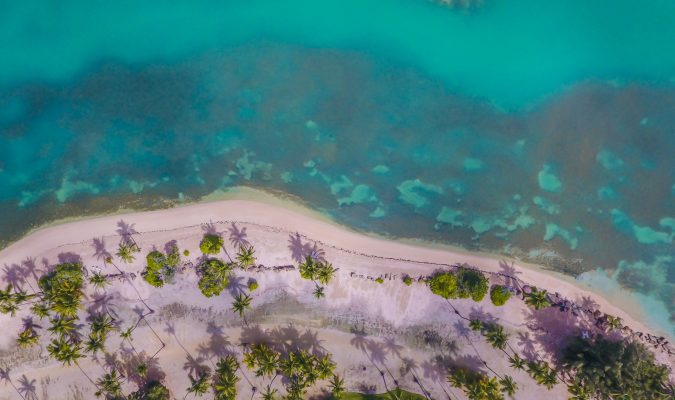 3. Jorullo Bridge & El Salto Waterfall (River Hike & Waterfall Views)
This hike is spectacular and checks a bunch of boxes. You'll hike through some Mexican jungle, cross over the Jorullo Bridge (the longest vehicle suspension bridge in the world), you can jump into the Cuale river, and admire the El Salto Waterfall. This trail really has everything you need! Explore the Sierra Madre mountains and enjoy the wildlife in the jungle. You're bound to see parrots and macaws flourishing in their natural habitat.
6.) Do a Tequila Tasting in Puerto Vallarta at El Tasting Room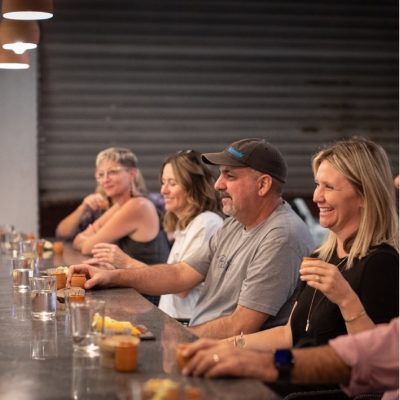 Located right on the Pacific Ocean in the heart of Puerto Vallarta, El Tasting Room champions everything Mexico and showcases it to locals and tourists alike.

While the bar is absolutely lovely on it's own, we highly recommend doing a Tequila Tasting. You're in Mexico after all, you must try one of our signature spirits. Join a spirits expert at El Tasting Room and explore the 4 types of Tequila: Blanco, Reposado, Añejo and Super Añejo. While you may walk away buzzed from the booze, you'll also take away knowledge on the entire Tequila making process from planting to bottling.

They only stock Mexican made spirits, beers and wine. Did you know that Mexico makes gin, whiskey and rum as well? Well, after your Tequila Tasting, you'll be able to explore more sips of what Mexico is all about in the beautiful and welcoming bar at El Tasting Room.
Reserve a Tequila Tasting at El Tasting Room
7.) Book a Food Tour with Vallarta Food Tours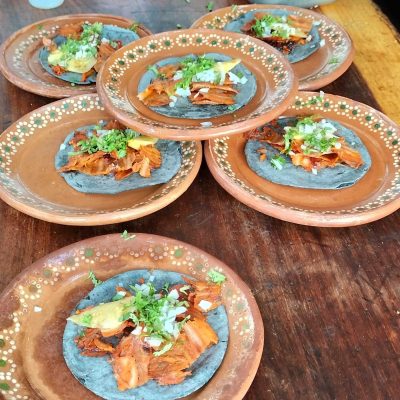 Okay, we may be slightly biased, but Food Tours are one of the best ways to explore a city while getting all the bites, sips and sights you can all in one experience.
Whether you like to walk, bike or bus around the city, we have Food Tours in Puerto Vallarta that will fit your needs. We can even build you a custom private Food Tour for your bachelor or bachelorette party that suits all your needs.
Check out our website for more information about our Food Tours in Vallarta or email us for information about our private group experiences. We can customize an experience for your group and even take care of all your transportation while you're in town.
7.) Book Your Group an ATV Tour
Are you looking to have a more adventurous Bachelor or Bachelorette Trip in Vallarta? Then an ATV tour may be the answer! Wild Treks Adventures was born in 2004 and was founded by a Vallarta family that wanted to showcase Puerto Vallarta to tourists. Experience a wilder side to the city and get off the beaten path into the flora and fauna with Wild Treks Adventures.
8.)Rent a Boat
There is no better place to appreciate the beauty of the region than sitting on the deck of a boat. Feel the fresh sea breeze in your face and the wind in your hair while you enjoy the beauty of Banderas Bay. There are multiple Puerto Vallarta boat tour operators and private charters to go on snorkeling trips, booze cruises, sailing tours, and more. Learn more about rental options.
9) Choose an Adventure with Canopy River
Canopy River offers you unforgettable adventures that range from easy exploration to adrenaline junkie.. Fly over the top of the Sierra Madre mountains on a zipline. Fill yourself with adrenaline by crossing the longest suspension bridge in the world with an ATV. Practice rappelling on a wall and free-fall rappel and descend down the river rapids.
Looking for something a bit more tame? Ride some cute mules and do a hiking tour in the jungle discover where you can fully immerse yourself in the jungle.
10.) Visit Vallarta's Botanical Gardens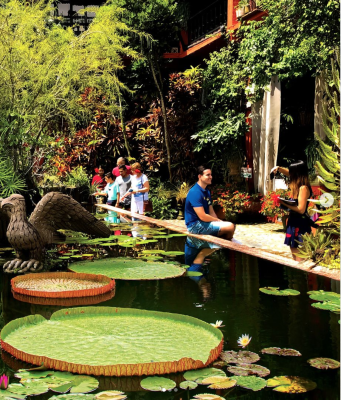 A must for nature lovers, the Vallarta Botanical Gardens are about a 30-minute drive south of Downtown Puerto Vallarta. Definitely worth the visit as it was the winner of the American Public Garden Association excellence award in 2022. Tucked into the Sierra Madre hills, this stunning ecological park has multiple trails and winding mountain walkways that showcase orchids, butterflies, and hummingbirds across its 79 acres. Try the Jaguar Trail which leads to a small beach and river swimming spot.
Bring mosquito repellent and water. After hiking, grab a bit of authentic Mexican food at the on-site restaurant, Hacienda del Oro. Here, you'll be surrounded by hummingbirds and have wide views of the surrounding mountains as you sink your teeth into fresh fish tacos or sizzling fajitas.
11.) Do an Ultimate Agave Tasting (Taste More Than Tequila, Mezcal)
Are you already a bit familiar with mezcal and tequila, but you want to explore the vast depth of agave spirits? Go on a journey of discovery as you learn the history of agave and the many spirits within. Step into the agave world with a signature cocktail as we journey through the history behind these delightful Mexican flavors. Then sip your way across Mexico and its enchanting agaves including: tequila, mezcal, raicilla and sotol.
This is a one-of-a-kind experience that showcases the variety of spirits that Mexico offers.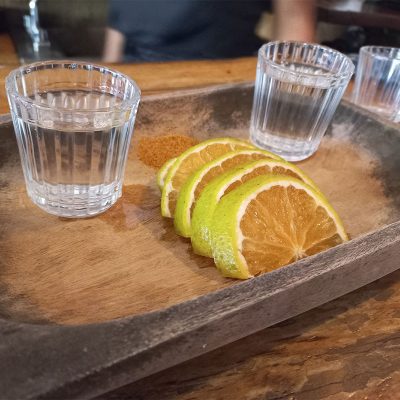 12.) Do a Brewery Bus Tour in Vallarta
Enjoy 15 regional craft beer samples and 5 food tastings while visiting 4 breweries and speciality craft beer bar! Vallarta Mexology Tours will worry about the details, all you have to do is show up, drink up and eat up! Doesn't get more celebratory than this.

This van tour is the best way to visit some of Vallarta's top breweries. Their team worries about the stress of logistics and reservations so you can sit back and relax with your friends while Vallarta Mexology Tours guides you through the city. You'll see Vallarta's best sights and murals, taste the best tacos and savor the best cervezas the breweries have to offer.
You could visit these breweries on your own, but why not have a first-class experience and go behind-the-scenes with Mexology tours?