For Street Foodies And Taco Lovers!
Some Of The Best Food In Vallarta Is Only Served At Night. The street is the best way to find the best local tacos is always something exciting to do in Vallarta as our city really comes alive at night. Save your appetite because this evening food tour takes you to the street food stands that are only open late in the day.
Our local taco lover takes you around Vallarta on a night tour to eat and drink at seven classic taquerías, from established places to street stalls and modern locations. Enjoy the delightful variety of tacos that Vallarta has to offer.
A mix of taco stands, and seat down small eateries will make this an unforgettable night filled with flavors, aromas, and textures that will leave you wanting more!
This 3.5-hour guided food tour kicks off in the heart of downtown Vallarta.

Come hungry as we will walk a little over 1 mile and take a quick 10-minute bus ride to dine at 8 authentic restaurants and street food stands.

Tacos include carne asada, al pastor, seafood, marlin and cabeza. Also include is regional tasting of agave spirit Racilla!

Eat and drink your way through the fun and vibrant neighborhood of Old town with your new friend and local guide.

This walking tour allows you to really learn your way around the streets and feel like a local of the neighborhood

Visit popular places among locals.

Enjoy one of kind tacos in the classic style: standing elbow to elbow in stands packed with locals!
CAPACITY:
10 people
1 tour guide
WEATHER:
Tour takes place rain or shine
WHAT TO WEAR:
Comfortable clothing and shoes
WHO:
Suitable for most ages and fitness levels
TOUR INCLUDES:
7 food tastings, racilla tasting and cocktail, expert tour guide, tasting map with insiders recommendations
START LOCATION:
Gueros restaurant(Thur-Tues) On Wednesday Lazaro Cardenas Park
TRIP ADVISOR:
#1 tour company with over 4500 reviews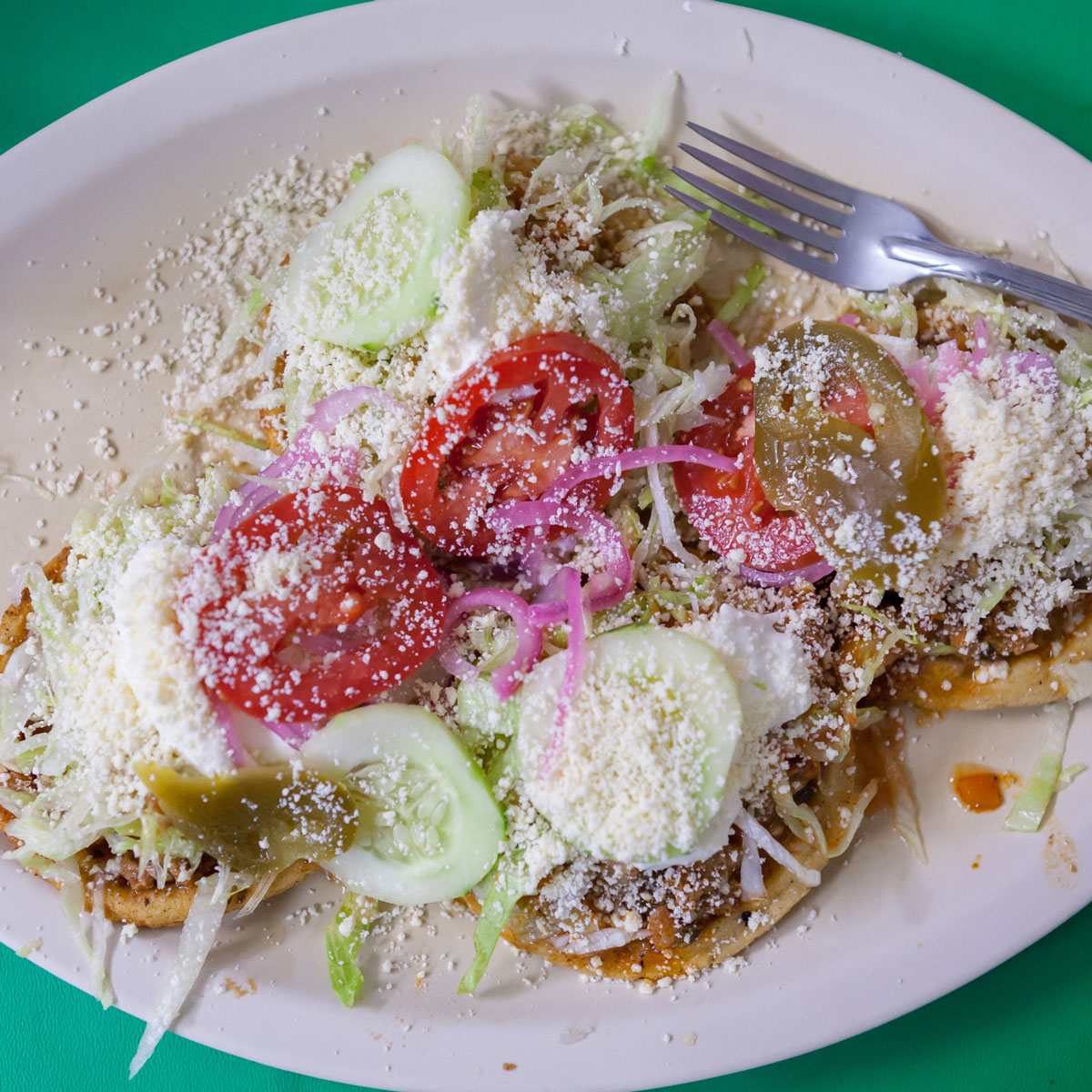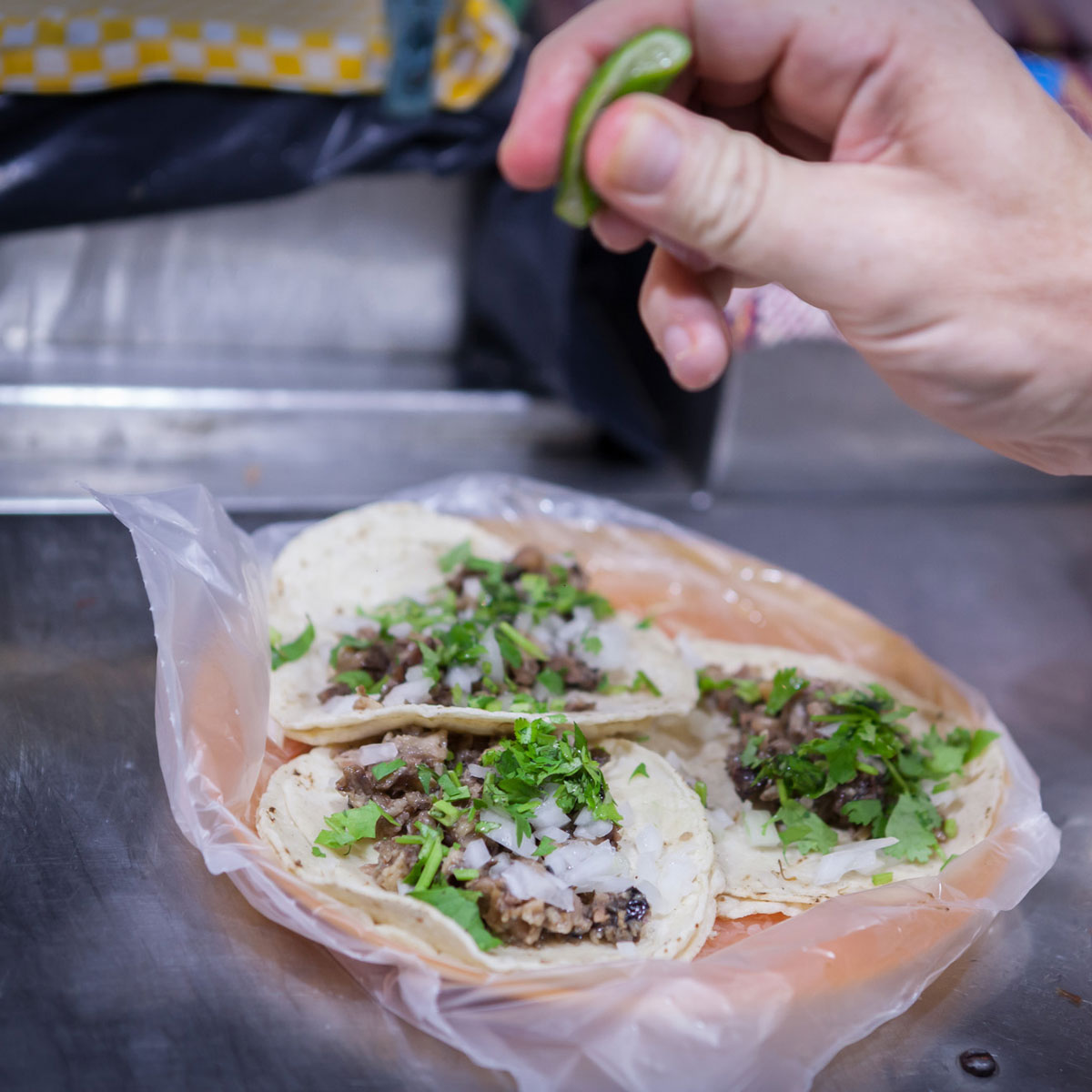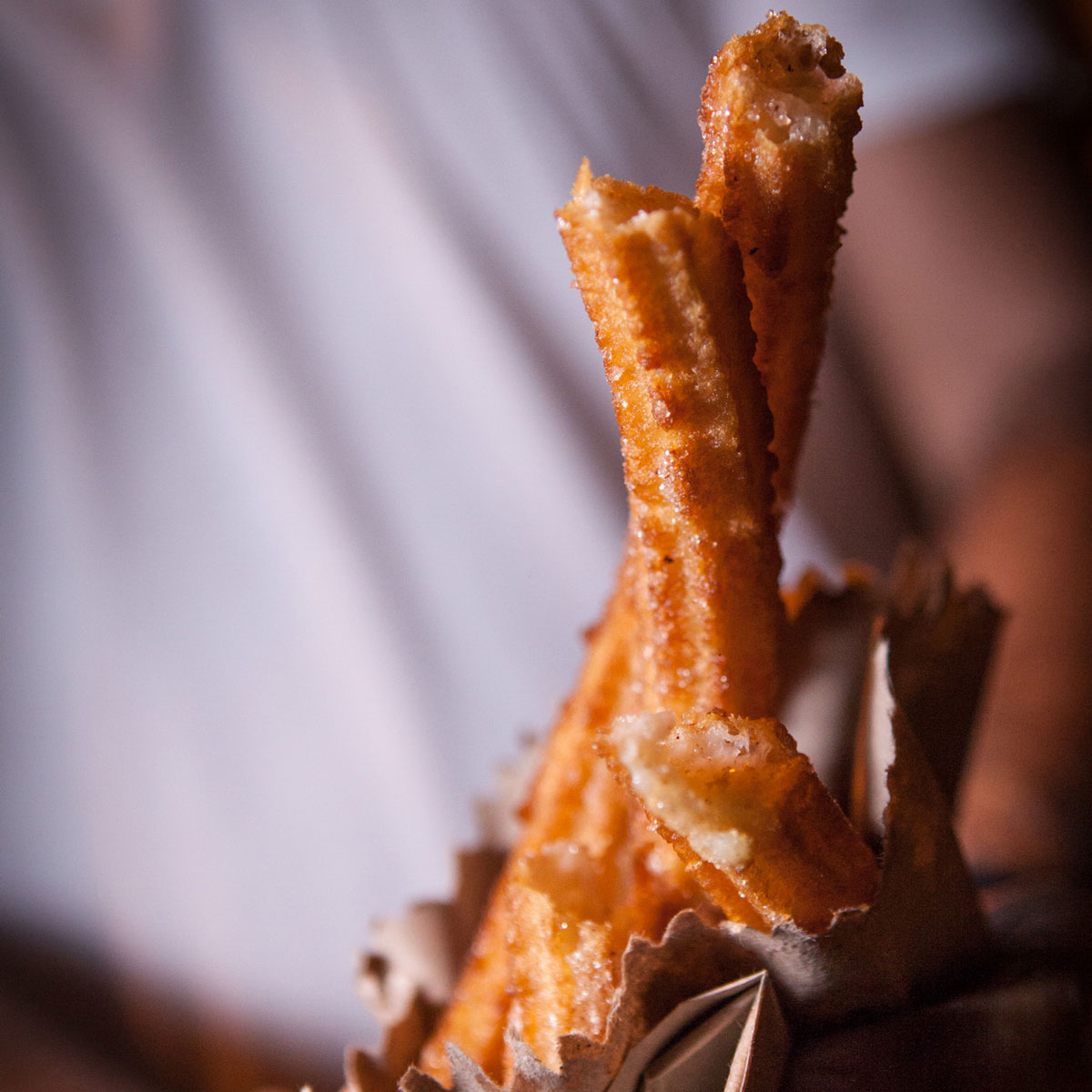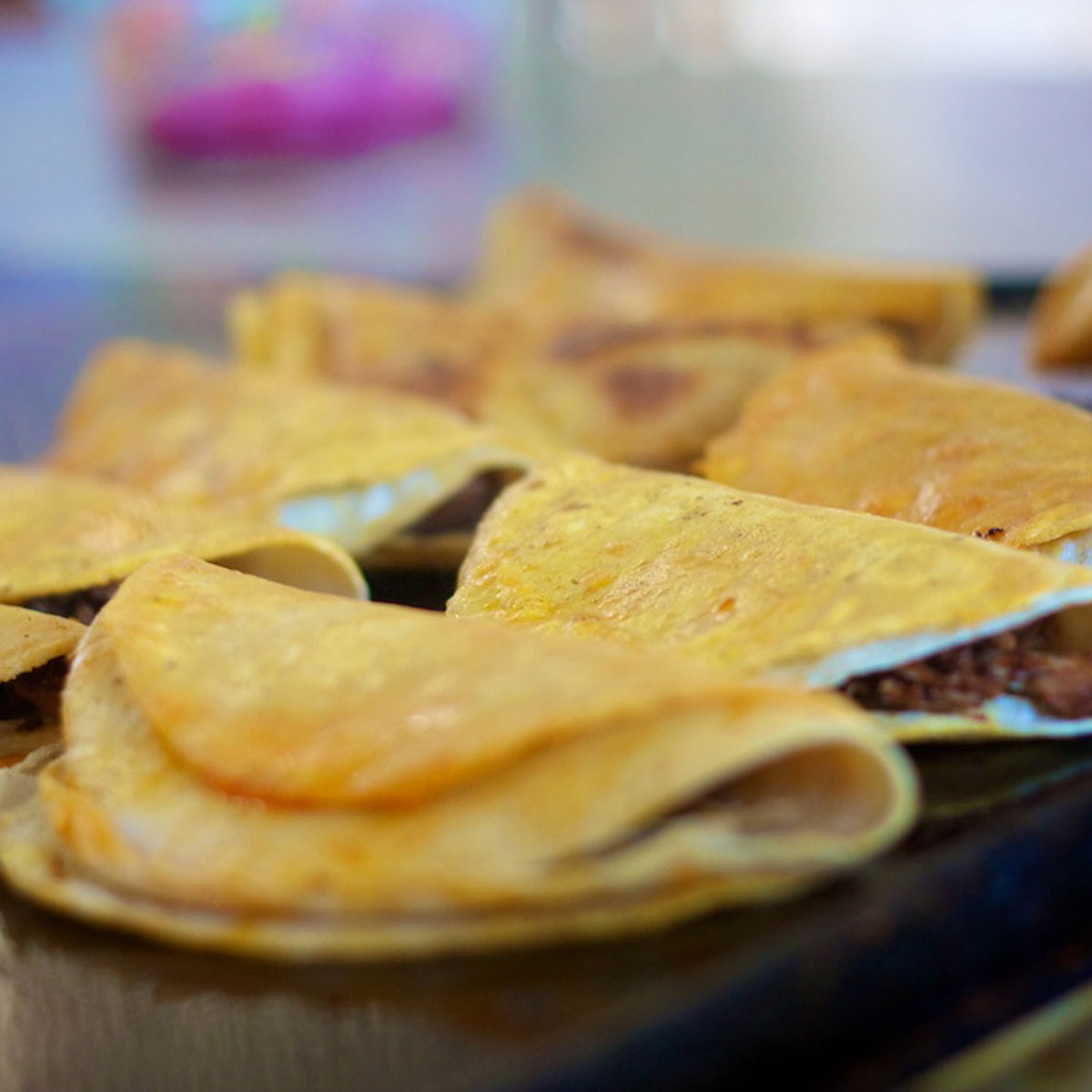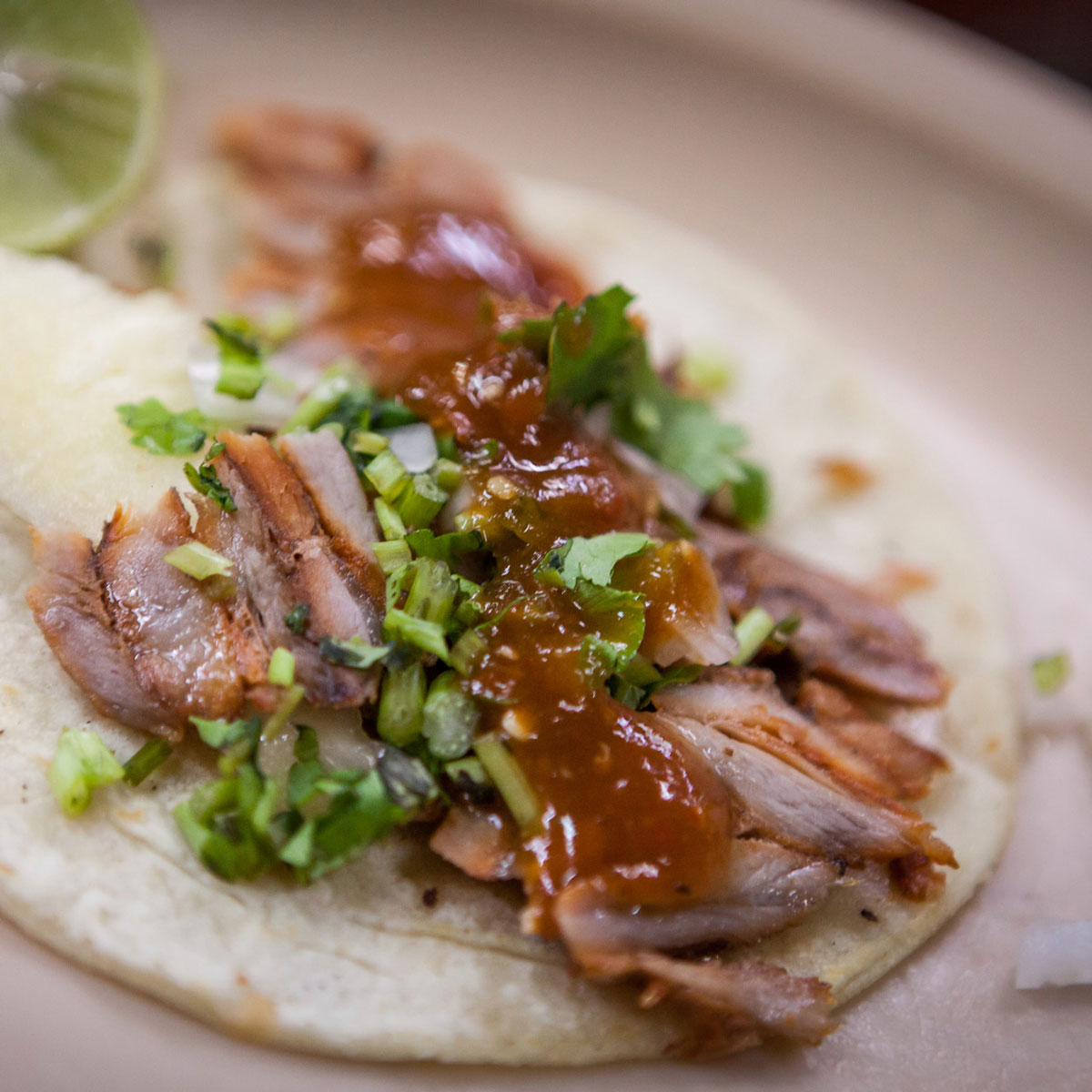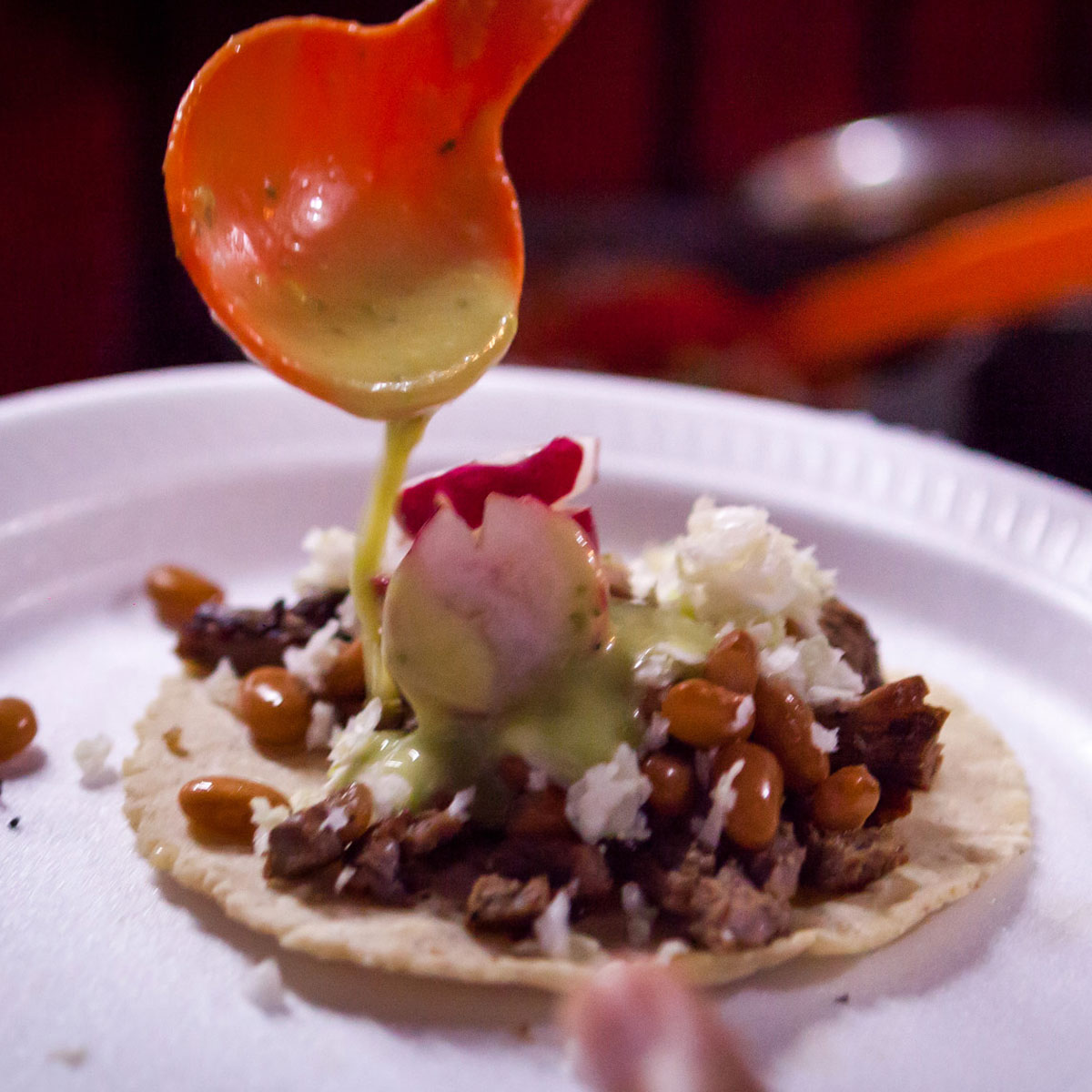 What to expect from this tour?
More Than Just Street Tacos – We're foodies too and we understand your craving for street tacos, but for a truly authentic experience we have added a few other regional dishes to our list of tasting locations. We promise you won't be disappointed.
Behind The Food – We share the story behind each dish you taste and a bit about each street food stand. We point out the landmarks we pass along the way and share a bit about Vallarta's rich history and culture.
Trusted Experts- Vallarta Food Tours is over 10 years old and is the #1 Tour on Trip Advisor with 3200 5 star reviews. Our fun loving guides know food and they know PV like only a local resident can!
A Foodie Experience – Our tour guides are local foodies who are eager to introduce you to authentic regional food and drinks. From delicious dishes to elevated cocktails you will be sure to return to your favorite spots before you leave PV.
A Culinary Tour With A Bit Of History – We share the story behind the food, including the history of each restaurant and regional Mexican dish. We also share some of the highlights of Vallarta's rich local culture.
Discover Hidden Gems-Uncover where the locals really eat, drink and shop in Old Town
Insider Scoop- Insider look at 7 local vendors and entertaining stories of Vallarta rich history and culture!
Becoming a local in 3 Hours-Our goal is to give you a taste of local life from a local's perspective! Food tours give you enough authenticity to feel like you've discovered something new, combined with a carefully planned itinerary to ensure the experience is safe and fun
Good things come in small packages-Enjoy the intimacy of a small group
Food Heroes-Our restaurants are local legends, family-owned and often specialize in only one dish, which means the quality is high and the flavor is even better.
So Many Street Tacos So Little Time. If you are only in Vallarta for a day, a weekend, or a week you don't want to waste your time at a street food stand that is subpar. We make it easy by taking you to the best street food vendors in Vallarta.



Vallarta Comes Alive At Night. Enjoy the sights, sounds and undeniable energy of PV's culinary scene. This tour is the perfect way to start your trip, learn your way around, and find a few restaurants to frequent during your stay.
Small Group Tour. Our foodie excursions are for tourists and snowbirds alike. We keep our groups small to ensure that everyone has a great time and enjoys an immersive experience. You are sure to make a few foodie friends along the way!
The Best Of Vallarta. Our small group tours introduce you to the hidden gems that make our culinary scene so unique. This goes beyond the popular tourist spots to the local favorites you might not find on your own.
#1 Tour in Vallarta out of 400 tours in TripAdvisor- We are the #1 ranked attraction on Google and TripAdvisor with a 5-star average with 4,000+ reviews and over 10 years of experience.
Memories- Create unique memories that will last a lifetime.
Foodie Fun. 

If you love to eat this is the tour for you. Take your tour early in your vacation so that you can return to the spots you enjoyed most. Make a few new foodie friends along the way!

Experience Authentic Mexico. With over 1,000 restaurants to choose from in Bay it can be overwhelming to decide where to eat. We introduce you to the local gems serving the best regional cuisine our city has to offer.
Learn through Food-You will learn the distinct and unique tastes of each of these regional dishes, native spirits, as well as learn about the process of how they are made and the importance to the Mexican Culture.
Discover new favorites-Experience iconic foods and hidden gems of Versalles during your visit
Total Immersion-Immerse Yourself in food, cocktails, history and culture in 4 hours!
Tour bookings can be changed to any date, different tour or turned into a gift certificate to use on a future date with no expirations or 100% refunded 48 hours before the tours starts. A change of plans is no problem!
What our clients are saying
Al was great tour guide and we had such an amazing time diving in to PV taco culture. We learned so much about how different taco are made and we were sooooooooooo happy to eat them. Joe from California
A great way to see the city! So breathtaking!! I'm literally craving all the food as I write this! Oh and the mezcal so yum.. New favorite drink for sure! Definitely would recommend this tour, you won't regret it!- Renee from British Columbia
Always wanted to eat the street tacos in Vallarta. This tour gave us the opportunity to eat great tacos. Amanda was our tour guide. During the tour Amanda gave us the back story and history of the areas that we visited. This is a great way to see a lot of areas in the Vallarta downtown!- Brett from Colorado