Why book a private experience?
We Curate An Experience Just For You
We take our local expertise and your event needs and create the perfect experience for your group. Whether you want to have simply have a completely private experience of one of our standard tours or you want something created just for you; we work to bring your vision to life.

Thousands of people voted Vallarta Food Tours as one of the top things to do in Puerto Vallarta, so why not be the next group to enjoy our top-rated experiences with a great group of your friends, family or colleagues?
Choose from our standard tours or have us create a customized food experience for your group
View Vallarta like a local and enjoy food and drinks from Vallarta's best chefs and master mixologists
We work with your group size! From exclusive tours for groups of 6-15 to large group requests
It doesn't matter what the occasion is, we can curate a fun and memorable experience.
Grab your foodie friends, family, team, or colleagues and enjoy a custom food and drink tour. Our tours are perfect for:
Corporate Events
Networking Groups
Wedding Activities
Bridal and Baby Showers
Fun Birthday taco tours for kids
Bachelor or Bachelorette Party
Family Reunions
Birthday Celebrations
Company Outings
Anniversaries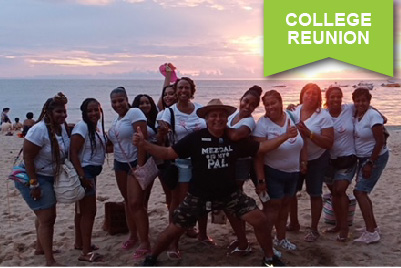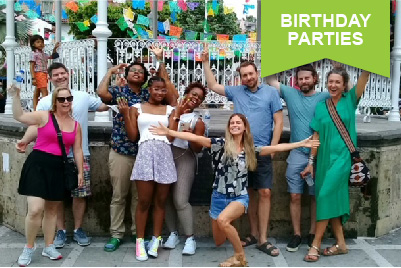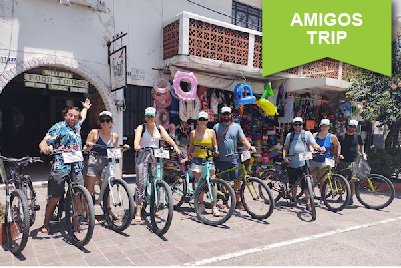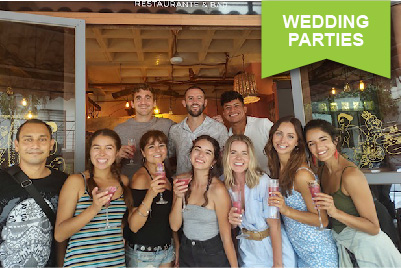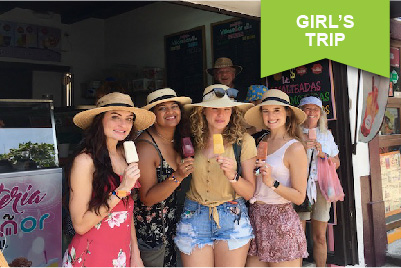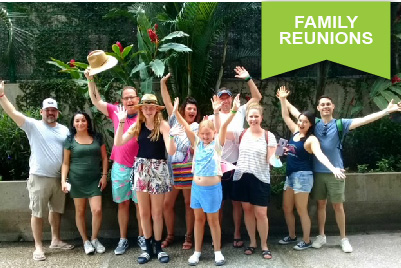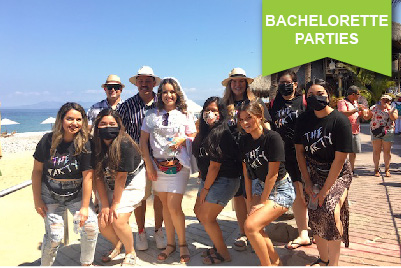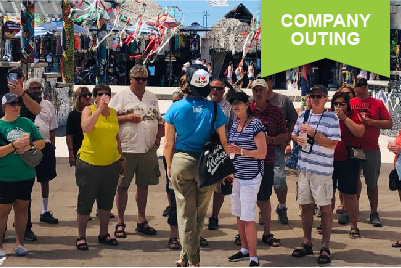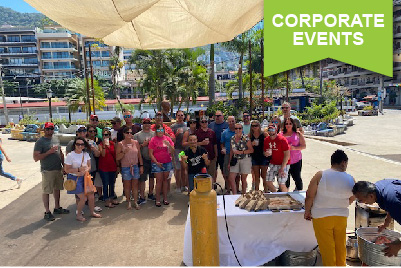 What our clients are saying
The Vallarta Food Tour was a big hit with our company gathering. Overall it was a wonderful tour and the food was great. I would recommend Vallarta Food Tours for locals and visitors of Puerto Vallarta. - Gatemaster
While the husbands were working, the ladies hit the town for our delicious food tour. We left full and happy! It's a great way to get to know Puerto Vallarta and a few places that you wouldn't expect. I highly recommend it! - Tripadvisor reviewer Susan April 2018
I wanted to let you know that our clients and staff who joined the tours raved about it! They had the best time, they loved that it was private and intimate, the places made accommodations for dietary needs on the fly and even the local Vallartan folks said they learned so much about what's new and culture, it was a huge hit! - Visa
Our team works with you individually to create an exclusive tour for you and your group—casual, formal or something in-between.

All logistics and tour details are agreed upon ahead of time so you know exactly what to expect

Vallarta Food Tours can accommodate any food allergy or dietary restriction, so no one has to miss out.

Cocktails can be included for individuals age 21 and over.

You'll eat delicious food on a guided discovery of the hidden gems that make our culinary scene unique

We'll share as much history and cultural information you like and can help create seamless connections for team-building. No awkward ice-breakers needed when connections can be made over food!
PLEASE READ ALL THE FOLLOWING INFORMATION BEFORE COMPLETING THE PRIVATE GROUP TOUR REQUEST FORM:
All logistical and tour details will be agreed upon ahead of time by the private group tour organizer.
We can host your group on any of our neighborhood food experiences in a private setting.
Customized tours and tasting adventures are available for larger groups – please inquire using the Private Group Tour Request Form.
Weekday private tours are generally easier to accommodate and book than weekend tours.
Vallarta Food Tours can accommodate most food allergies, aversions and/or dietary preferences for your guests.
Private Group Food Tours are held rain or shine.
Please inform of us at least 48 hours before your tour date if there are any food allergies, aversions and/or vegetarians in your group(s). If there are multiple departure times for your group, please let us know at which time(s) any persons with allergies, aversions and/or vegetarians will be departing. We will do our best to accommodate any food restrictions, however it is essential that we are notified in at least 48 hours advance. We cannot make any last-minute food substitutions on the day of the tour. We are unable to accommodate vegans.
GRATUITIES In the tourism industry, it is customary to tip the tour guide(s). For Private Group Tours, a 18% gratuity will be added to your total cost and will be provided directly to your tour guide(s). Your tour guide greatly appreciates this!
WEATHER Private Group Food Tours are held rain or shine.
EVENT PAYMENT Private Group tickets that are sold less than 15 days from agreed tour date require full payment to hold a specific date, tour route and time slot(s). Please confirm your total headcount at least 15 days before your tour date and we will update the final invoice to reflect the correct number of people. Private Group tickets that are sold more than 15 days from agreed tour date require a 50% non-refundable deposit to hold the date paid via credit card to hold an agreed upon date, time slot(s) and tour guide(s) The deposit will be credited towards your final bill and is non-refundable and cannot be transferred.
We have a minium of 6 people on our private tours and for less than 6 people there will be a flat surcharge of $45 plus gratuties.
Please note that we cannot guarantee your event until the security deposit has been paid.
REFUND POLICY There are no refunds or reschedules for any no-shows or cancellations the day of your event(s).