Enjoy 6 handcrafted cocktails and 5 food tastings!
Drink And Eat Your Way Through Old Town and Downtown Vallarta. Tacos and Tequila are at the top of everyone's list when they come to PV. This tour gives you both in one fun and food-filled evening. This 4 hours walking, drinking and eating tour has no less than 6 cocktails including tequila, pulque, mezcal and local agave spirit Racilla. Eat tacos, drink tequila, learn about the differences in the spirits, laugh and just have an amazing afternoon with a group of like minded travelers on this insider experience around the Romanic zone!
This 4-hour guided tour is perfect for dinner and will introduce you to the best indigenous spirits and regional cocktails in Vallarta.

Enjoy mouthwatering regional cuisine from 7 different tasting locations.(5 food tastings & 6 drinks)

Eat and drink your way through the fun and vibrant neighborhood of Old Town with a local

Let our experts guide you through the flavors of Mexican spirits. You will become a pro at differentiating between your Mexican spirits and get a new appreciaton for them.

While sampling Tequila, Mezcal, Pulque and Racilla, you will learn the process of making these spirits, where each spirit comes from, and much more

You will learn the what makes these native Mexican spirits unique from each other, their long history and the long process from agave to bottle!

Uncover where the locals really eat, drink and shop in Vallarta

Discover new favorite cocktails and hidden food gems

Insider food and drink tips of PV

To keep you on your feet you will enjoy a few tacos along the way, including seafood enchilada, carne asada taco, pastor taco and more.
DAYS:
Monday thru Saturday
CAPACITY:
10 people
1 tour guide
WEATHER:
Tour takes place rain or shine
WHAT TO WEAR:
Comfortable clothing and shoes
WHO:
All fitness levels and must be over 18
TOUR INCLUDES:
6 drinks and 5 food tastings. expert tour guide, tasting map with insiders recommendations
START LOCATION:
Lazaro Cardenas Park
TRIP ADVISOR:
#1 Tour company in Puerto Vallarta with over 5300 reviews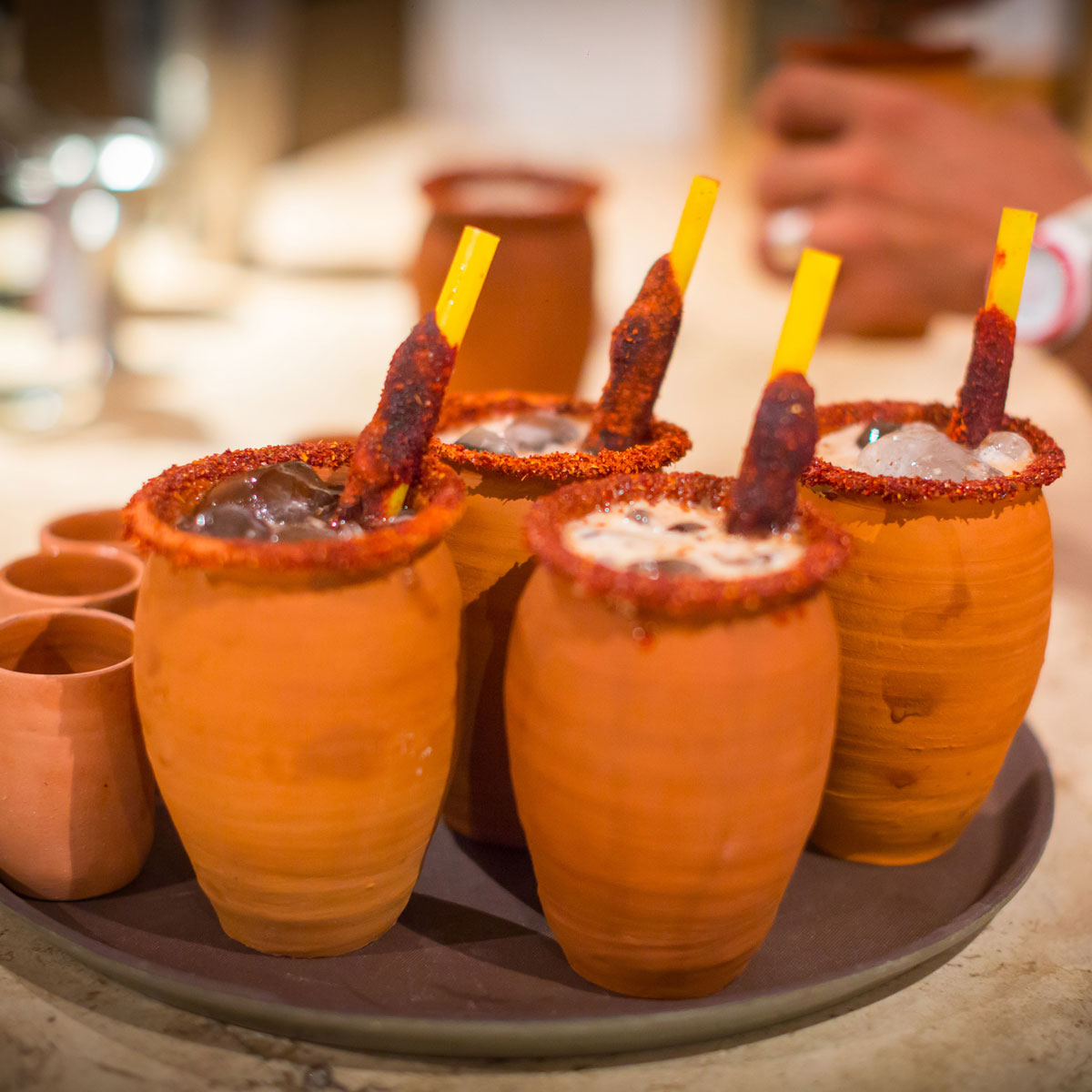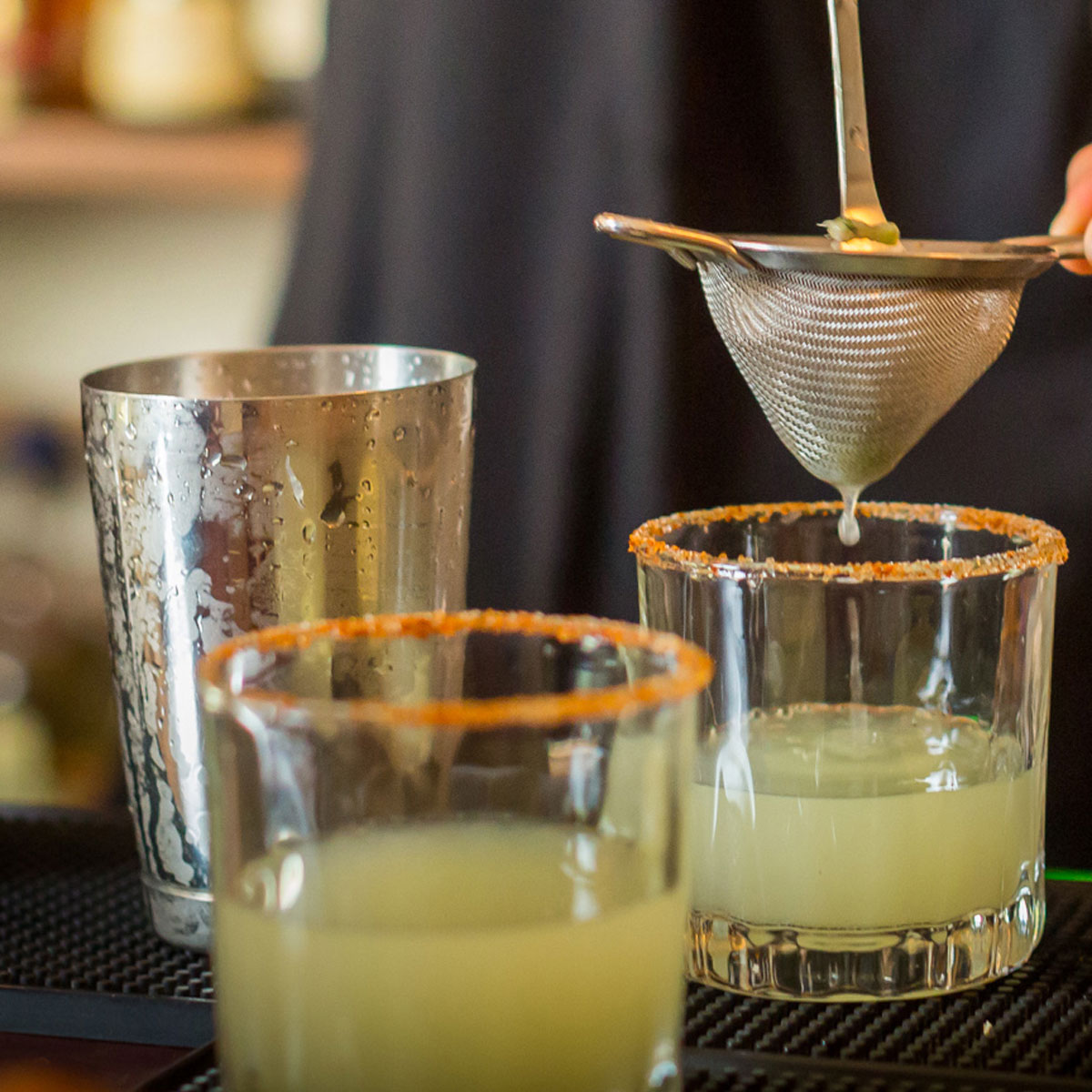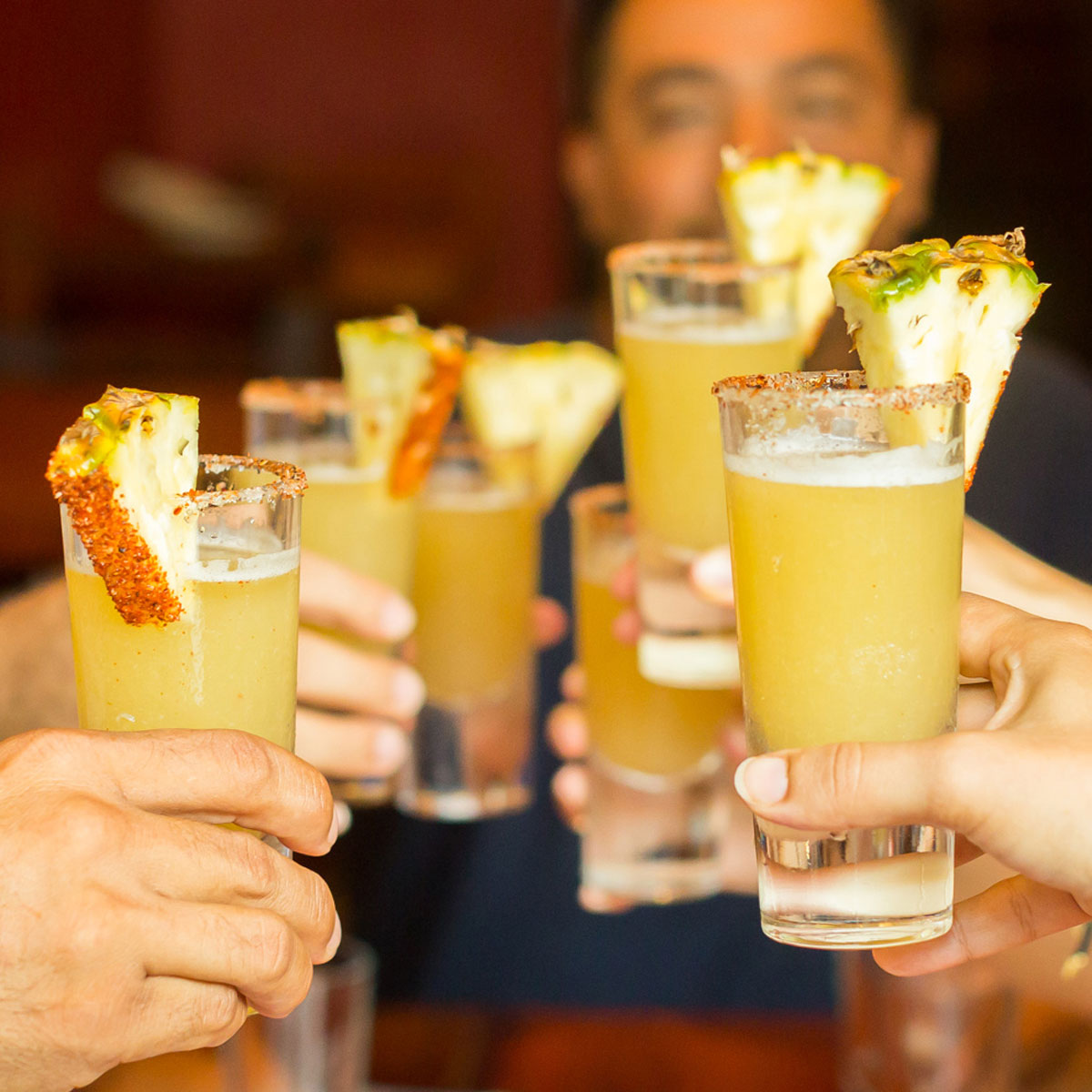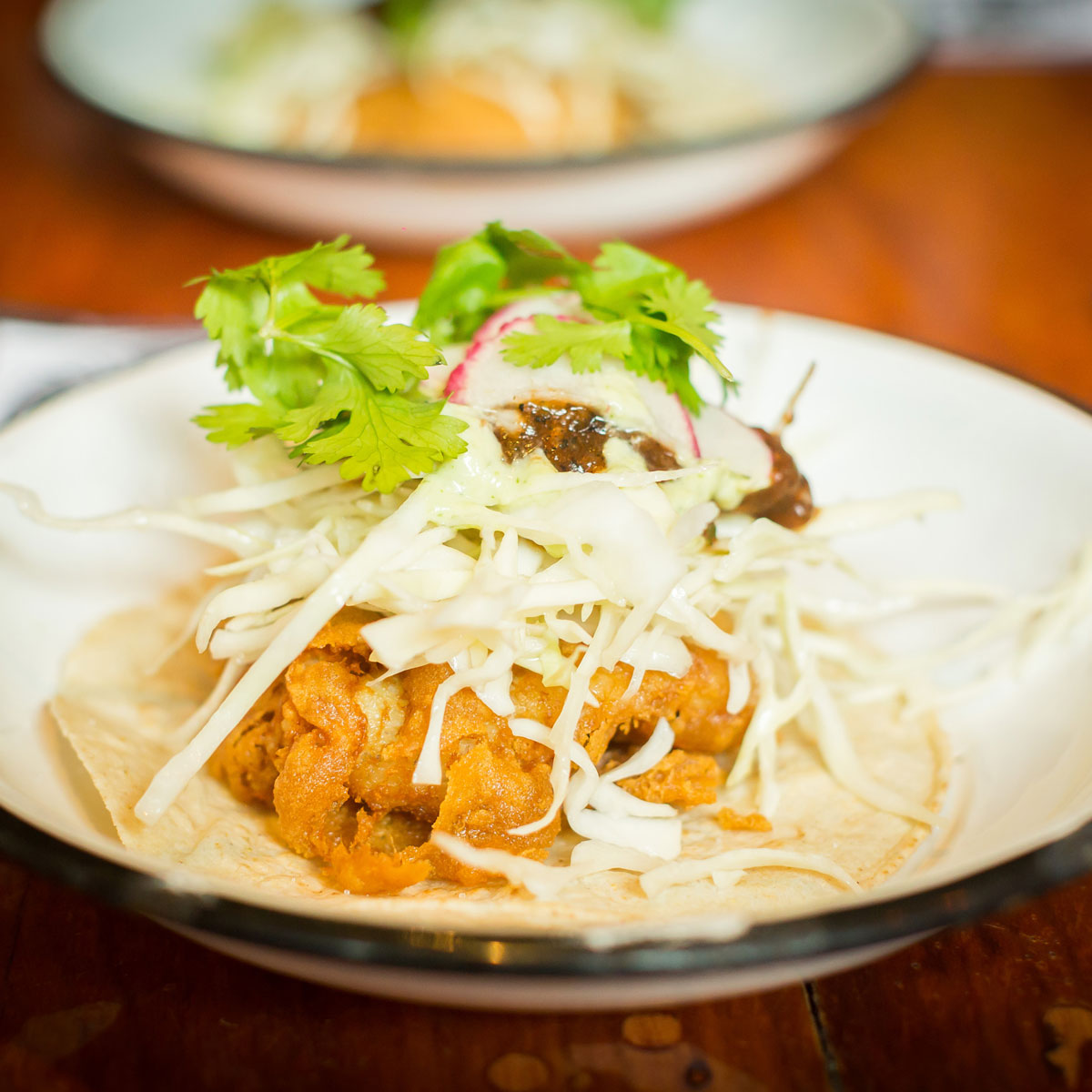 Joe Jacks famous fish taco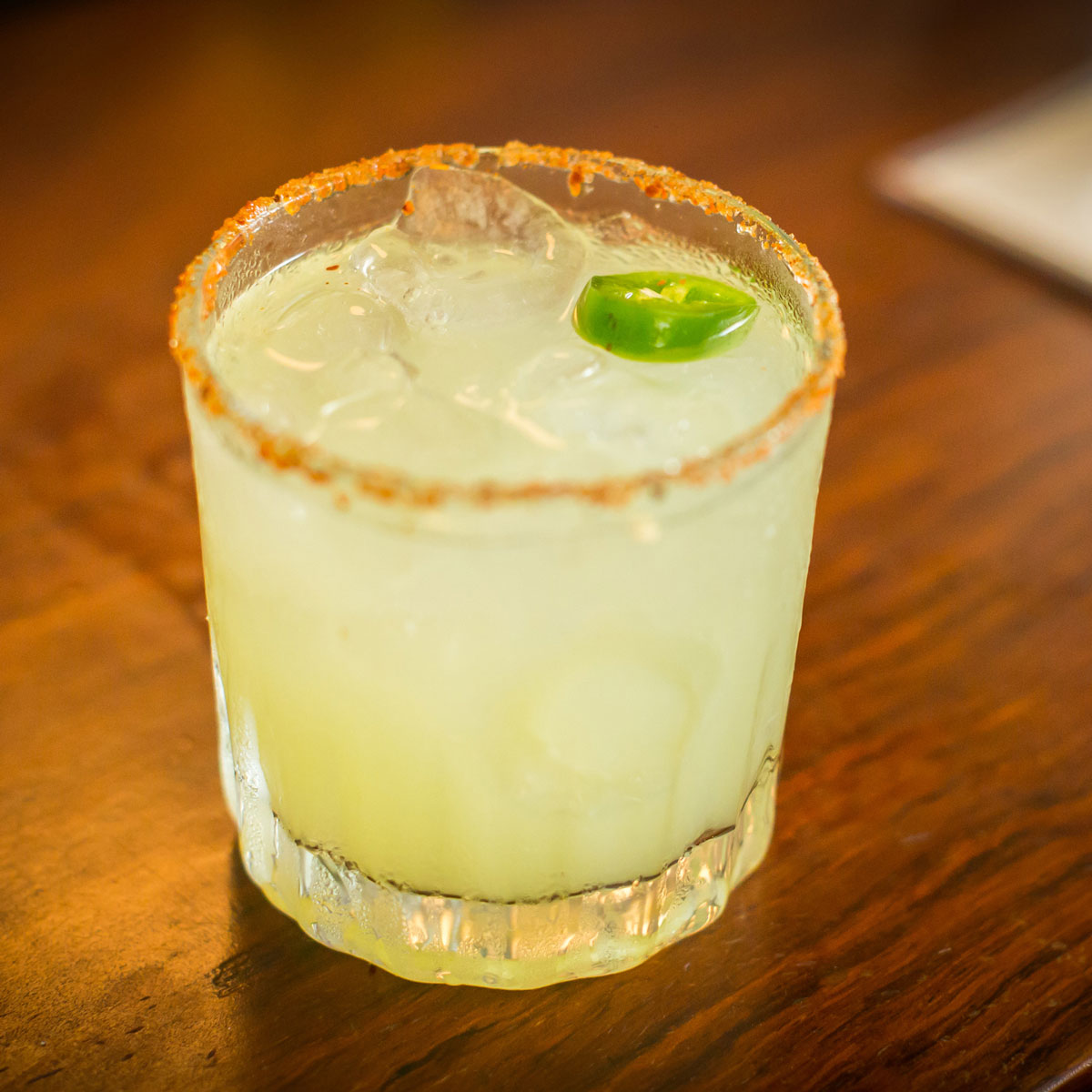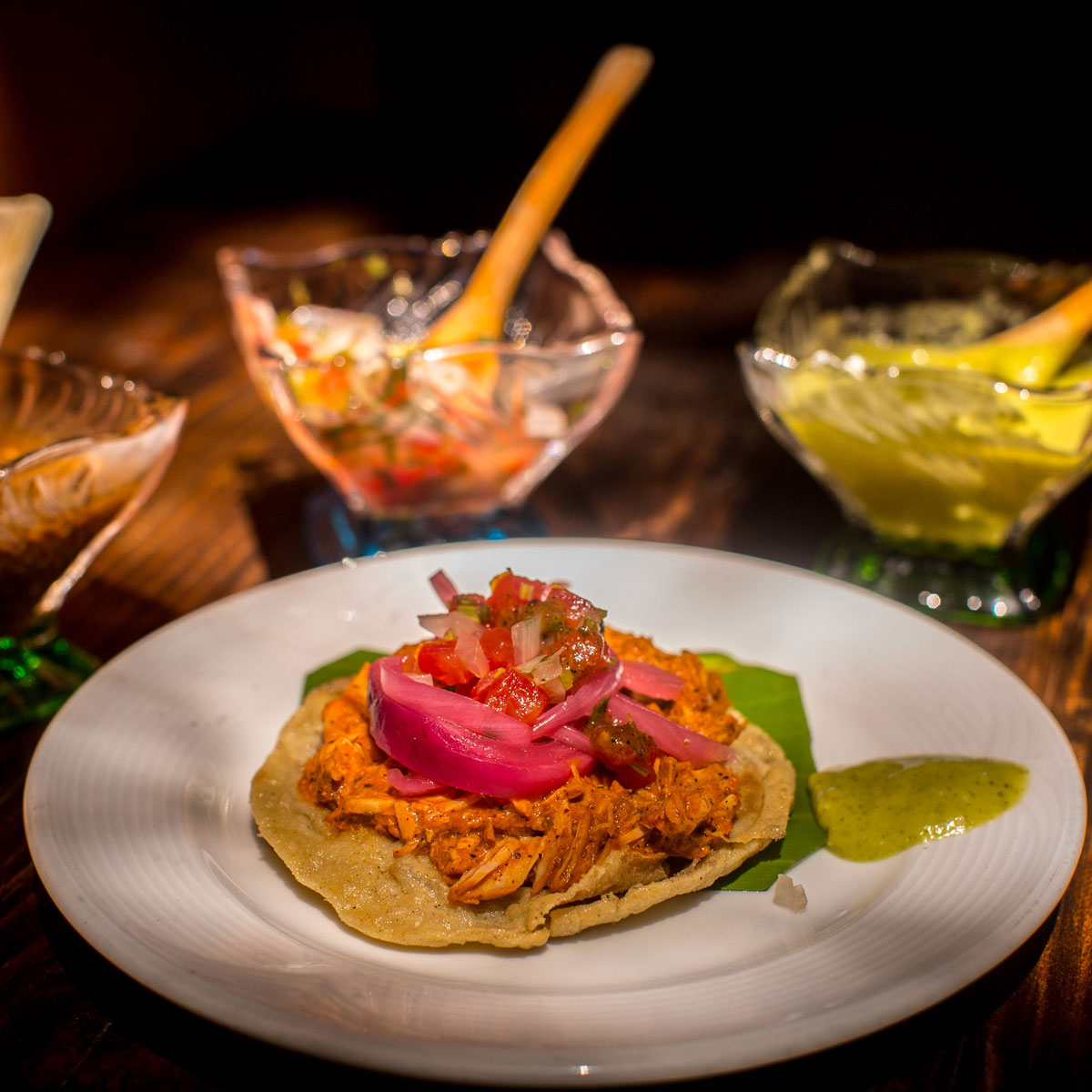 What to expect from this tour?
Behind The Drink – Tequila, Mezcal, and Racillia are close cousins and by the end of this tour you will understand the difference between the three. You will also taste the difference between a standard cocktail and the creations made by Vallarta's best Mexologists.
Trusted Experts- Vallarta Food Tours is over 10 years old and is the #1 Tour on Trip Advisor with 3200 5 star reviews. Our fun loving guides know food and they know PV like only a local resident can!
A Foodie Experience – Our tour guides are local foodies who are eager to introduce you to authentic regional food and drinks. From delicious dishes to elevated cocktails you will be sure to return to your favorite spots before you leave PV.
A Culinary Tour With A Bit Of History – We share the story behind the food, including the history of each restaurant and regional Mexican dish. We also share some of the highlights of Vallarta's rich local culture.
Discover Hidden Gems-Uncover where the locals really eat, drink and shop in Old Town
Insider Scoop- Insider look at 7 local vendors and entertaining stories of Vallarta rich history and culture!
Becoming a local in 3 Hours-Our goal is to give you a taste of local life from a local's perspective! Food tours give you enough authenticity to feel like you've discovered something new, combined with a carefully planned itinerary to ensure the experience is safe and fun
Good things come in small packages-Enjoy the intimacy of a small group
Food Heroes-Our restaurants are local legends, family-owned and often specialize in only one dish, which means the quality is high and the flavor is even better.
Not Your Average Tequila Tasting. You won't walk more than a few blocks without being offered a Tequila tasting, but the goal of those tastings is to make a sale. Our goal is to educate you on the difference between a quality drink and a run of the mill creation.

A Range Of Flavors. It's too hard for us to pick just one which is why we introduce you to a range of flavors. This includes a Mezcal Cocktail made with fresh lime, cucumber, and a signature ingredient. A Jalapeño Margarita made by hand with fresh all-natural ingredients. A Michelada, made with beer and fresh salsas. And more!
The Best Of Vallarta. Our small group tours introduce you to the hidden gems that make our culinary scene so unique. This goes beyond the popular tourist spots to the local favorites you might not find on your own.
Tour bookings can be changed to any date, different tour or turned into a gift certificate to use on a future date with no expirations even one hour before the tour! A change of plans is no problem!
What our clients are saying
This was the best tour I have ever been on. The food was delicious and the drinks were amazing!!! Our guide Juri was the best!!! We will definitely take this tour and use this company again!!!! I would highly recommend this company for any type of local tours in Puerto Vallarta!!- Majafa from California
This is the second year in a row that we've taken this tour... Amanda is fantastic!

I highly recommend this tour. You will have great food and drinks and visit out of the way places you would probably just walk by if on your own. -Mary from Toronto
We ate, drank and laughed our way through the afternoon/evening. We visited places we never would have ventured in to otherwise. The only downside was it felt like ended way too soon!!! 🙂 We will be back in PV next April and we wouldn't hesitate to do another tour. Tara from Vancouver