We have chosen our favorite gourmet restaurants in Puerto Vallarta, with the most romantic settings, for an unforgettable Valentine's Day dinner celebration. You will need a reservation for these fine dining venues. Here they are:
Cafe de Artistes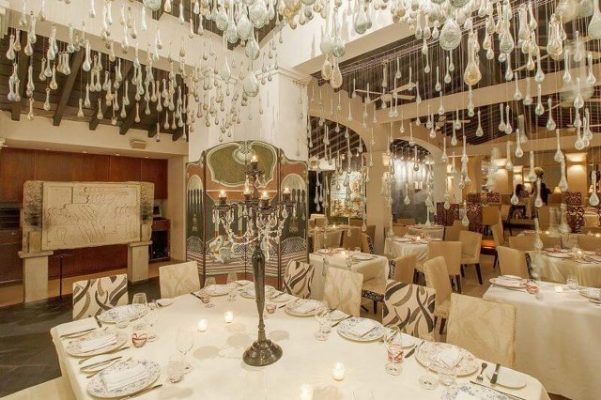 Chef and owner, Thierry Blouet, has brought French gourmet to Vallarta for almost thirty years. Wonderfully creative in his blend of French Cuisine and Mexican flavors and the food dazzles the senses! The wine list is superb and the service is impeccable. An exceptional dining experience on every level.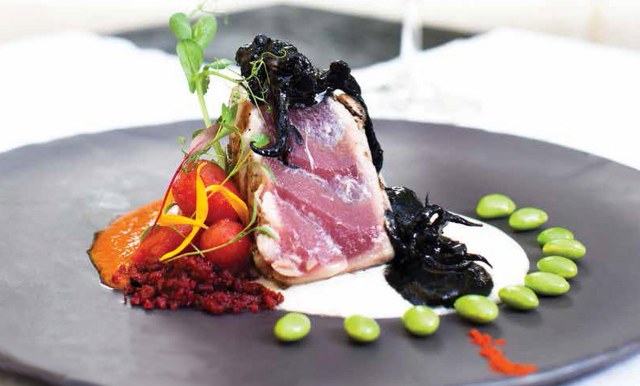 They have a special four course meal planned for Valentine's Day between 5:30 and 8:30 pm. Escargot Ravioli, Shrimp in a Raicilla sauce,  or Beef in a Red Mole sauce, are among the choices for entree. Just a few blocks up from the Malecon in el Centro. Open 5:30 to 11:00 pm. Location: Calle Guadalupe Sanchez, 740, El Centro, Tel: 322 226 7200. Here is their website
D'Cortes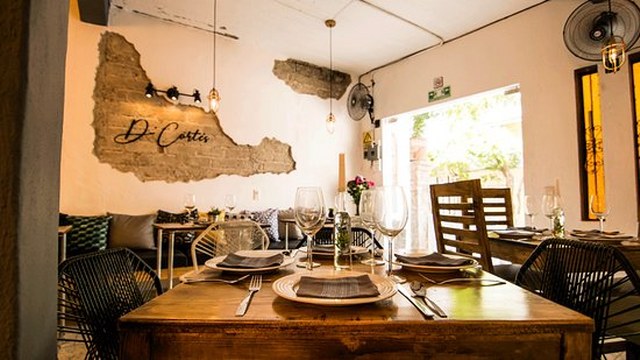 After working in gourmet restaurants in France, Germany, Spain, and Mexico, Chef Polo Cortes, opened his own restaurant here in Puerto Vallarta, and everyone is raving about the food! D'Cortes made our previous list of Vallarta's hot new restaurants for 2020.
The cuisine is fusion-a subtle blending of elements of European Cuisine with the flavors of Latin America. Chef Polo Cortes has created a culinary sensation! The room is warm, contemporary and beautiful.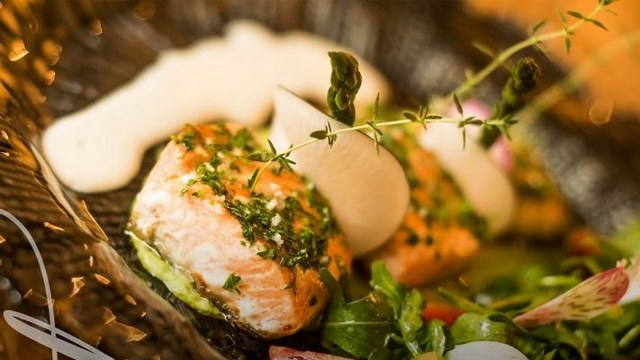 The food is artful, amazing, and inspired. Open 4:00 pm till 11:00 pm. Location: Calle Via Lactia #222 Col. Caloso. 322 244 1144. Here is their website
La Palapa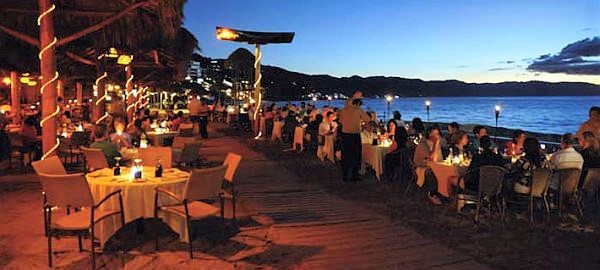 Elegant dining on Los Muertos Beach. The room is a gorgeous open-air palapa for indoor seating, with several tables out on the sand beach, lighted with candles and tiki torches. This was the first restaurant to open on Los Muertos Beach in the late 1950s. The founder's family still has the restaurant. La Palapa Restaurant is historic and famous for its fabulous food.
Serving Mexican Tropical Cuisine, combining Mexican, Asian, and European elements to present an unforgettable culinary experience. Seafood is a specialty and a special Valentines Menu is planned with a choice of Sea Bass or Lobster Medallions as Entree.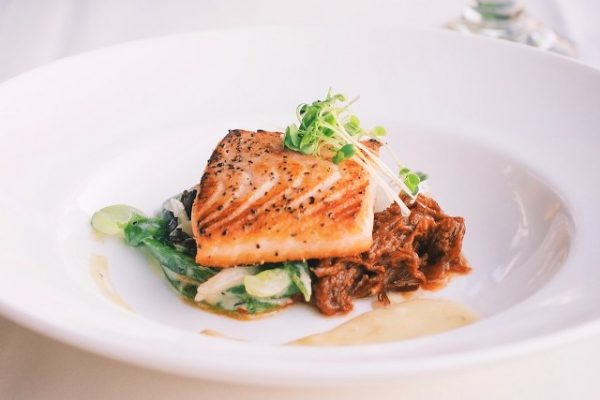 A romantic setting with panoramic views of the Bay and Municipal Pier. Calle Pulpito-105-3, Col. Emiliano Zapata. 322-222-5225. Here is their website
Barcelona Tapas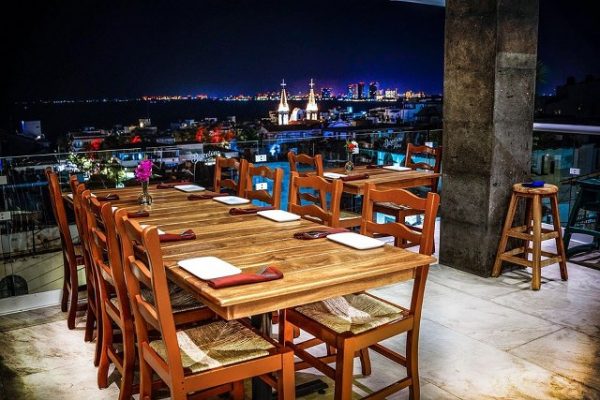 Roof-top dining, with a great metropolitan view of the City, the Bay, and the Church above Hidalgo Park, just four blocks up from the Malecon. Chef William Carballo opened Barcelona Tapas in Puerto Vallarta sixteen years ago here and has been a huge success.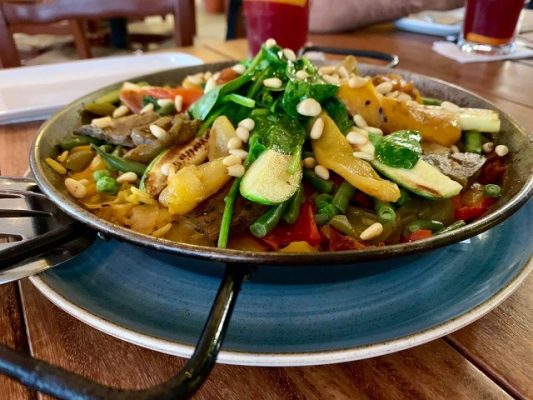 Spanish cuisine, tapas style, and a lovely choice of wines. Open 6 pm to 12 midnight, Calle Matamoros #906 El Centro 322 222 0510. Here is their website
Le Kliff

Perched on a high bank cliff, overlooking the Pacific Ocean, Le Kliff offers breathtaking views of the Bay and coastline with award-winning French cuisine. Seafood is a specialty of Le Kliff.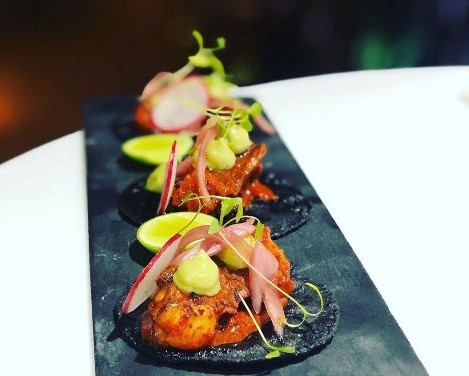 Tacos of Octopus on blue corn tortillas.
The room is a large open-air multi-level palapa. The ambiance is elegant. The setting is dramatic and the service is perfect.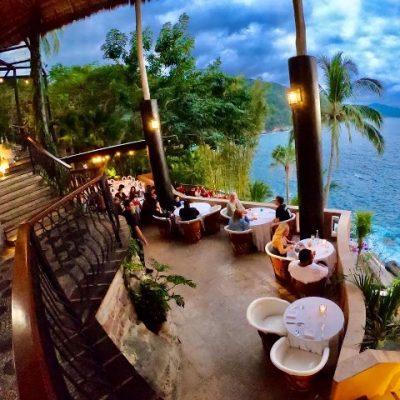 Le Kliff is located 9 miles south of the city, Carretera Barra de Navidad, km 17.5, Boca de Tomatlan, 322 228 0300. Open 1 pm to 9 pm. Here is their website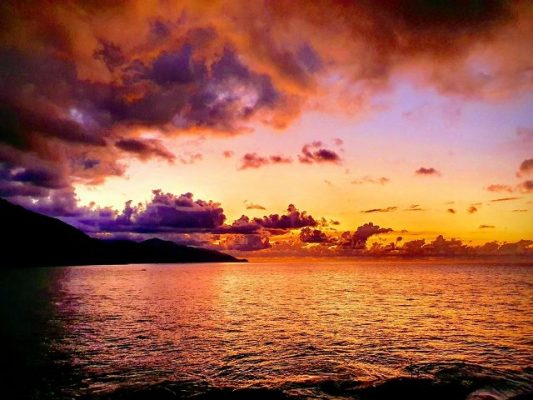 We hope you have a wonderful Valentine's Day filled with love, friendship, fabulous food and fine wine!
If you would like more ideas for fine dining in Puerto Vallarta, check out our previous post on Puerto Vallarta's Best Restaurants.
Until next time, we'll see you out there on tour!