Are you coming to Vallarta in November? Here's a list of our favorite fun things to do in Puerto Vallarta this month.
Farmers Market – Saturday Mornings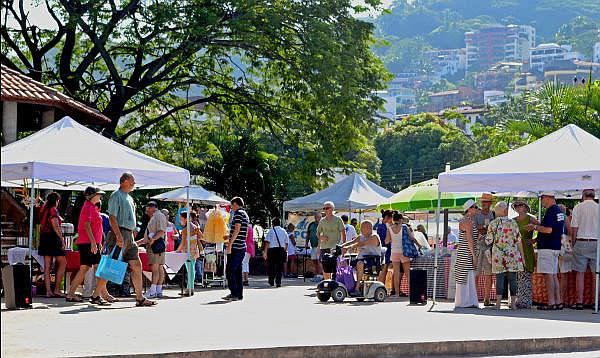 We have an amazing farmers market on Saturday mornings in Cardenas Park in Old Town. Now in its 11th season, the market opens at 9:30 am and goes till 2:00 pm. The hand-made foods include, Mexican Tamales, Thai stir-fry, Indian Curry, Spanish Paella, endless sauces, breads, bagels, pastries, pies, ginger jelly and lemon jams, Mrs. Bickles's pickles, fresh pastas, and hand-crafted drinks (aguas frescas) made from local fresh fruits. You can buy freshly cut flowers, herbs, and handmade soaps and candles. Local artists display their unique and affordable art work. The food is out of this world. Live music stages on both ends of the park offer a cool mix of international folk music. Everybody comes to meet and greet and enjoy the food and music. Come early as vendors sell out quickly.
Folkloric Dance Performances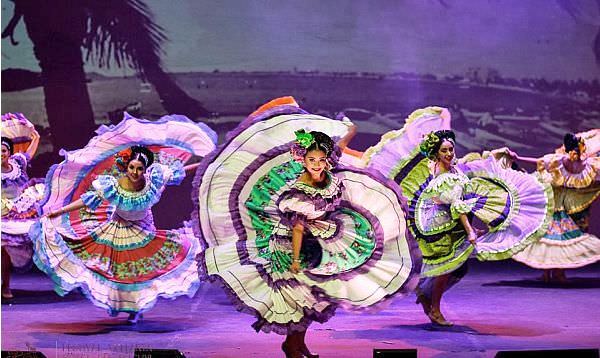 Xiutla Folkloric Ballet offers a free dance performance on Friday nights in Cardenas Park in Old Town. The performance begins at 7:30. They also perform on Sunday Nights at the Los Arcos Amphitheater. (on the malecon in front of the main church and plaza) That performance starts at 8.00. The dance group originates from Puerto Vallarta and they perform throughout the Americas and Europe. Their traditional costumes are gorgeous and the dances are beautiful to see. More info
Craft Beer Festival – Nov. 16-17th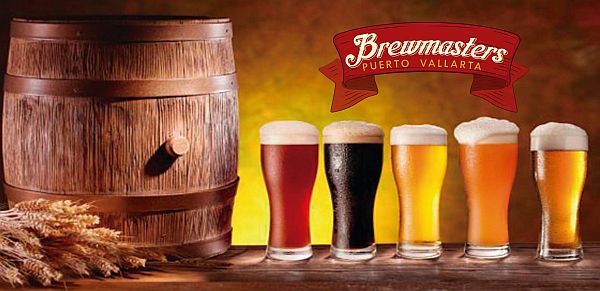 Now in its third year, this free festival has fifteen Craft Breweries participating this year. Some of the best brew masters in Mexico will be there offering their finest craft beers for the tasting! Nine restaurants are also participating. A must do for beer lovers, with delicious local fresh food, live music, and a magical setting, on the island in the middle of the Cuale River. From 1 pm  to 10 pm. More info
Celebrate the Mexican Revolution – Nov. 20th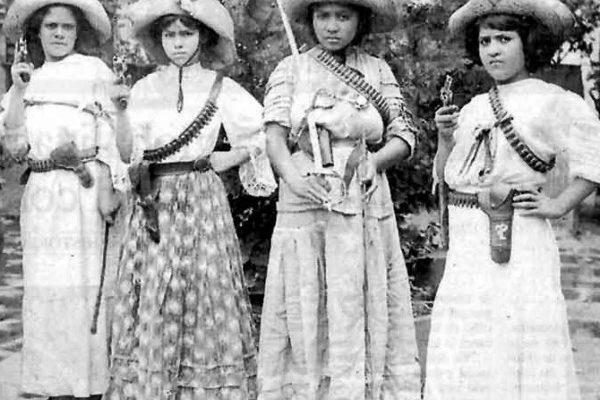 One million Mexicans died in the revolution to overthrow the oppressive regime of President Porfirio Diaz. (1910-1912) The Mexicans are deeply patriotic and this is a festive day for Mexico, as they remember their revolutionary heroes, Pancho Villa, Emiliano Zapata, Aquilles Serdan and Francisco Madero. There will be a parade, festivals, and fireworks that night. It is a national holiday, so many local families will be strolling the malecon celebrating and eating all the delicious foods, including elote (corn on the cob) and raspados (shaved ice drinks with fresh fruit and cream). A perfect night to visit the malecon for the fireworks and to mingle with the locals!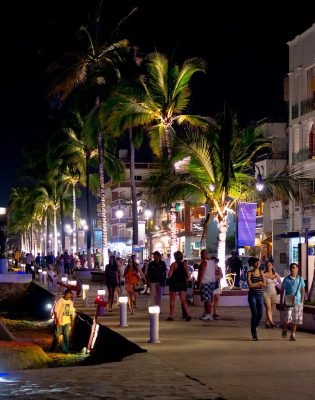 International Gourmet Festival – Nov. 19-24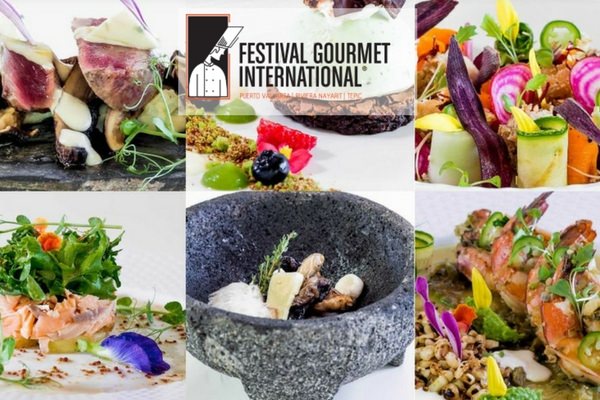 The gourmet festival is celebrating 25 years in Puerto Vallarta. Every November,  a group of top chefs in Vallarta invite some of the best chefs from all over the world to come and share their culinary creations. The festival  includes cooking classes, forums, and classes in pairing food and wine. The festival also includes dining with the guest chefs, in our best venues.  For foodies, this is a must do.
Do the Art Walk – Wednesday Nights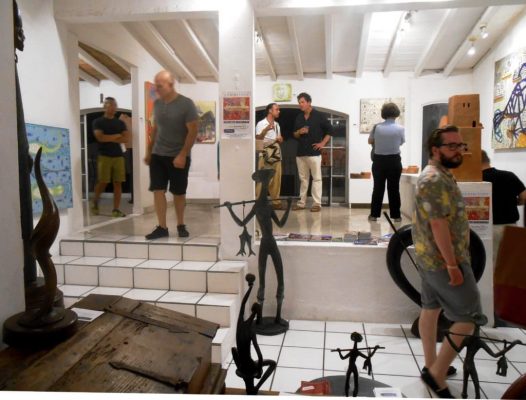 Celebrating its 24th season,  the Art Walk is a cool way to explore the downtown neighborhood of El Centro, where the best art galleries are clustered. This year, there are 16 galleries participating in the Art Walk.  A free, unguided tour, with a map, to show you the locations of each art gallery. It's a fun way to meet fellow art lovers and take in works of Mexico's top contemporary artists. All mediums are represented with exceptional paintings, sculptures, ceramics, and jewelry. Some galleries have wine and other refreshments available.  From 6 pm to 10 pm.
Live Theater and Cabaret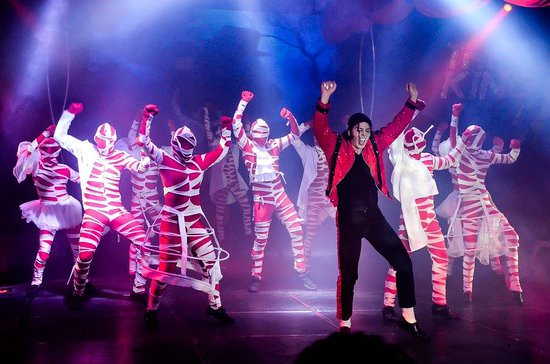 Vallarta has a vibrant theater scene offering dramatic plays, musicals and dance, and solo performers from all over the world. A live production of Mama Mia is playing at Act II this month. Act II has three stages and a full line-up of great talent. More info
And in the wonderful world of Cabaret, if you don't mind a little salty humor, the Drag Queen shows are a lot of fun! Hedda Lettuce is playing at the Act II and Miss Concepcion is playing at the the Palm Cabaret club which kicks off their season on November 18th. Here's the Palm Cabaret lineup for November. The performances are all in English and surprisingly affordable for a night of live theater.

Take a Taco Tour!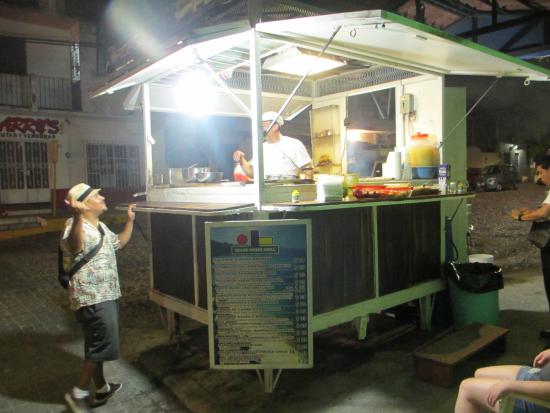 Take our night time Taco Tour, The Street and become a local in 3 hours. Learn where to go for the best tacos in Puerto Vallarta! This taco tour is SO MUCH FUN!! more info
Have a look at all our food tours in Puerto Vallarta.
We hope you enjoy your visit to Puerto Vallarta and until next time, we will see you out there on tour!