There are so many amazing tours to take in Puerto Vallarta. We've chosen some of the best guided tours in Puerto Vallarta for you and organized them by Water Tours, Jungle Tours, City Tours, and Cruise Ship Excursion Tours. We hope this list of our favorite tours inspires you to get out there and take a tour! Enjoy!
Water Tours
Rhythms of the Night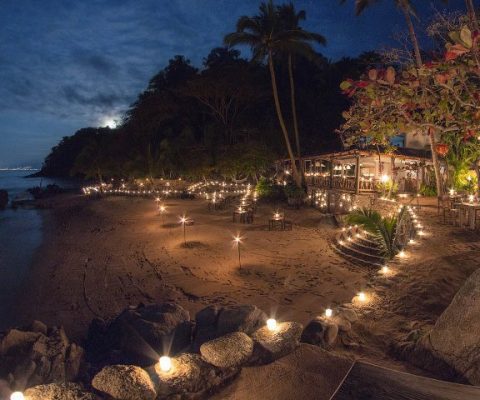 One of Vallarta's most popular cruise and dinner-show tours starts with a sunset cruise across the Bay of Banderas to Las Caletas Beach.  You enjoy a candle lit gourmet dinner under the stars in the jungle. The after-dinner show is in a natural open air theater just steps up from the beach. 
It's a dazzling show of ancient rhythms and tribal dance, acrobatics and fire juggling (produced by one of the founders of cirque-de-soleil).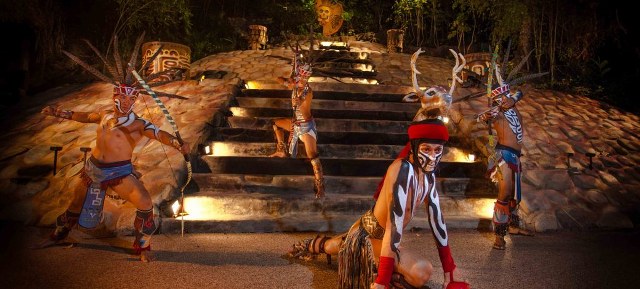 The return trip, across the bay,  affords amazing night time views of the city of Puerto Vallarta from the water. The Rhythms experience is dramatic and unforgettable!  Rhythms is a 5 hour tour. With departures at 5:30 pm and 7:00 pm. Here is their website
Pirate Ship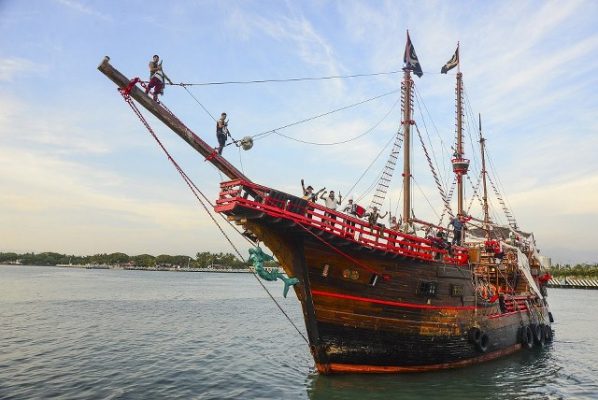 The pirate ship has a day time tour designed for kids and a night time dinner show cruise for adults. The day tour for kids starts at 10:00 am and is a fun activity filled 6 hour tour. Here's the link.
The night time pirate tour is a 4 hour tour. It starts at 7:00 pm, with a sunset cocktail and dinner cruise on the bay. Tour includes a three course dinner and an open bar. Lobster tail and filet mignon are served while the pirates put on a swashbuckling show that includes acrobatics, sword-fighting, dance, and even a fireworks display all tied together with a tale of betrayal and pirate greed.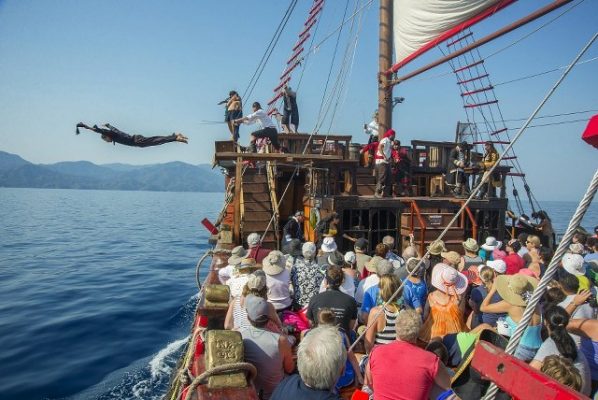 A fun show and hugely popular. Here's the link
Whale Watching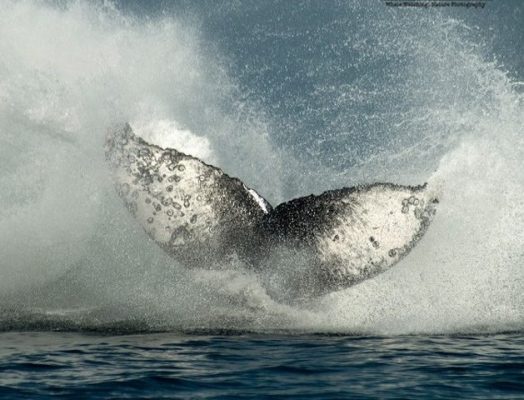 Ocean Friendly Tour Company is led by Oscar Frey who has studied whales in the bay since the 1990's. The guides are naturalists and the boats are designed for small groups and intimate encounters with the whales. The Humpback Whales visit the Bay of Banderas every winter and spring to have their calves.  They wait for the young calves to get strong enough to swim north to British Columbia for summers.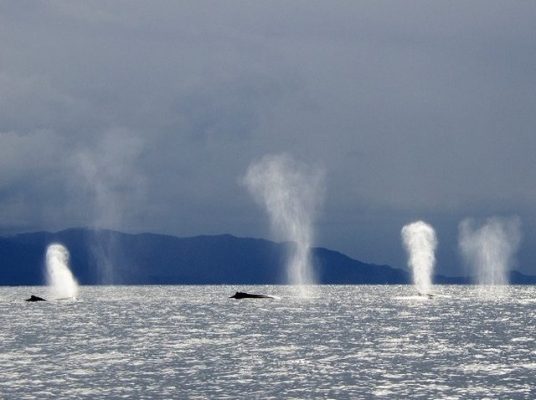 The whale watching tours are magical. Tours available daily in the months of December through March. 9:00 am to 1:00 pm. It's a 4 hr tour. They also offer a cool photo safari tour on the bay with other marine species. Here is their website.
Sport Fishing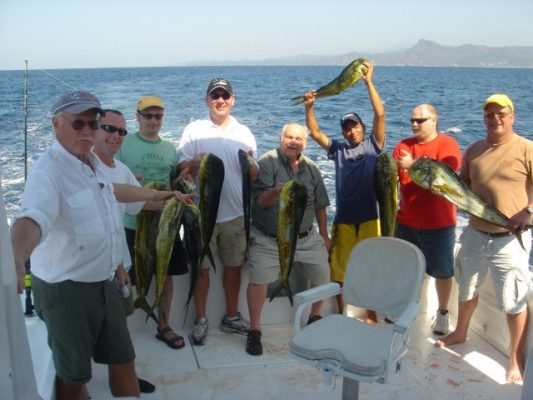 Mike's Charters and Tours offers shared fishing expeditions for up to eight persons on a boat.
So if it's just two of you, you can buy space for two seats on the boat rather than heft the bill for a private charter. They offer private charters as well. Nice fleet of boats, with capable captains and crew who know how to catch fish. Marlin, Sailfish, Tuna, and Dorado are commonly fished in these waters. Full-day and Half-day charters available. Here's Mike's website
Snorkel The Marietas Islands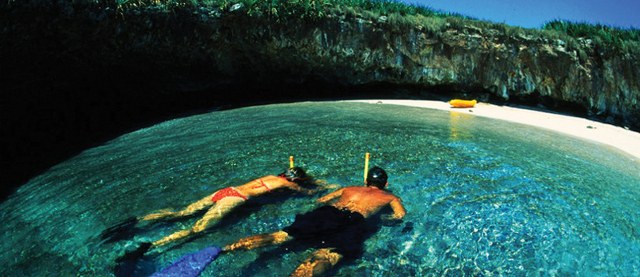 Eco Tours offers a five hour snorkel trip out to the Marietas. (8:30 am to 2:00 pm) The islands are a federal reserve, at the mouth of the Bay of Banderas,  and serve as an important nesting ground for birds including the Blue Footed Booby, Frigates, Herons, Egrets, Gulls, and Pelicans. Under water, the snorkeling is superb. You will see Angel Fish, Butterfly Fish, Damsel fish, Parrot Fish, Rays, Sea Turtles, Corral, Sponges, Starfish, Sea Urchins and more!   Sea kayaking and paddle board tours are also available. Here is their website
Snorkel with Dolphins in the Wild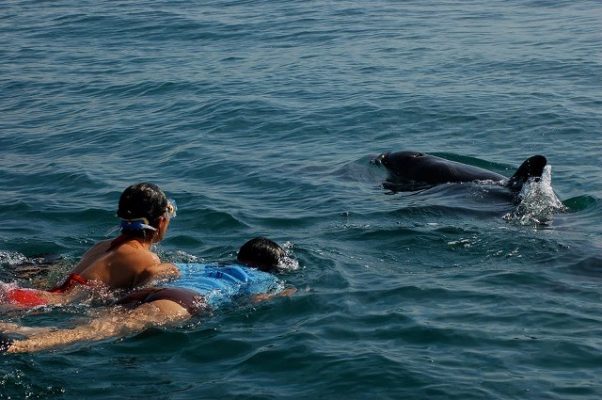 Wildlife Connection offers dolphin and whale watching tours, turtle camps, bird watching, snorkeling, and hiking tours. This company of professionals is led by Biologist Maria Eugenia Rodriguez and wildlife photographer Eduardo Lugo, and includes various biologists and naturalists on their staff.
The dolphin tour visits a group of resident Bottle Nose Dolphins in the wild. You may also see spotted dolphins and turtles, rays, and rough-toothed dolphins. You can swim and snorkel with the dolphins. The juvenile dolphins are especially curious and playful.  The Dolphin tour is 3.5 hours long. 9:00 am to 12:30 pm. Includes light lunch and drinks and snorkel gear. Here is their website
Scuba Tours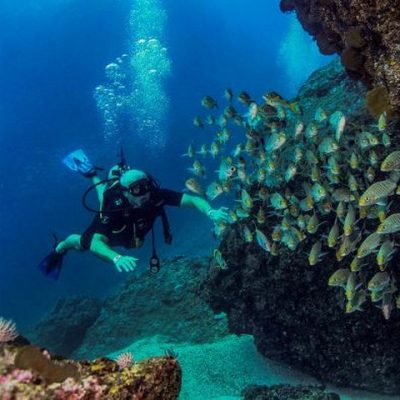 PvOcean Tours offers six different diving tours and dive sites. You can choose shallow dives, or dive the Trench, or even do a Wreck dive. Tours leave at 8:30 am. They offer Padi Certification classes as well. Discover Diving Introduction class, and Open Water/Advanced Open Water classes.  Top of the line equipment and excellent dive masters. Here is their website
Sailing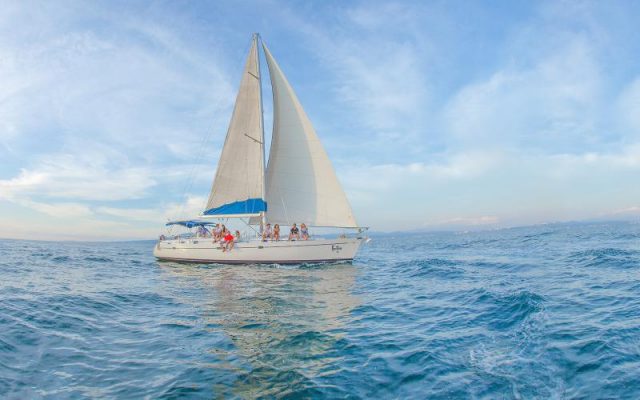 Vallarta Adventures offers a  luxury 6 hour sailing tour across the Bay of Banderas to secluded coves and beaches. Includes  captain, crew, lunch, drinks, (open bar) paddle boards, snorkeling gear, and smooth sailing on their sleek sailboats and catamarans. They do private charters as well. Here is their website
Speed Boat and Zip Line Adventure Tour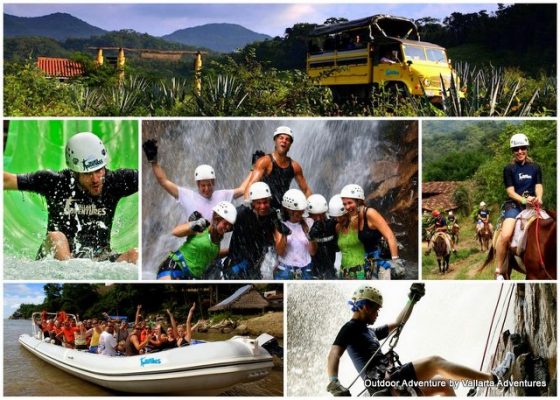 Vallarta Adventures offers this exciting adrenaline rush of a tour that involves jetting across the Bay of Banderas in a speed boat. Exploring the Mountains in Unimog all-terrain vehicles. Riding mules up higher into the jungle. Zipping the jungle canopy on long zip lines, one of which is the longest and fastest zips in all of Mexico. Rappel down a waterfall and then slide down one of Mexico's biggest water slides.  A little bit of everything in this adventure tour. Here's their website
Estuary Crocodile Tour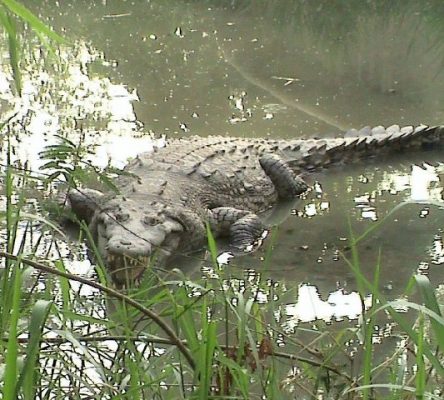 Just north of the cruise ship port, lies an estuary that wanders through 600 acres of wetlands where a bask of crocodiles live. You can take a boat tour into the estuary to visit the crocs and all the abundant bird life.  Boat tours leave at 9:00 am, 11:00 am, 1:00 pm, and 3:00 pm. The mangroves and wetlands are home to over 100 species of birds, butterflies, reptiles, and mammals. The boats are designed for small groups and the guides are biologists and naturalists. A hidden gem in the heart of the city. A reservation is recommended. Tour is closed on Sundays and Mondays. Here is their website
Jungle Tours
Vallarta Botanical Gardens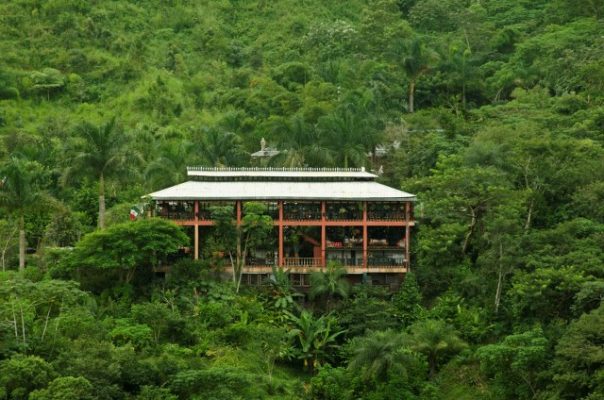 Internationally acclaimed Vallarta Botanical Gardens are tucked in the jungle hillsides of the Sierra Madre Mountains, about 15 miles south of Puerto Vallarta.  Lush tropical forests surround cultivated gardens and conservatories featuring Orchids, Rhododendrons, Bromeliads, Magnolias, Vanilla and Cocoa (from which we make chocolate). While anyone can experience the Gardens at their own leisure, touring with an Official Garden Guide is the best way to see the gardens.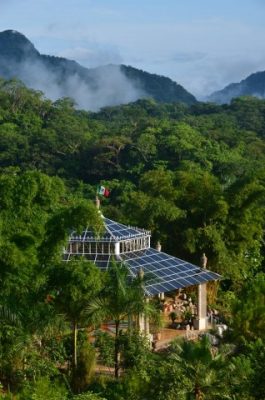 They pick you up in Puerto Vallarta, in an air conditioned van, where you ride down the south coast and up through Horcones Canyon to the gardens. You explore the gardens and exhibits with your naturalist guide. Then dine on authentic Mexican Cuisine in their restaurant (the food is fabulous)
After lunch,  there is time to explore the trail system and take a swim in a gorgeous waterfall on the Horcones River. The birding up there is pretty fabulous too. You can see Green Macaws in the wild, Parrots, Yellow Winged Caciques, Elegant Trogons, Mot Mots and many more feathered friends.  Very nice gift shop there as well. The tour is 5 hours long. Here is their website
Zip-line Canopy River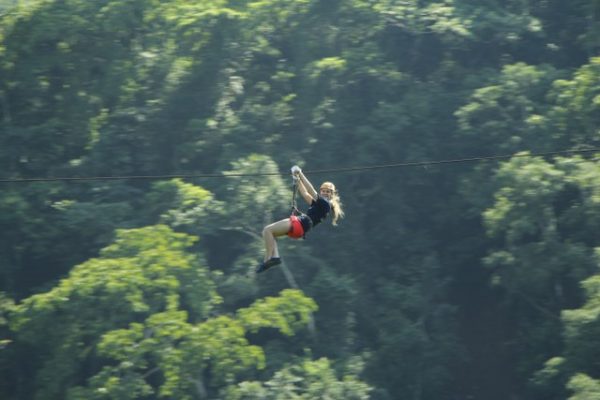 Canopy River is our favorite choice for a zip-line tour. You meet at their offices, in the Hotel Zone, and ride in a safari-style vehicle up into the mountains. The staff is incredible and they make the whole experience fun and memorable.

There is a lot of uphill hiking to get from zip-line to zip-line, so you need to be relatively fit. The view is incredible the whole time, and they make water available at several points. This tour is not for the faint of heart. You are flying hundreds of feet above ground and often above tree level at insane speeds! It's a major adrenaline rush! The staff makes you feel very safe. With the help of a guide, you can even hang upside down on some of the zip lines.
After the last zip-line, and you dunk in the river, you take a mule or horse to ride back up the mountain to the base camp, restaurant, and pool.  Slow-paced and easy for those who are not experienced on horseback.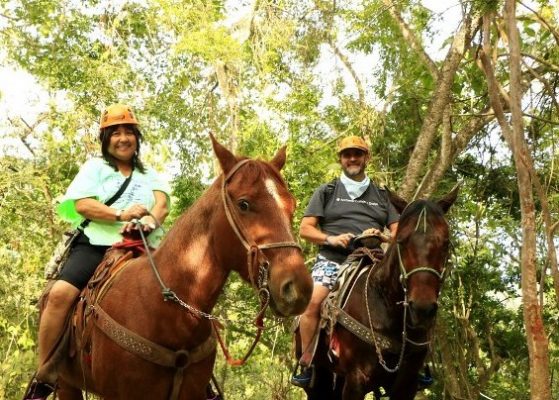 We like this tour because it's close to the city and it only takes about 30 minutes to get up into the jungle canopy ! Here is their website
Atv Tour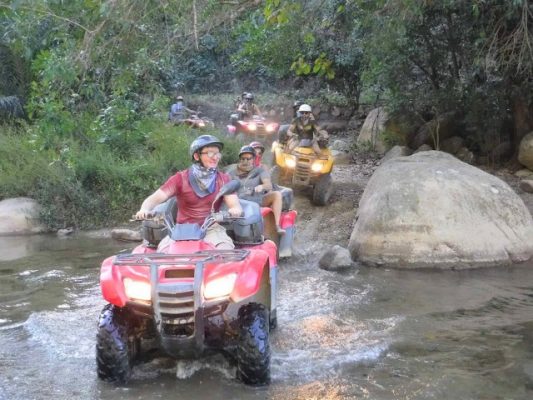 Estigo Tours offers another great way to explore the jungle and back trails of the Sierra Madres on an ATV (All Terrain Vehicle). The Sierra Madre Mountain tour is 4 hours long. You leave the city,  riding along the malecon, and then head up into the mountains behind Vallarta along the Cuale River. The dirt road goes for miles climbing further into the Sierras. Thirty percent of the journey is paved, the rest is dirt road and off road.  These powerful Atvs are a lot of fun to drive! The views and scenery up in the mountains are spectacular. The tour stops for a snack at a little restaurant on the river. Estigo has lots of different jungle tours. Here is their website
Horseback Tour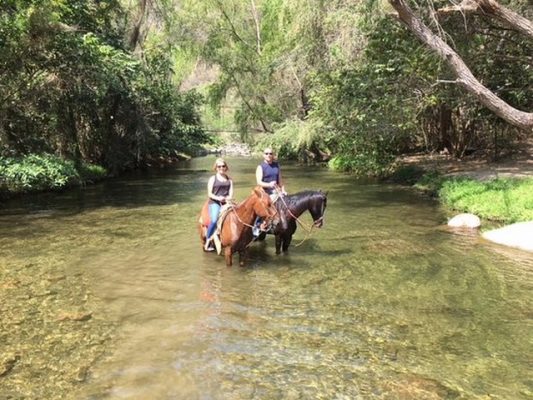 Rancho el Charro offers guided horseback rides up the Pitillal River. They have calm gentle horses, and the trail is easy for kids and beginners. The scenery upriver is breathtaking. The ranch is located in Playa Grande, a cute little pueblo just a few miles inland from the cruise ship port and a world away from the tourist zone. Pamela, the owner, can arrange transport out to the Ranch.  Here is their website
Mountain Biking Tour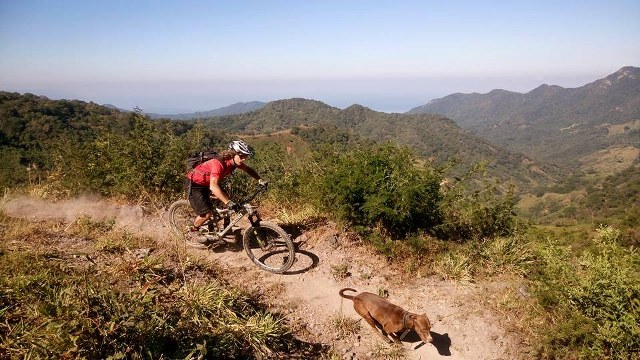 EcoRide Mex offers a wide variety of rides for the mountain biking enthusiast, as well as hikes for the equally outdoorsy! The bike rides go up the Cuale River into the Sierra Madre Mountains just behind the city. You need to be in pretty good shape for the uphill trek. Eco Ride has fourteen years of guiding folks on these trails. Experienced guide and amazing views throughout the ride. Here's their website
Hiking Tours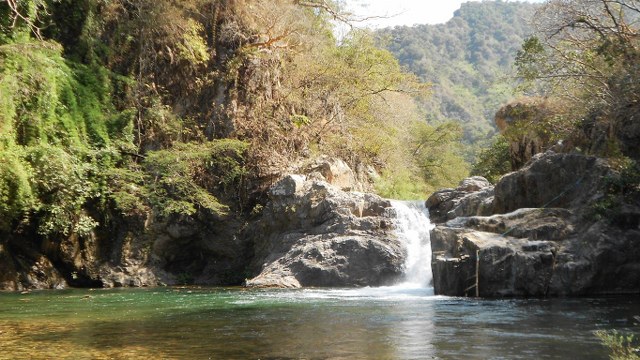 Eco Ride also offers hiking tours into the jungle. You can hike south along the coast to Colomitos Beach, or take a more rigorous trek up into the Sierras to the waterfall called el Salto. Both hikes require you to be physically fit, and you will need good shoes for climbing loose material and steep trails. Here is their link to hiking tours.
Birding Tour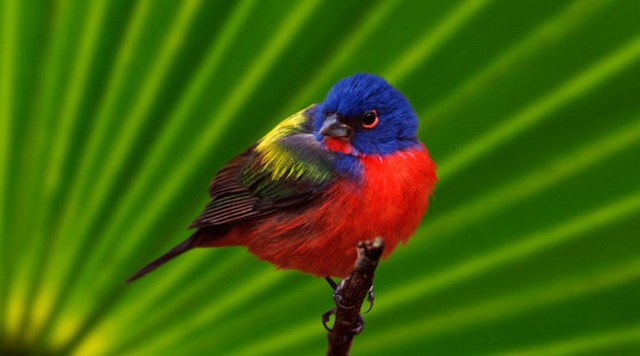 Vallarta is a perfect location for birding. You can see so many varieties of birds, here on the bay, around the lagoons, and up into the woodlands of the Sierras. Eco Tours offers five different birding tours in several locations around the bay. They have tours out to the farmlands and River Ameca or up into the forests of the Sierra Madre Mountains. Most tours are 4 hours in duration.  They offer longer expeditions up to San Blas, Nayarit as well. Here is their website
Wildlife Connection also offers birding tours guided by local naturalists and biologists. Here's their website
City Tours
Walking Tour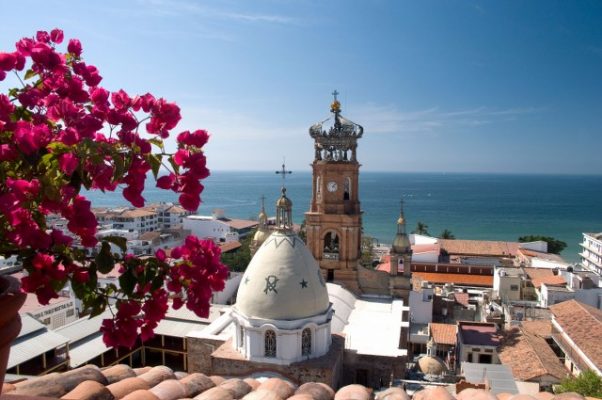 A free two hour walking tour, sponsored by the municipal government tourist office and guided by licensed federal guides. The tour highlights the malecon, the church and main square, and old town. This walking tour is a delightful introduction to the city of Puerto Vallarta, and her rich history and culture.
Bring water and a pair of sturdy shoes for the cobble stoned streets. Tours meet in the municipal building , just below the main church, by the tourist office at 9 am and 12 noon on Tuesdays, Wednesdays, and Saturdays.  No reservations required. Here is their phone number. 322 222 0923
Bike and Bites Tour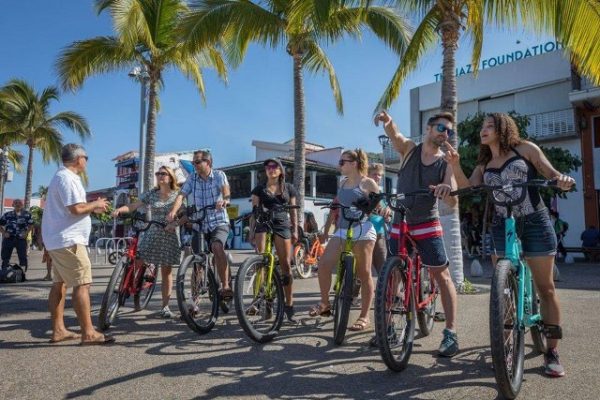 Vallarta Food Tours offers this 3 hour guided bike tour that is excellent for the first day of your trip as it will orient you to the city, introduce you to regional cuisine, and take you on a picturesque bike ride along the boardwalk (the Malecón), through the plaza in Old Town, past the Guadalupe Church, and more!
Culinary highlights on this tour include barbacoa tacos, carnitas, asada, sopes, traditional agua fresca, Mexican ice cream, and local beer on the beach as our last stop. Here is the link to our bites and bikes tour.
City Tour-Tequila Tour

This six hour tour is great for first time visitors to Vallarta. It will show you the highlights of the city, including the malecon, the church and main square,  and the Romantic Zone. They also take you south, down the coast to view Los Arcos Marine Park, Mismaloya Beach, and on to a Tequila Distillery.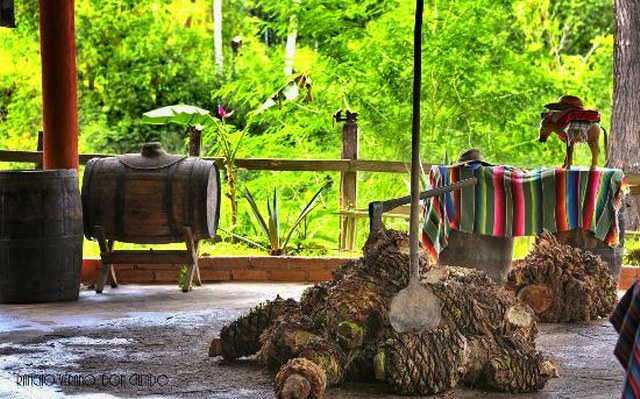 You tour the distillery, learn how they make Tequila, and taste the different kinds of tequilas. You get a little bit of everything in this tour, the city, the south coast, and tequila tasting. Here is their website.
Home Tour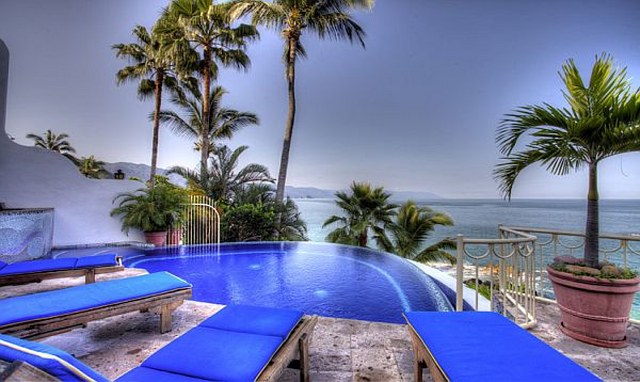 On Tuesdays and Wednesdays, from December through March, the International Friendship Club offers a home tour of four spectacular residences here on the Bay. The tour raises money for various charitable causes. It's a great tour for people who enjoy architecture and interior design and so fun to see these fabulous homes. The homes change, depending on the month. Tour starts at the Sea Monkey restaurant on the malecon in Old Town at 10:30 am. More info is here on their website
Food Tour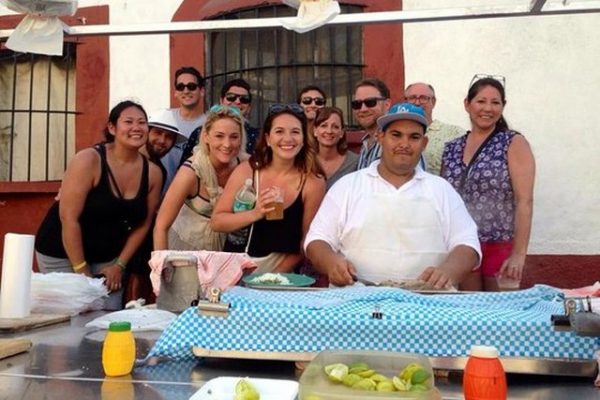 If you have never taken a food tour before, you must try it! They are so much fun!
Most of our food tours are walking tours, with local foodie guides. The tours are around 3.5 hours in duration and include 7 or 8 tasting venues. The groups are small and you meet people from all over the world. A great way to make new friends and sample the very best of Puerto Vallarta's authentic Mexican Food.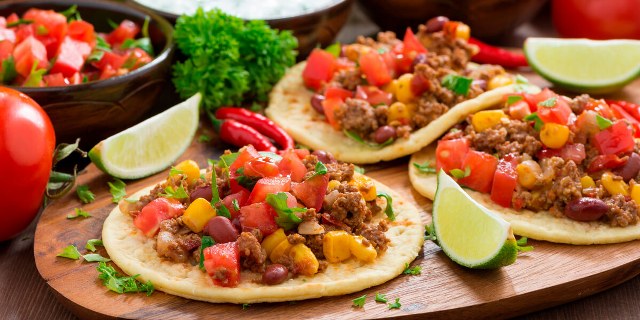 Check out all our food tours here
Tours for Cruise Ship Passengers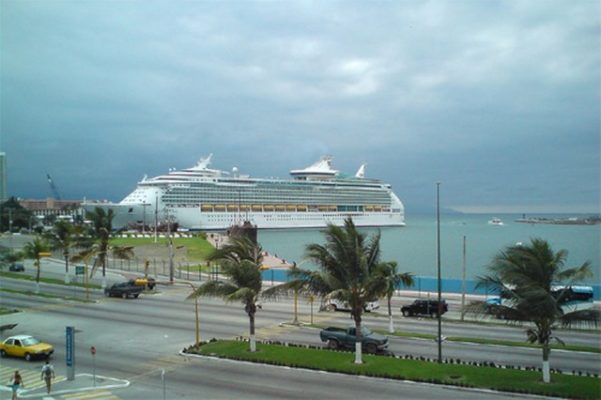 All the tour companies recommended here in this post have specially designed tours for cruise ship passengers, with departures to meet your scheduled arrival. Don't hesitate to reach out and ask the tour company which tour is best suited for your arrival and departure times. 

Our Taste of Pitillal Tour  is a natural fit with cruisers as it's just one mile inland from the cruise ship port and a five minute taxi ride.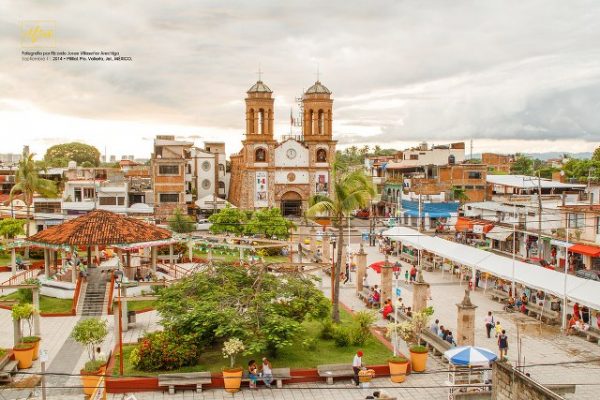 Pitillal is our most authentic tour for location. It's where the working class people of Vallarta live and it is typical of any small town in Mexico. With the plaza, and church and small shops around the park. It's charming, and the food on tour is authentic, amazing, and unforgettable. Here's the link to our Pitillal Tour
Our original downtown tour also works well for cruisers and is our most popular tour. It's about a 25 minute taxi ride south from the cruise ship port into Old Town.
Also Cruise Ship passengers can walk to the Estuary Tour where the Crocodiles live. You don't even need a cab. It's easy to walk there, cross the main Boulevard to the Galerias Shopping Center, and head north. The entrance to the Estero Tour is just beyond the shopping center. Here's the link to the Estuary Tour.
EcoTours has a special page for cruisers ! They have water and land excursions available. Here's their cruiser's link
So much to see and do here in Puerto Vallarta!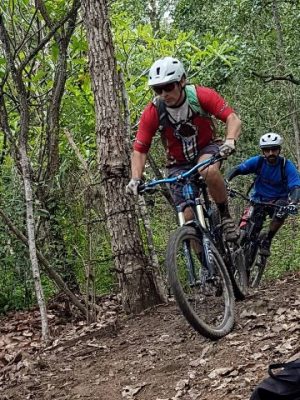 Until next time, we'll see you out there on tour!