The Day of the Dead is a festive time for remembering and celebrating our loved ones who have predeceased us. The tradition originates from Mexico and falls on the first two days of November (All Saints Day and All Souls Day). In Mexico, we buy sugar skulls to ornament our festive tables and altars. Mexican candy and sweets are also enjoyed during the celebration.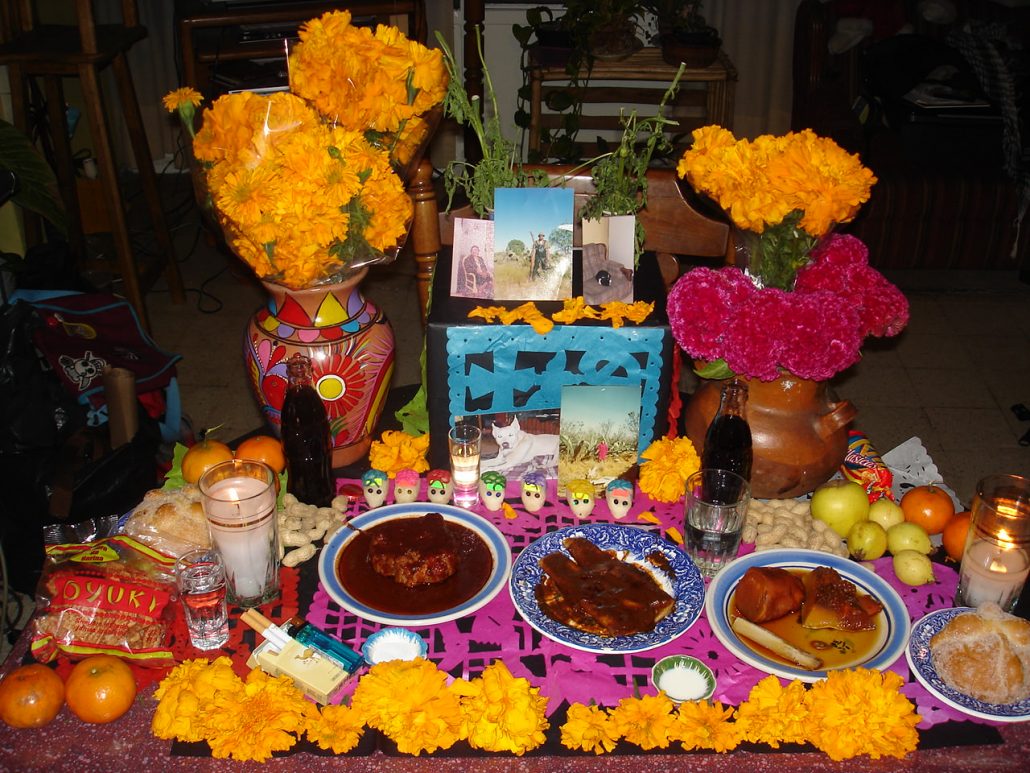 In preparation for this festival, Mexican families make altars in their homes to honor the deceased by preparing their favorite foods and placing them as offerings on the altar. The deceased favorite foods might typically be tamales, pork in adobo sauce, chicken in mole, or roasted squash. Mexicans say that the aromas of the offered foods beckon the spirits to return.

Day of the Dead Altars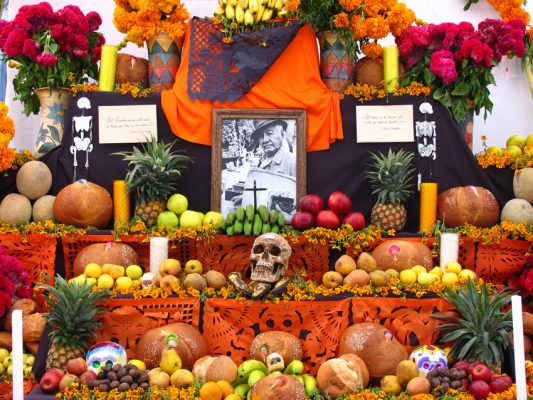 Day of the Dead altars are also built in the town squares and are adorned with candles, incense, flowers, cut paper, fruit, nuts, squash, sugar skulls, skeletons, and pan de muerto (bread of the dead).

Pan de Muerto-Bread of the Dead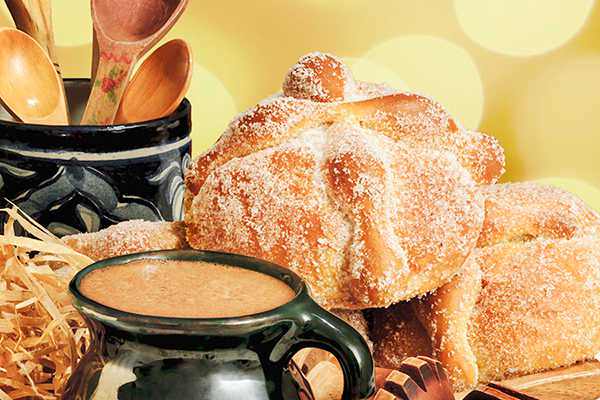 Pan de muerto is a round sweet bread often flavored with anise or citrus. It's decorated on top with shapes of dough to look like human bones and sprinkled with sugar or sesame seeds. The bread symbolizes the deceased and is placed prominently on the altar. During the festival, the pan de muerto is traditionally served with hot chocolate.

Sugar Skulls and Chocolate Skulls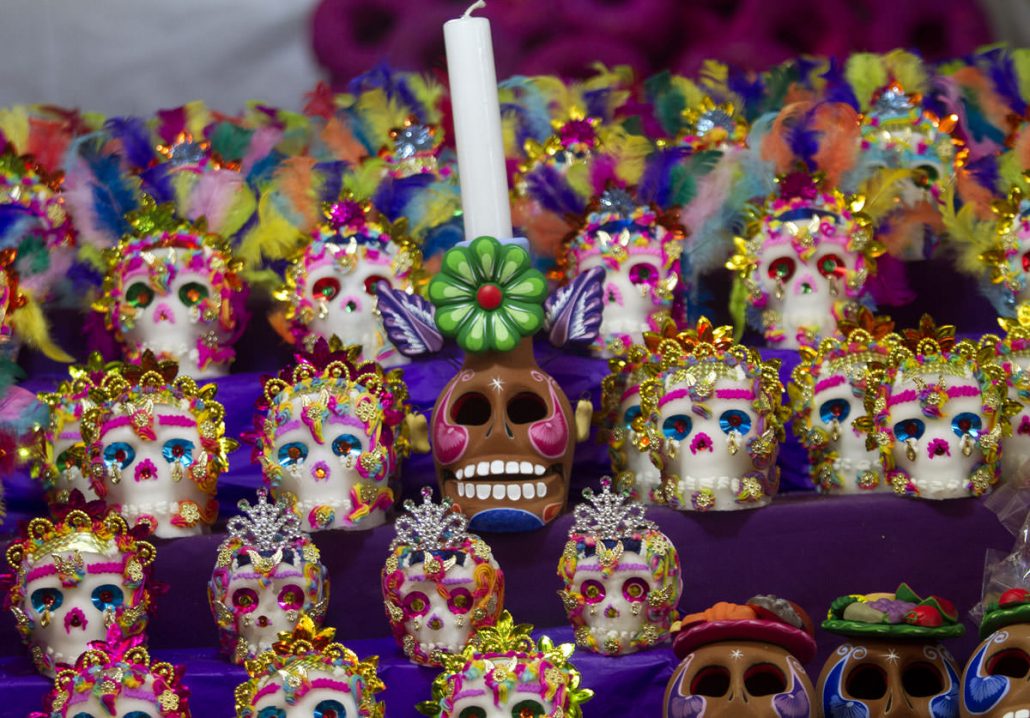 Sugar skulls, placed on the altars, are usually not eaten, but the chocolate skulls look very tempting. The skulls are usually decorated to be cheerful because this is a day for celebration-not sadness.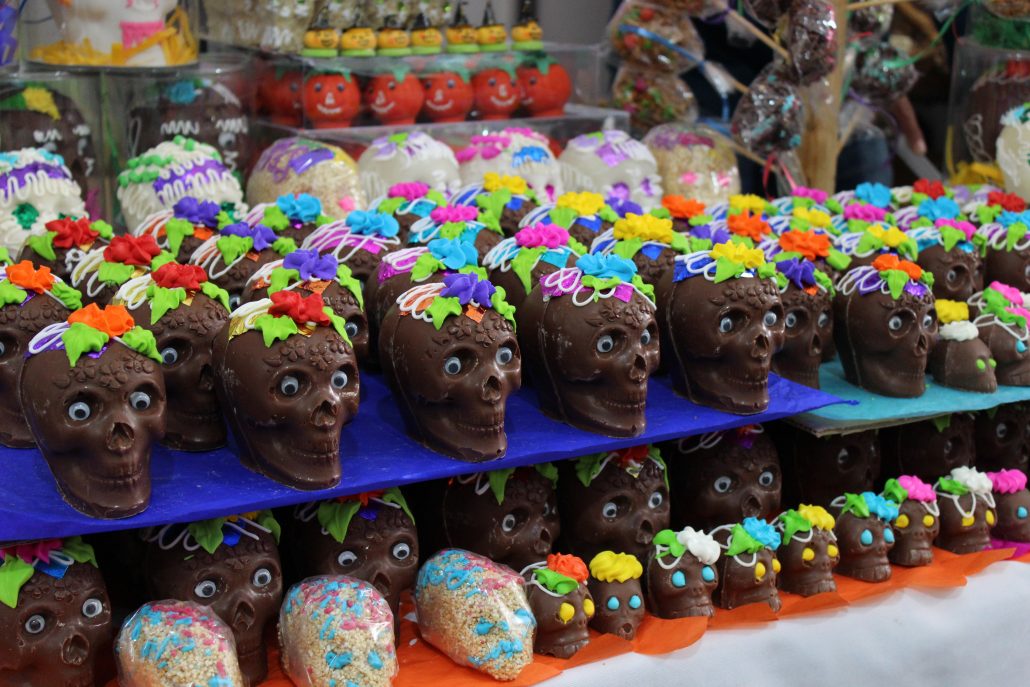 You can find sugar skulls and chocolate skulls in the dulcerias of Mexico. No trip to Mexico is complete until you have visited a Mexican dulceria. (sweet shop). The dulcerias are great fun to visit because you can taste samples before you buy.

Exploring Mexico's Dulcerias
Coconut and Candied Pecans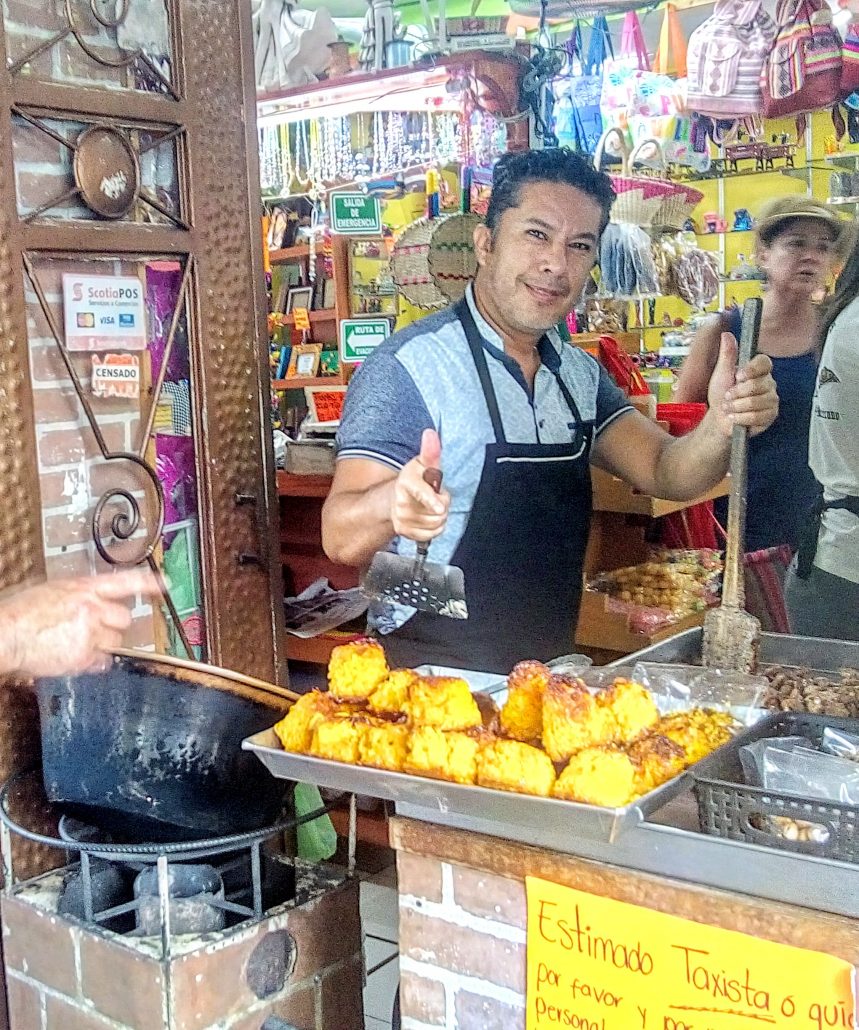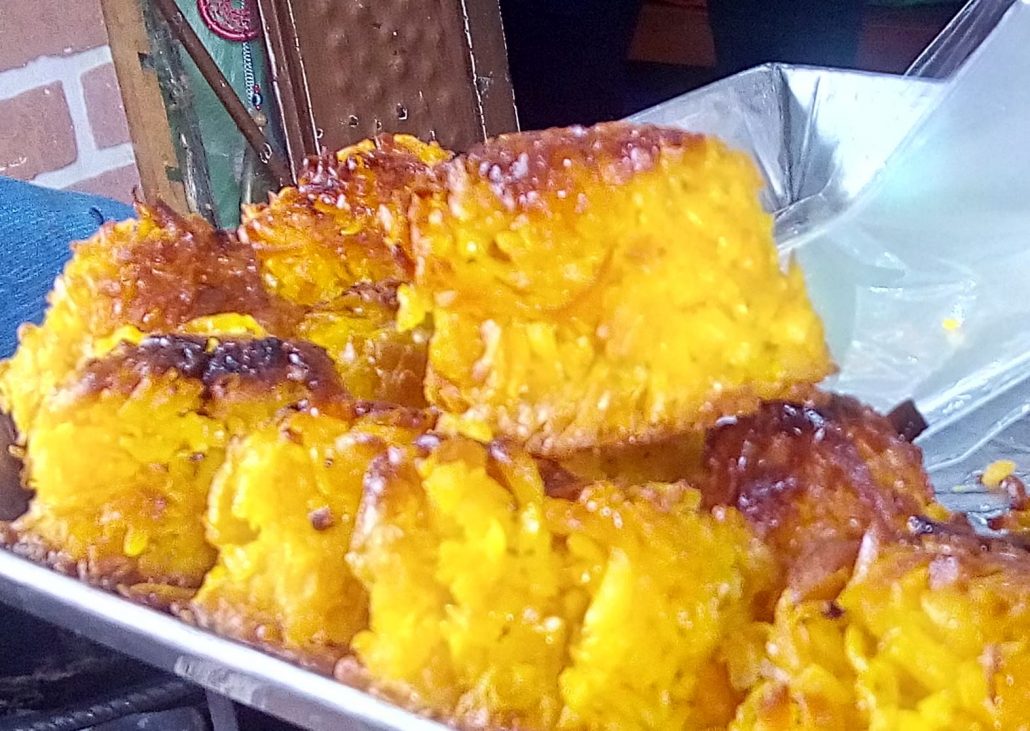 Roasted cocadas are made with coconut, honey and a touch of vanilla. They are sweet, sticky, chewy, and wildly addictive!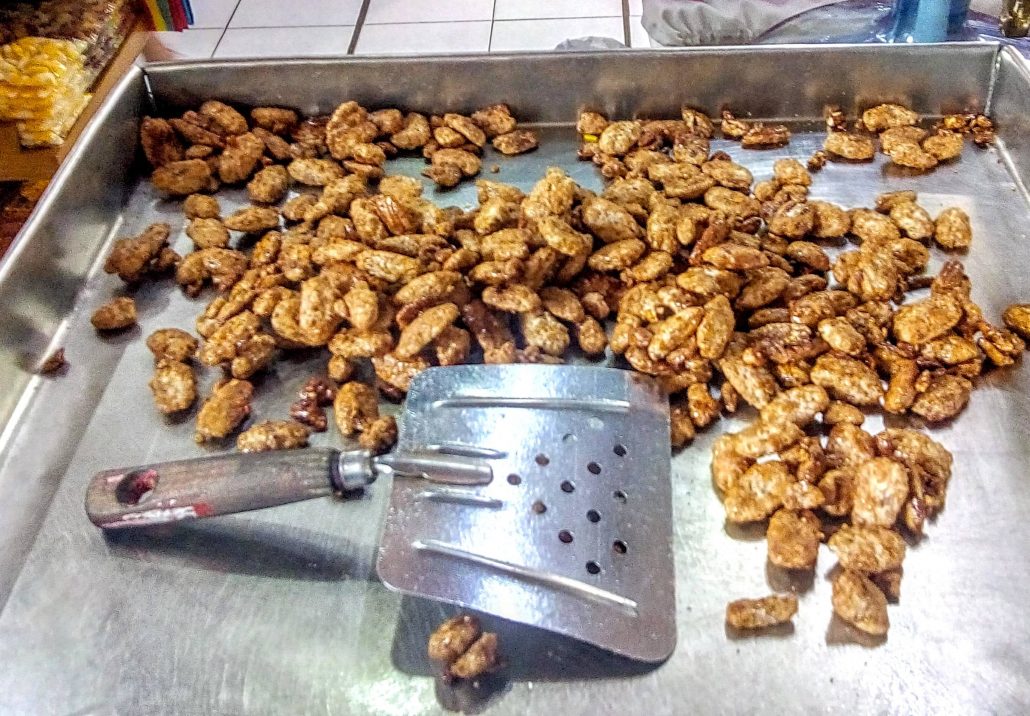 Caramelized nuts, made on site, in a big copper kettle, over an open flame, are another specialty in the dulcerias of Mexico. Here, candied pecans are just out of the kettle and still hot.

Candied Squash and Dried Fruits
In the Dulcerias you will find a colorful assortment of dried fruits tossed in sugar or tossed in chile powder. Candied squash is another traditional sweet served during the Day of the Dead celebrations.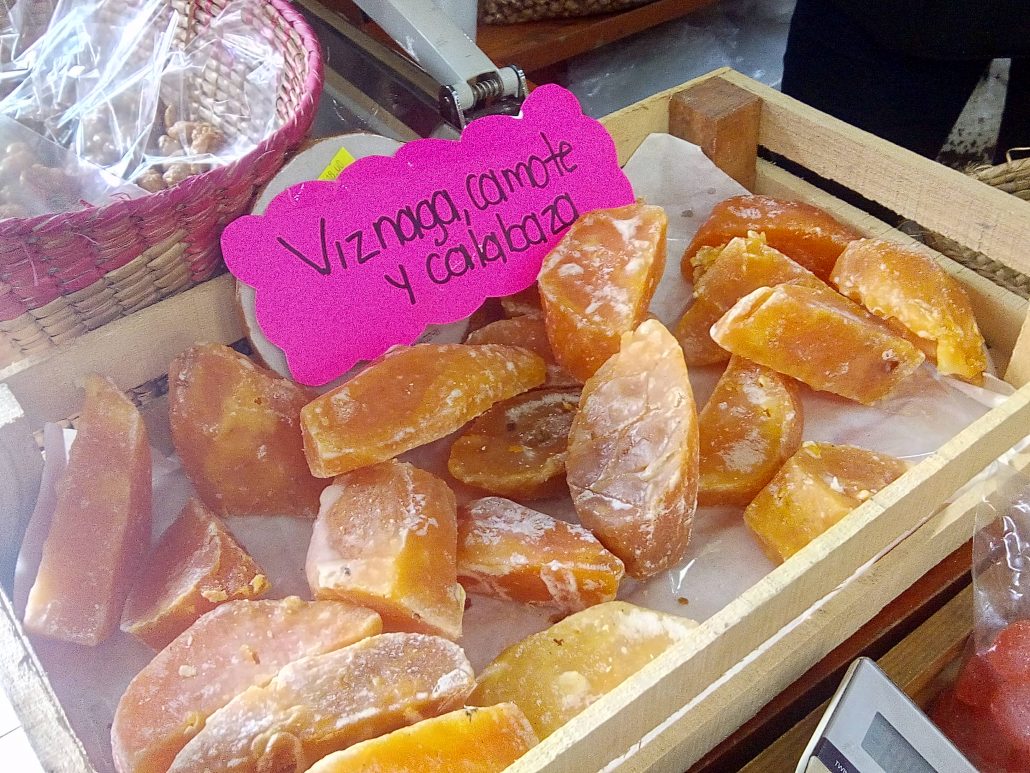 Squash and Yams, baked with unrefined sugar cane, are sold by weight.

Sweet Liqueurs and Vanilla Extract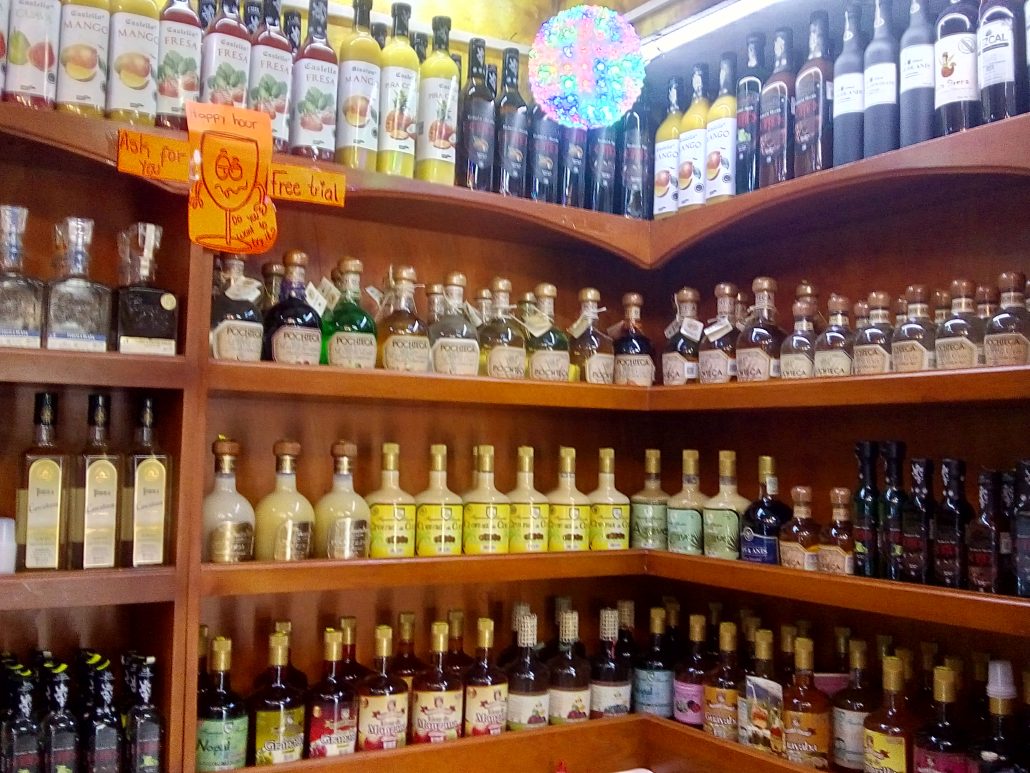 Many dulcerias stock vanilla extract and specialty fruit liqueurs. These make great gift items. For more shopping ideas in Mexico check out our top 5 list for food gifts to buy in Mexico.
While you explore all the fun things to do in Puerto Vallarta, wander into a dulceria for a sweet culinary experience. Here are two dulcerias in Puerto Vallarta we can highly recommend.
In El Centro, Dulceria Leal, Calle Agustine Rodrigues #307,Puerto Vallarta,
In Old Town, Casa del Dulce, Calle Basilio Badillo #300, Puerto Vallarta

Enjoy Our Festivals For The Day of the Dead!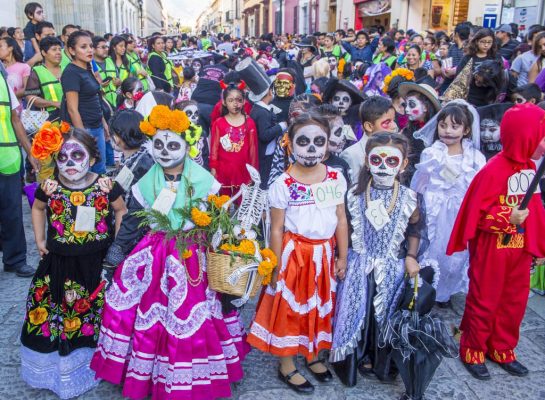 If you are visiting Puerto Vallarta, and would like to learn more about Traditional Mexican Foods and Mexican Culture, consider taking one of our Vallarta food tours.
If you are planning a visit to San Miguel de Allende, consider taking one of our Taste of San Miguel food tours .
Until next time, we hope to see you out there on tour!