Even if you eat tacos on a regular basis your first authentic Mexican taco will be a whole new experience. Don't be intimidated because learning how to eat like a local is part of the fun of travel! Here's what you need to know to eat your taco like a pro, both at street food stands and in sit down restaurants.
The Tortilla
First and foremost, don't expect a flour tortilla—and don't expect the corn tortillas to taste anything like the store-bought variety. Many restaurants make their tortillas from scratch or purchase from a local tortilleria. Tortillas will taste a bit different from one restaurant to the next as each chef has their own recipe. Tortillas will be so small that you will need between 3 to 5 tacos depending on your appetite. To ensure that your toppings don't leak through many restaurants and taco stands will double up their tortillas.
The Filling
Because the tortillas are small you will only get a small amount of fillings per taco. Most restaurants will fill only with meat, then you will top yourself with onion, cilantro, and freshly squeezed lime. Don't expect lettuce, tomato, sour cream, or cheese as these are not authentic Mexican toppings. Here's a closer look at the different taco fillings.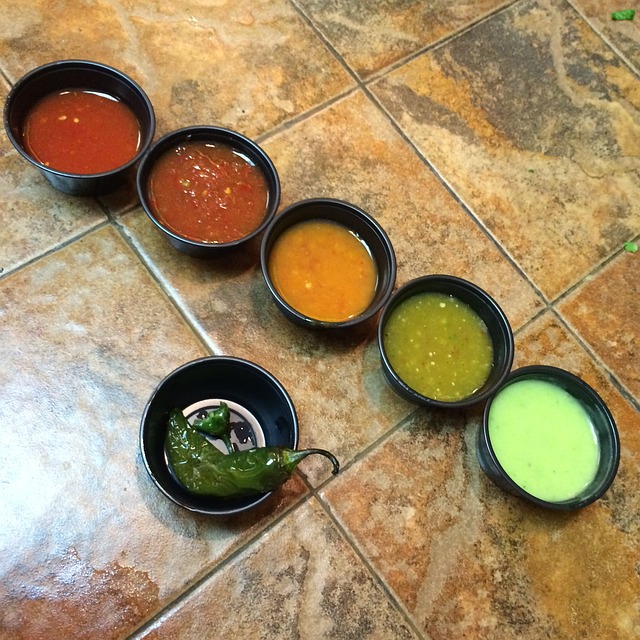 The Salsa
Each restaurant will have a selection of house salsas which often includes a red salsa roja made from roasted peppers, a green salsa verde made from tomatillos, and maybe a signature salsa or two. There may be a pico de gallo, a thin avocado sauce (that's not guacamole), pickled onions, and maybe even a chipotle mayo. How spicy each sauce is will vary from one restaurant to the next, and since it's made fresh the level of heat will vary depending on how spicy the pepper and tomatillos are to begin with. Looks can be deceiving so be sure to spoon a little on your plate to taste before you fully commit. You are sure to find a few bottled hot sauces too—with Salsa Huichol being a favorite.

No Beans And Rice
The occasional taco has a thin layer of whole or refried beans, but don't expect beans and rice as an automatic side. If you are eating at a sit down restaurant, maybe. A far more common side dish is fresh roasted green onions with the stalk and bulb and jalapenos—which you will have to order separately.
Why Your Plate Is Covered In Plastic?
If you are dining at a street taco stand don't be surprised if your plate is covered in a plastic bag, similar to what you would put your produce in at the grocery store. The reason is simple, most street taco stands don't have a sink to wash their plates so the plastic keeps them clean and hygienic.
Authentic Mexican tacos will look and taste different than they do at home but in a good way! With so many taco stands and restaurants to choose from in Puerto Vallarta taking a guided food tour will introduce you to the best tacos our city has to offer. While you can find tacos all day long, the best tacos are only sold after 5 or 6 in the evening—making our The Street Taco Tour a must for taco lovers!