Día de los Muertos is an Aztec tradition and festival celebrated throughout Mexico. Here's what you need to know if you will be in Puerto Vallarta during Day of the Dead.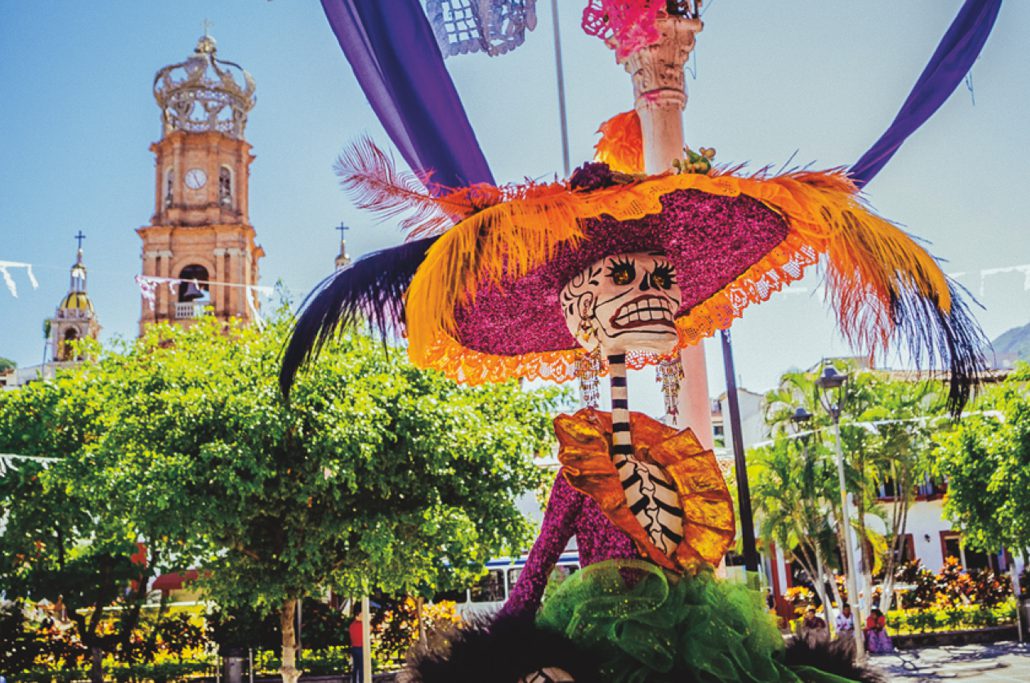 What Is Day Of The Dead?
Día de los Muertos is actually 3 days, October 31 to November 2. During these days alters are built to honor loved ones who have passed away. Their favorite foods are cooked and their headstone is cleaned and decorated. There are parties, processions, and community festivals. Most importantly, it is believed that the deceased awake from their eternal resting place and communicate with their loved ones.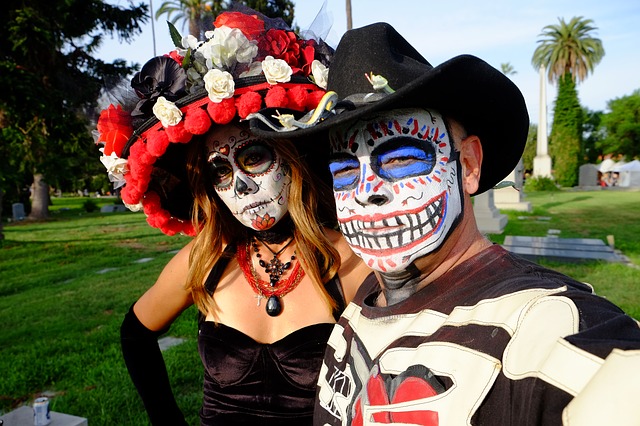 No Need To Be Scared Of These Skeletons
In many countries, skeletons are used for fear and fright, but not here in Mexico. Expect to see colorful and elaborate artwork featuring skulls and skeletons—which you can find in art and gift shops year-round. This includes Catrina and Catrine dolls, oversized puppets and paper mache figures, which are global collectibles. As a holiday of honor, these decorative skeleton dolls are dressed in formal dresses and suits.
If you will be in Vallarta on November 2nd you can walk the Malecon to find artists who will paint your face into a beautiful skeleton. This is also the perfect time to view the giant catrinas along the boardwalk.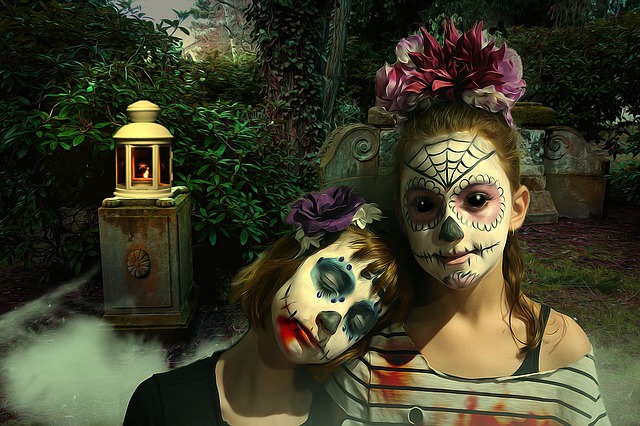 What About Halloween?
Halloween is celebrated in Mexico, but not across the board. If you are out and about on October 31, you might find a few kids dressed in costumes on the Malecon trick or treating. You might find pumpkins in a grocery store, but carving pumpkins isn't much of a tradition in Mexico. With the Día de los Muertos festivities missing out on Halloween is really a non-issue.
As with most Mexican holidays, one day is never enough. If you will be here during the Day of the Dead take advantage of the opportunity to partake in one of the biggest celebrations of the year.