Are you planning a visit to Puerto Vallarta and wondering where to find the best bars? Here is our locals' guide to the best bars in Puerto Vallarta and our recommendations for their specialty cocktails.

Best Beach Bar- El Solar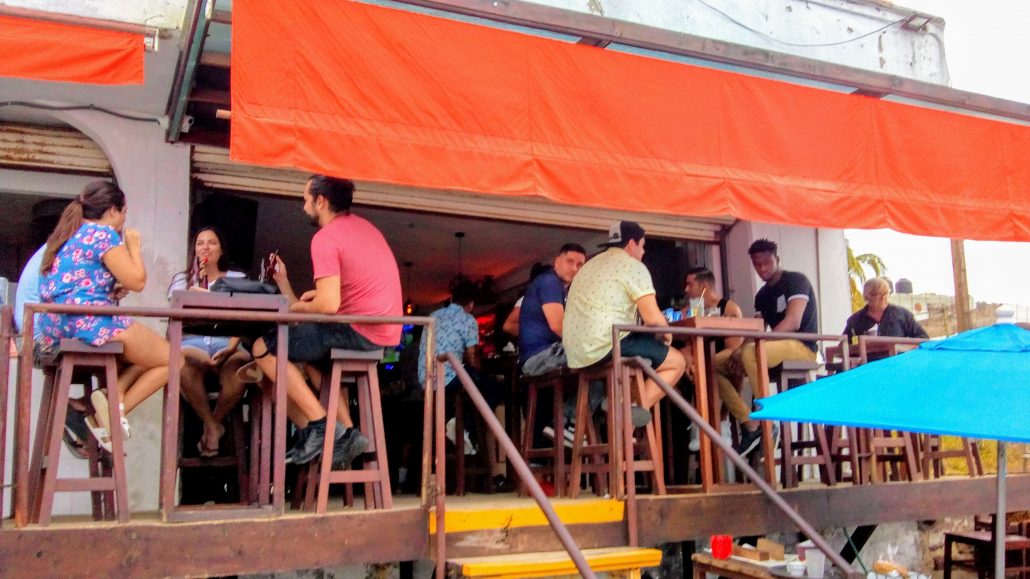 The Bar Solar, and its restaurant, the Barracuda, sit side-by-side on Camerones Beach in downtown Puerto Vallarta. El Solar has a wonderful dive bar ambiance inside. Next door, the barracuda is more gentrified. Both rooms are open air, with a festive crowd and more tables out on the sand. It's a fun and breezy vibe with panoramic views of the beach and bay.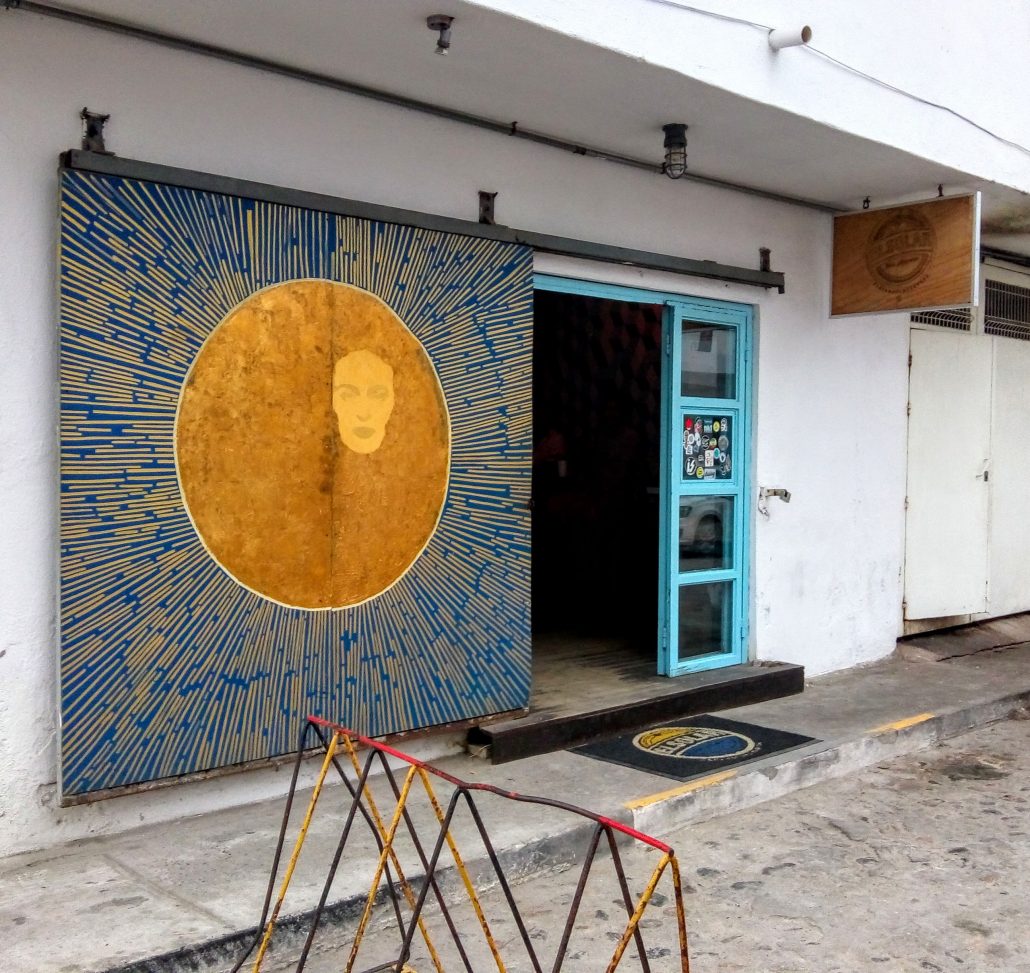 The street-side entry to the beach bar El Solar on Calle Paraguay 1290, El Centro, Puerto Vallarta. Solar has a nice music-dance scene on the beach in the afternoons and evenings. Open Noon till 11:00 pm. Weekends Noon till 3:00 am.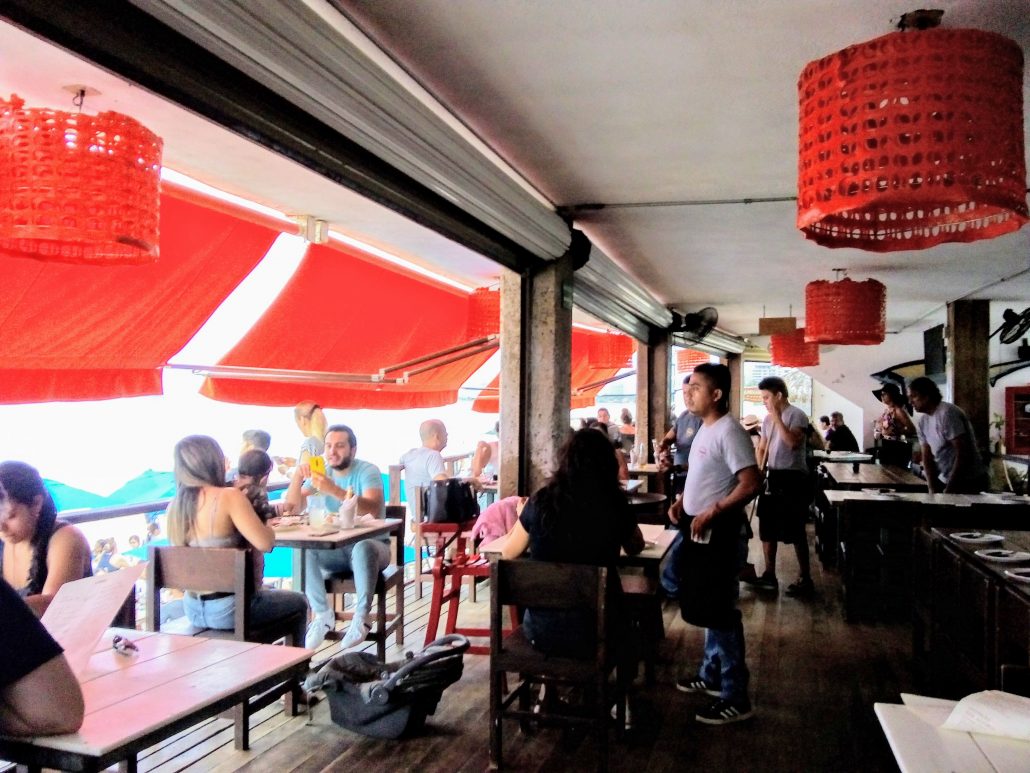 The Barracuda has great seafood, killer sunsets, and amazing craft cocktails. Barracuda Restaurant now has three locations on the Bay of Banderas. Puerto Vallarta, Nuevo Vallarta, and Punta Mita. more info
From the bar, we recommend the cucumber jalapeno cocktail with tequila.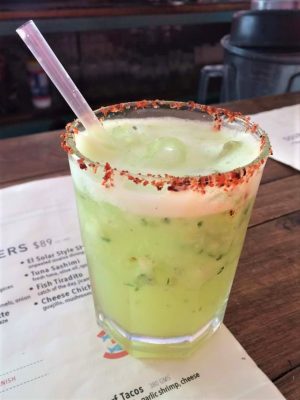 Best Mixology Bar – La Playa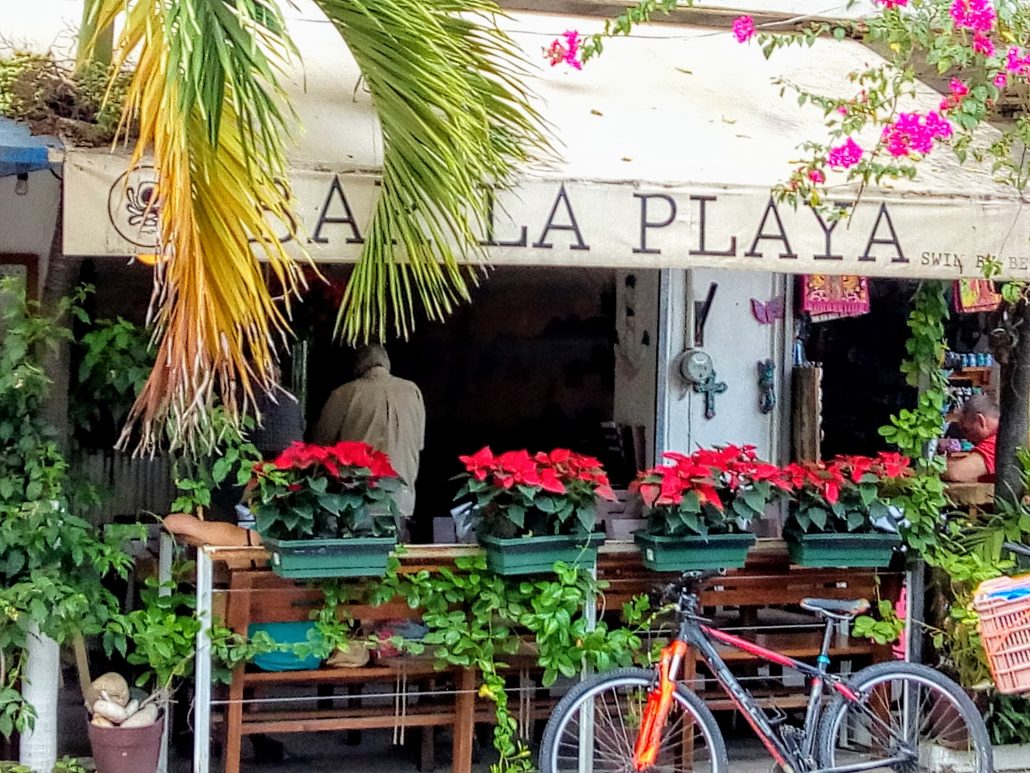 Small intimate bar, with just a few bar stools inside and a couple of sidewalk tables. Bordering on the north side of Cardenas Park, in Old Town, Bar La Playa has a relaxed casual vibe with a friendly mix of locals and tourists.
Owner Alex is the genius inventor-mixologist behind the bar, combining the freshest ingredients of local fruits and herbs with the finest distilled spirits. Their specialty cocktails, neat, blended, shaken, or stirred, are exquisite blends of flavors and colors.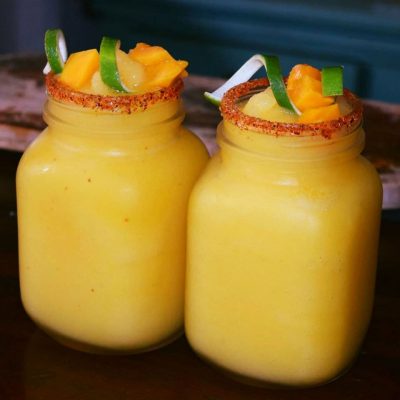 Above are the mango margaritas. Or, for an afternoon treat, try the espress yourself.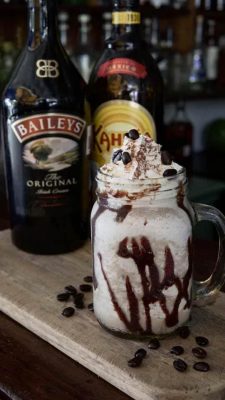 Made with freshly ground espresso with coconut cream, Malibu coconut rum, Havana 3 rum, Baileys, Kahlua, and creamy vanilla ice cream. A taste of heavenly bliss! Located in Old Town, on Cardenas Park, at Lazaro Cardenas 179A , Puerto Vallarta. Opens every day at 3 p.m. More info

Best Martini Bar – Twisted Palms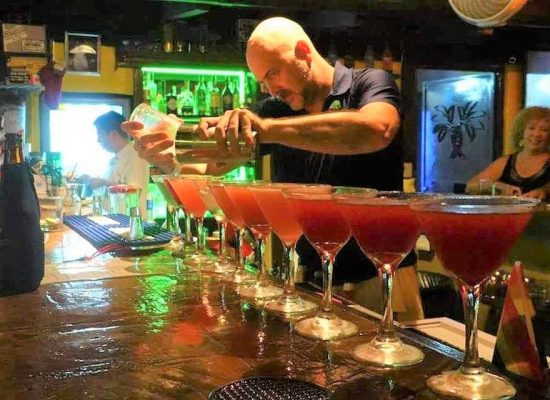 Al makes a mean martini, with over a dozen variations and flavors to choose from. On Monday nights, the Twisted Palms has "martini madness night", with martinis on promotion for 65 pesos.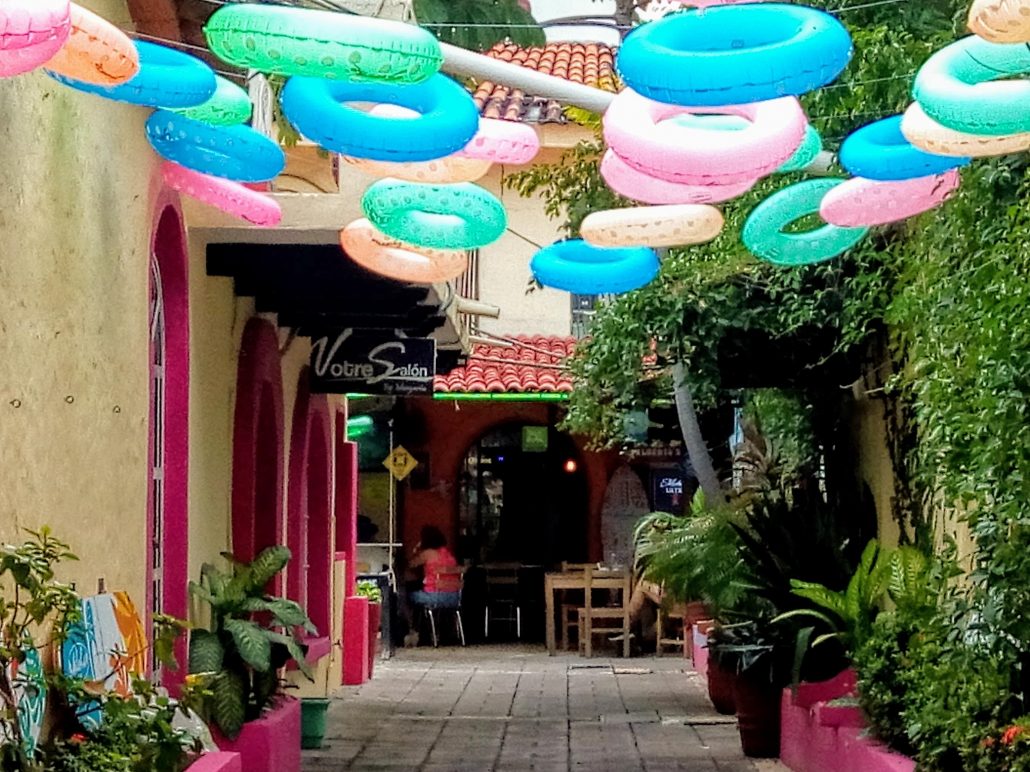 Twisted Palms is a hidden little gem, set back from the street in Old Town. An expat hangout, upstairs in the tree-tops, with a friendly vibe. It's a great place to meet people. Al, the owner, is from VanCouver B.C. He's been open for 11 years now and has a loyal following of expats and snow birds who return every winter to Vallarta.
Twisted Palms offers a tempting menu of other specialty cocktails, carefully crafted little works of art. I loved the black widow, made with muddled black berry, basil, lime, agave nectar and tequila.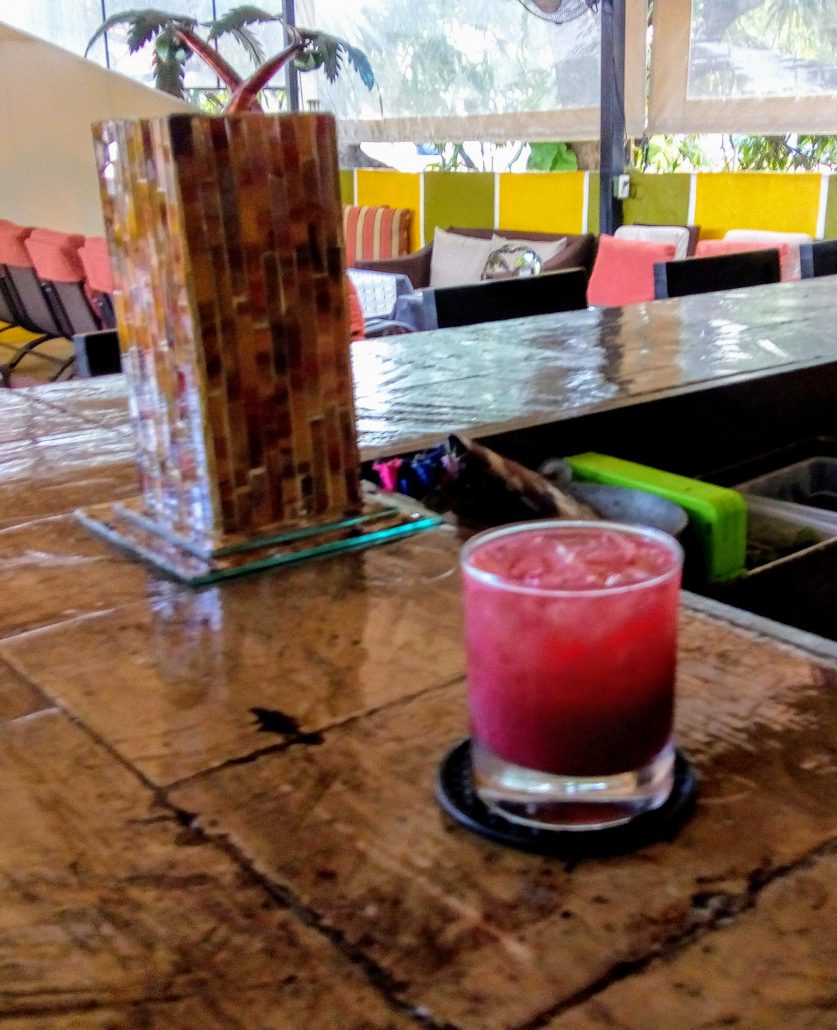 Open from 4 pm till Midnight. Closed on Wednesdays. Located at Vallarta Ave, # 228-18, Old Town (upstairs in Plaza Romy) More info

Best Garden Bar – Babel Bar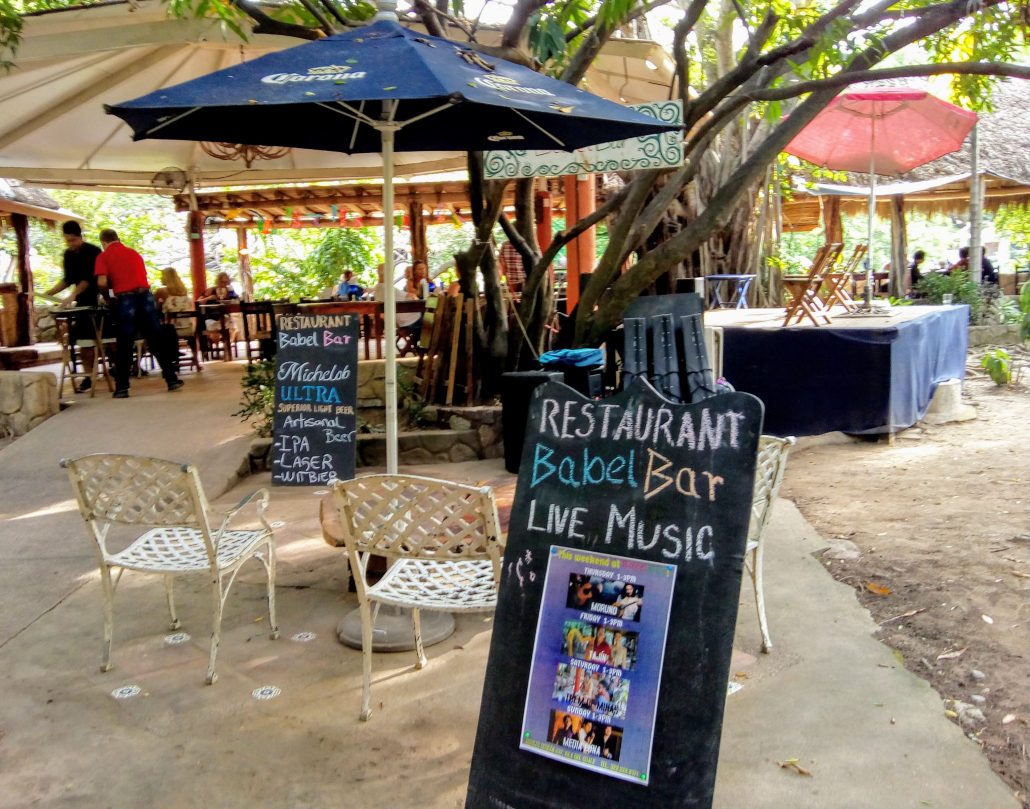 In the heart of Downtown Puerto Vallarta, the Cuale River Flows through Old Town. In the middle of the river is an island-a green space- preserved as a public park and cultural center. Mango Trees, Gum Trees, Palms, Bamboo and flowering shrubs grow throughout the island. Green parrots and yellow winged caciques chatter in the canopy above as you walk through the jungle gardens. There is a museum, and flea market, and cultural center for studying music and art. And there is the gorgeous Cuale River running along side the island. Iguanas and Snowy Egrets live along the river. It's a garden paradise. And in that garden, lies the Babel Bar.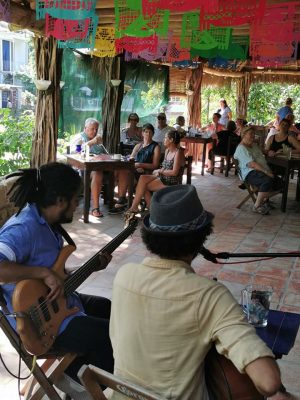 A shady open palapa with good food, cocktails, cold beers and a sweet music scene in the afternoons from 1 pm to 3 pm. A lot of talented local musicians sit in here. A magical venue, in a jungle garden setting, in the heart of old town. For this venue, we recommend a shot of mezcal. (400 Conejos from Oaxaca).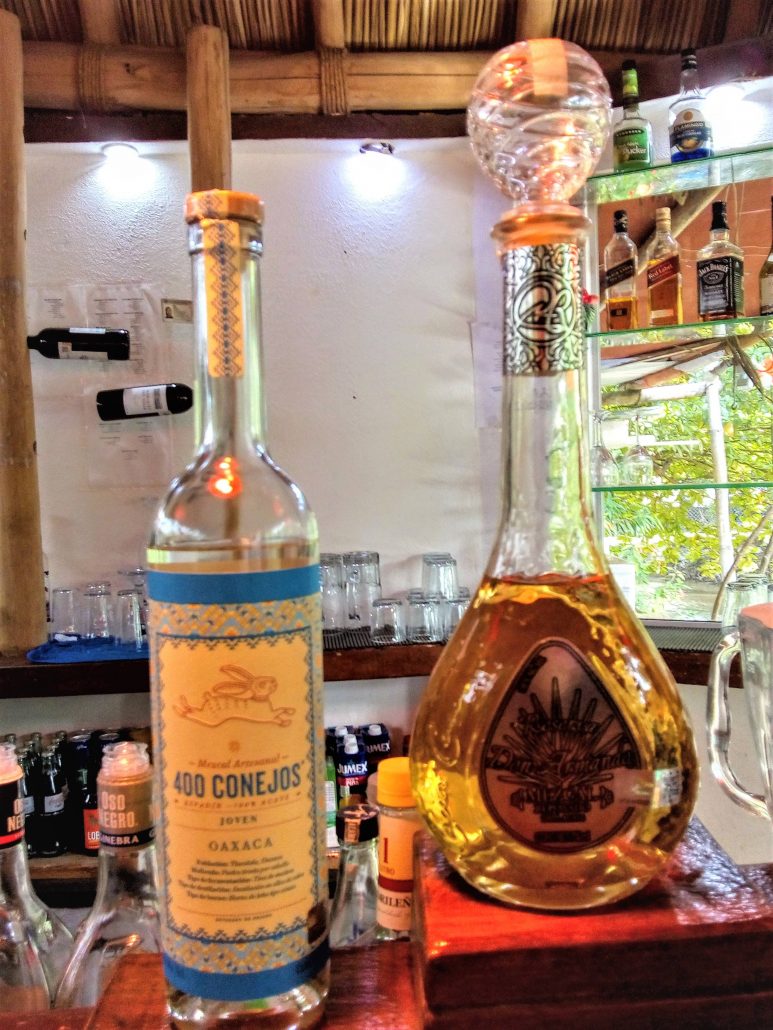 Mezcal, is tequila's smokey interesting cousin. Both are distilled agaves. In Mexico, shots of tequila are served with wedges of lime. Shots of mezcal are traditionally served with wedges of orange. If you don't want to try a shot, then order the traditional margarita. They are hand-crafted with pure ingredients.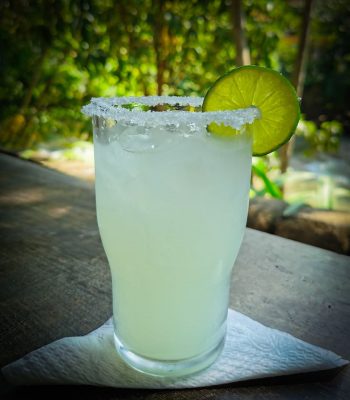 Interested in who invented the margarita? Learn more in our previous blog. Babel Bar is open everyday from 9 am to 9 pm. more info
Best Mojitos Bar – Joe Jacks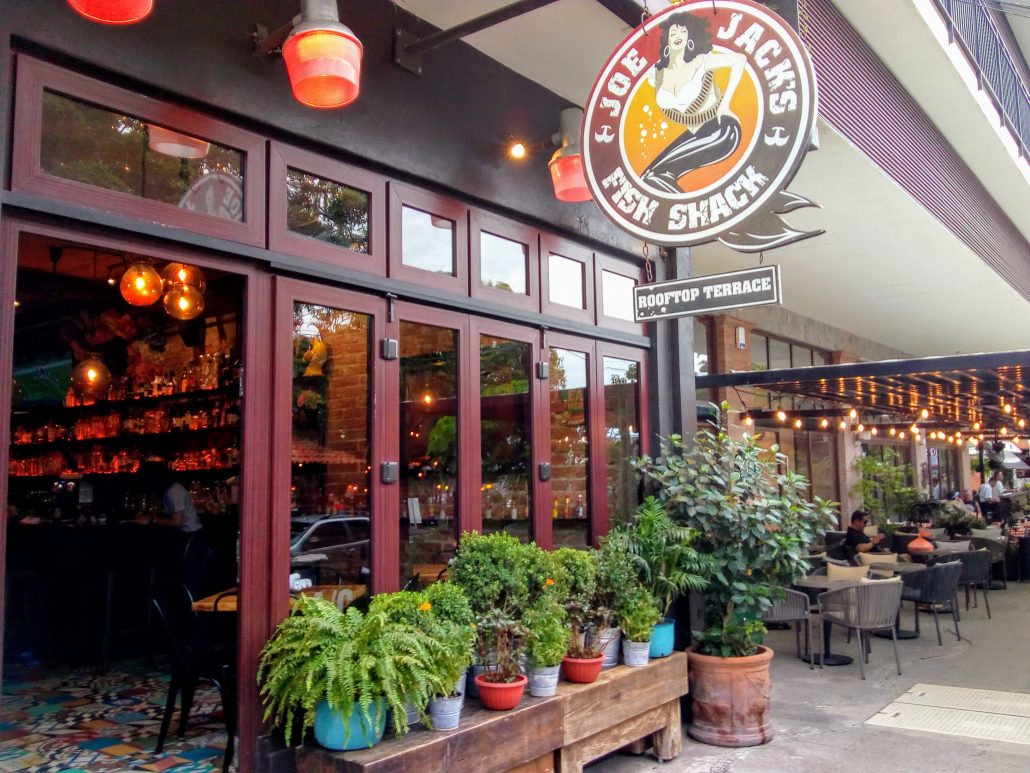 Joe Jack's is a great seafood restaurant, with a small inviting bar, and an impressive array of craft cocktails. They offer mojitos on promotion, two for one, made of fresh fruits in season like mango, passion fruit, or the traditional lime. The fruit is mixed with a GENEROUS pour of rum and crushed ice and fresh mint. We love the upstairs terrace for sipping mojitos al fresco.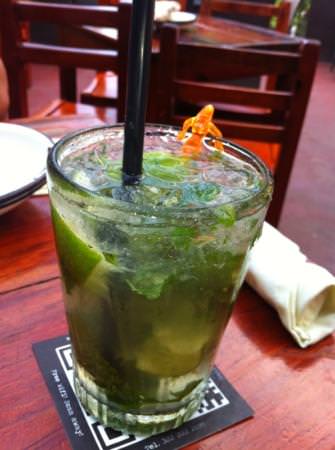 Open every day, 11 am to 11 pm . Located in Old Town at Calle Basilio Badillo # 212, Puerto Vallarta. More info
Best Craft Cocktail Lounge-El Colibri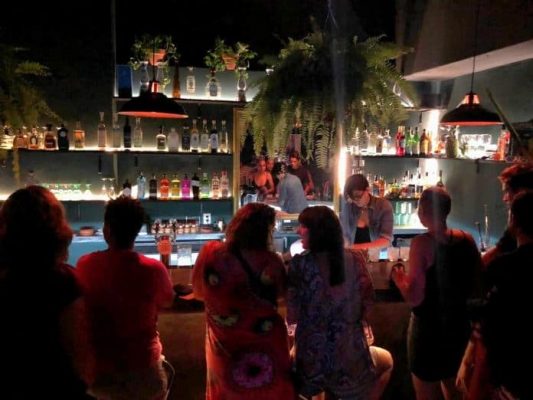 A beautiful speakeasy lounge, with a contemporary vibe, in a gorgeous hidden garden setting. Newly opened and very cool. A small fashion show one night, some live music the next. Wonderful, locally sourced, hand crafted cocktails. A small intimate room, where the music plays softly and conversations abound. A fun music and dance scene on weekends.
For you bourbon drinkers out there, we recommend the Puerto Old Fashioned.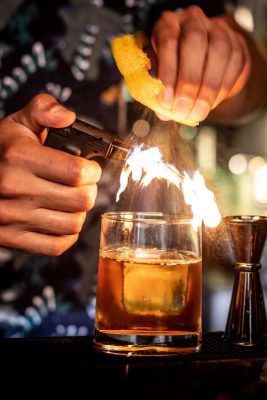 Bulleit Bourbon and home-made chocolate bitters stirred with del puerto cafe cold brew coffee.
Bar Colibri is open from 7 pm to 2 am and is closed on Mondays. Located on Calle Morelos # 582, el Centro, Puerto Vallarta. more info
Best Craft Breweries
We have two favorite local craft breweries in Puerto Vallarta. Los Muertos Brewing and Monzon Brewing Co.
Los Muertos Brewing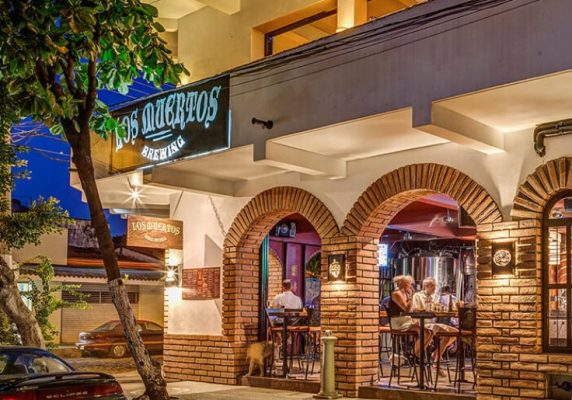 The first craft brewery to open in Vallarta, and hugely popular, is Los Muertos Brewing.
Brew master Connor Watts opened in 2012, with his first pint of Agave Maria Amber Ale. Now he's offering up to 8 world class hand crafted ales. The brew pub is a small comfy open air room with plenty of tv screens for watching sports. If you can't order the flight, we recommend the IPA.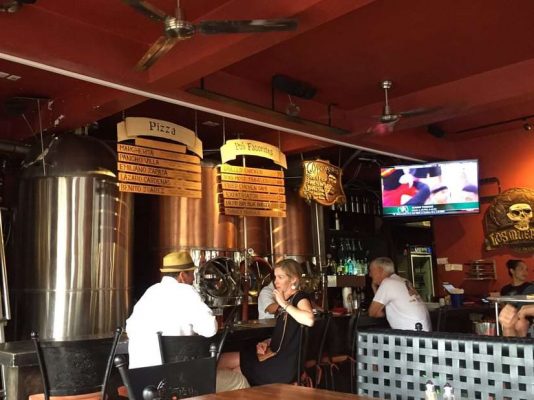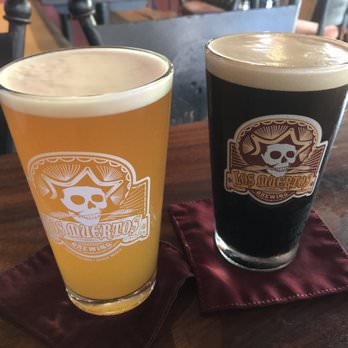 Los Muertos Brewing  is located in Old Town, on Calle Cardenas # 302, Puerto Vallarta. Open every day, 11 am to 12 am. more info
Monzon Brewing Co.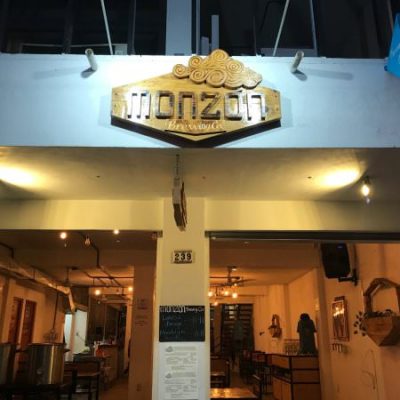 Reid and Miranda opened Monzon Brewing Co in 2017. They offer a gorgeous selection of craft beers in classic flavors and unique curious flavors as well. The pub is casual and comfortable. The tap room sits right in the midst of the micro brewing plant.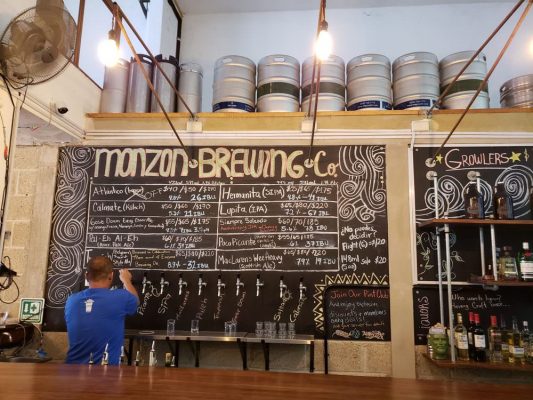 They have just opened an upstairs open-air space, with comfy furniture, and big screens for watching the games. If you can't order the flight, but you're feeling adventurous, order the imperial salted chocolate stout.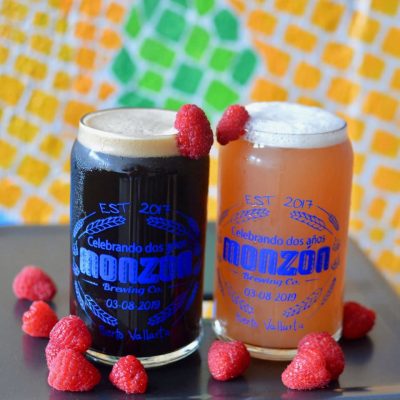 Monzon Brewing Co. is located in Old Town on Calle Carranza #239, Puerto Vallarta. Open 12 pm to 12 am. more info
Puerto Vallarta has an amazing bar scene. If you want to learn more about the distilled agaves, tequilas, mezcales, and pulques of Mexico, consider taking our mexology tour.
Check out all of our tours.
We hope you enjoy your stay in Puerto Vallarta and have a chance to visit some of our chosen best bars in Puerto Vallarta.
If you are planning a visit San Miguel De Allende, consider taking one of our food and wine tours there.
Until next time, we'll see you out there on tour!