BECOME A LOCAL
IN 3 HOURS
LOCAL FOOD. LOCAL PLACES. LOCAL PEOPLE.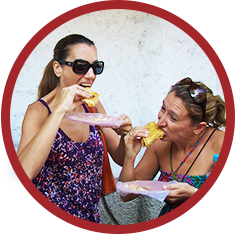 THE ORIGINAL DOWNTOWN TOUR
One-of-a-kind Food Tastings
A day time walking cultural food tour exploring the best of Centro and Old Town neighborhoods. 
| | |
| --- | --- |
| DAYS: | Everyday |
| TIME: | 10:30am |
| COST: | $49.99 adults(2 beer add-on +$5), $39 Child |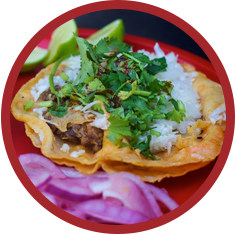 The Street-An evening taco adventure tour
Watch the streets come alive at night while touring and tasting at the best night street taco stands and restaurants in Vallarta!
| | |
| --- | --- |
| DAYS: | Everyday except Wednesday |
| TIME: | 6 pm |
| COST: | $49.99 Adults (2 beer add-on +$4)/ $40 Child |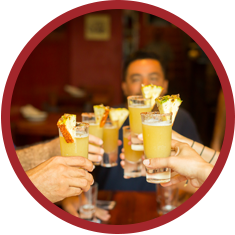 A tequila, taco and Mexican cocktail tour
While strolling Centro you will sample an amazing variety of authentic regional tacos as well as 6 delicious handcrafted cocktails. Salud!
| | |
| --- | --- |
| DAYS: | Wednesday thru Saturday and Monday. |
| TIME: | 3:30pm |
| COST: | $74.99 Adult |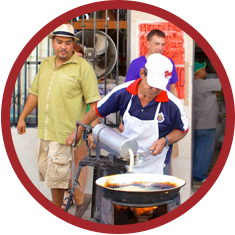 One-of-a-kind Food Tastings
A day tour exploring the Pitillal neighborhood, a charming authentic Mexican town in the middle of Vallarta, 10 minutes from the cruise ship terminal, off the touristy path.
| | |
| --- | --- |
| DAYS: | Wednesdays, Thursdays and Saturdays year 'round |
| TIME: | 10:30am |
| COST: | $49.99 adults(2 beer add-on +$5) $39 (under 12 years) |
Riding and Tasting
A guided 3  hour bike food tour featuring eight food tasting locations carefully chosen to highlight the best regional flavors Puerto Vallarta has to offer.
| | |
| --- | --- |
| DAYS: | Wednesdays, Fridays and Saturdays year 'round |
| TIME: | 9:00 am |
| COST: | $49.99 |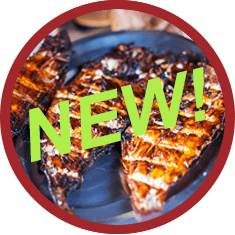 VALLARTA BY ROAD FOOD TOUR
Out-of-the-way Food Tastings
Backstreets of Vallarta Van tour explores the foodie gems around Puerto Vallarta in the comfort of an air-conditioned, 20-seat Mercedes Sprinter. We cover more ground than when touring on foot, providing you with a wider range of regional favorites.
| | |
| --- | --- |
| DAYS: | Tuesdays |
| TIME: | 10:00am |
| COST: | $65.00 |

What is a Vallarta Food Tour?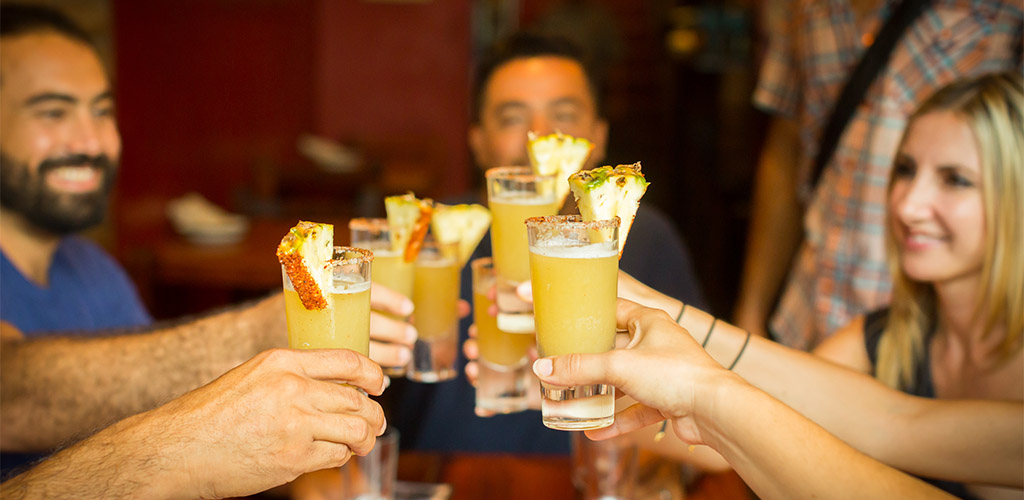 Vallarta Food Tours is
meeting new friends.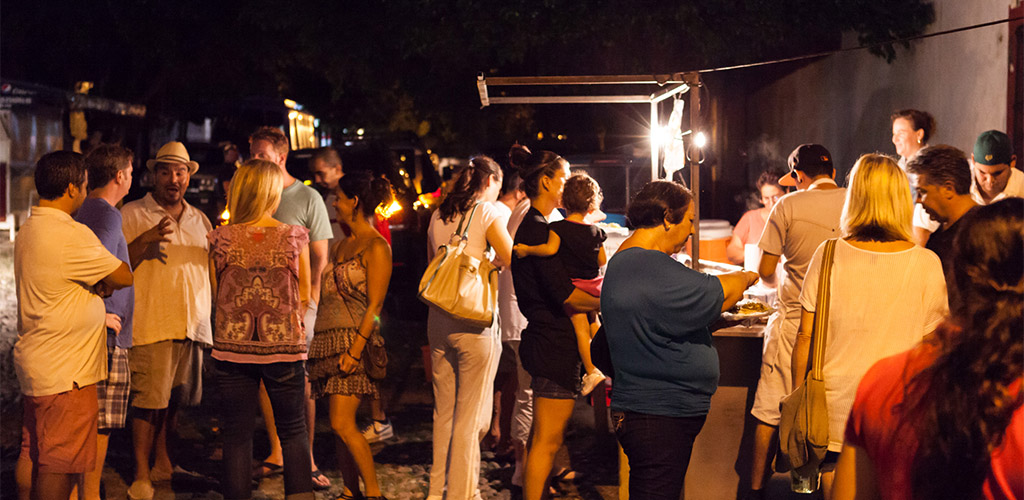 Vallarta Food Tours is
eating where the locals eat!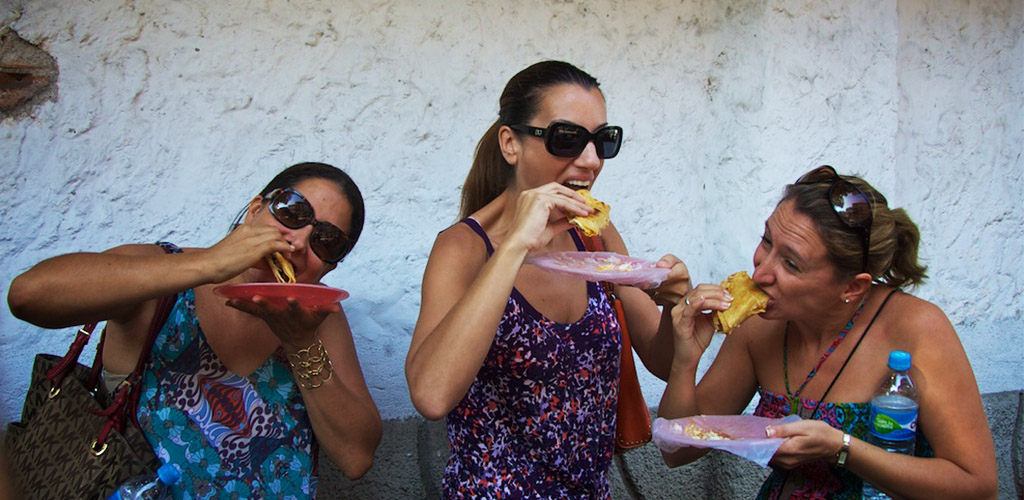 Vallarta Food Tours is
connecting people through food!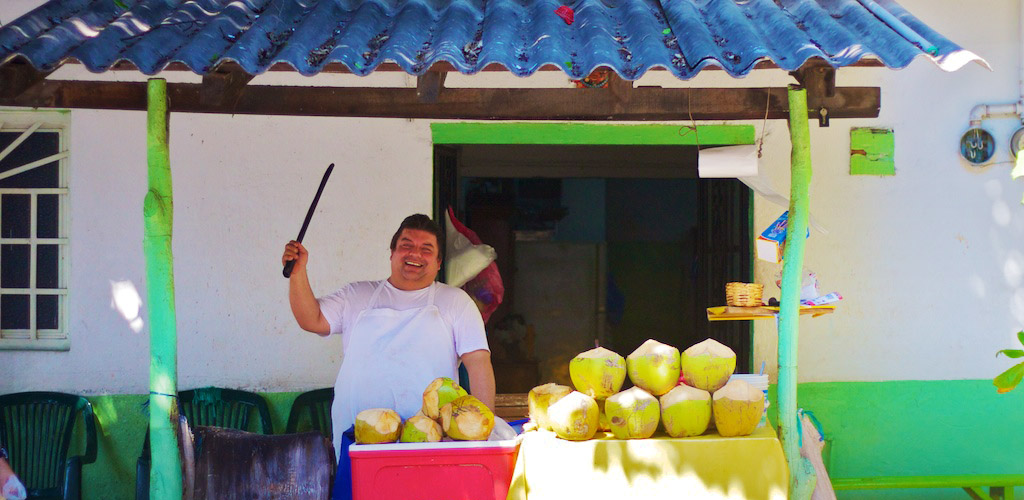 Vallarta Food Tours is
meeting local food heroes!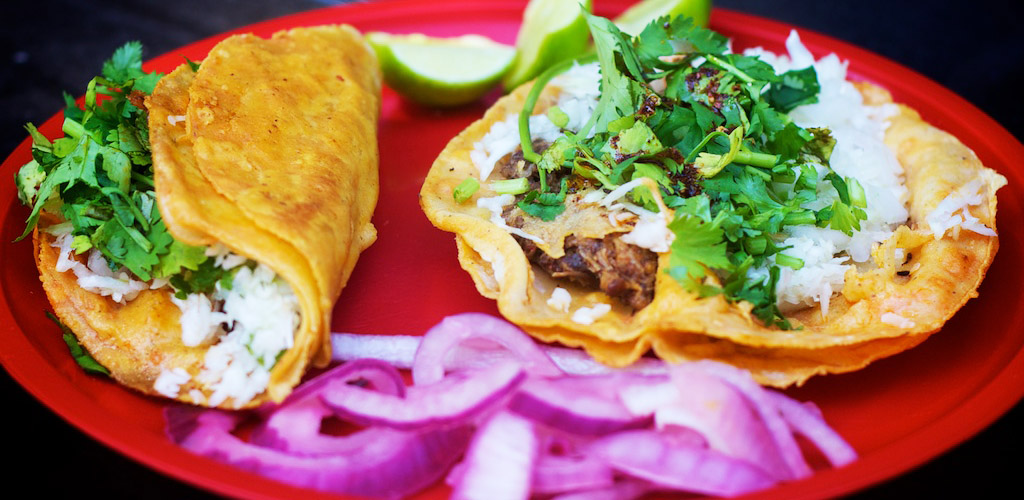 Vallarta Food Tours is
eating mouth-watering delicious regional tacos!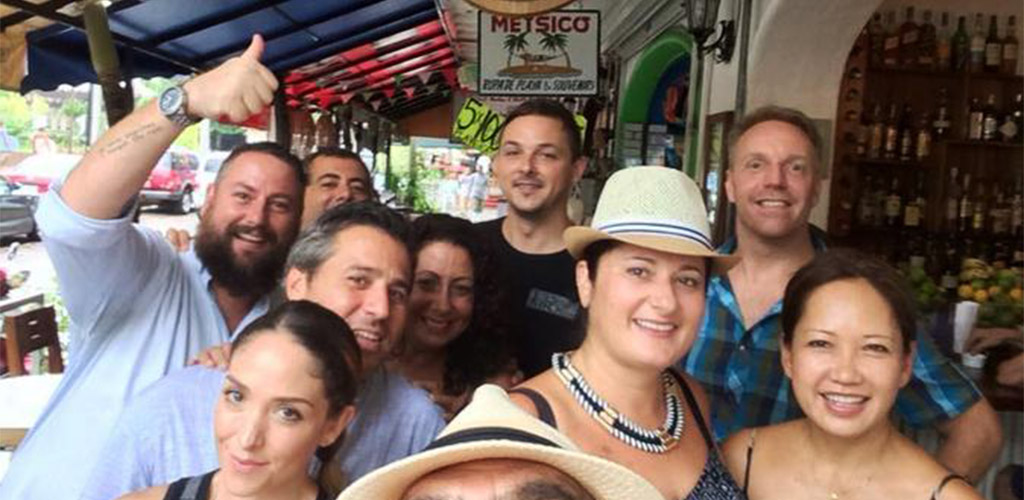 Vallarta Food Tours is
is having fun eating and learning
with our rock star guides!
Why choose Vallarta Food Tours?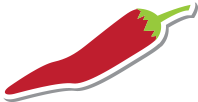 ► EAT
Enjoy unique culinary Mexican delights while supporting our local food artisans!

► EXPLORE
Explore Puerto Vallarta's culture and charm while discovering its unique history!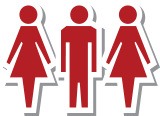 ► EXPERIENCE
A memorable experience in a small group with our entertaining tour guides.

► SUPPORT
Support, meet and engage with local Puerto Vallarta food artisans and restaurant owners.
People are talking about us!
Taste of Pitillal
What a wonderful taste adventure! The food was amazing: including the carnitas, the birria, the churros, the bonus lengua taco. All of it was soooooo yummy! Our tour guide Lobo was so much fun and so knowledgeable about the town, the history, and the food. Highly recommend Vallarta Food Tours!
A Great Start To Your Holiday
Anna Maria was a spectacular guide and hostess. She made sure that that we all had the best experience. We had a lovely walk between between venues filled with a lot of knowledge of local life in Puerto Vallarta. The food was all great and some of it truly an amazing experience.  A definite must do experience.
Highlight of our Vacation
Everything we ate was absolutely incredible, and we had hours of debate afterward about which taco was the best (we still haven't decided). Manny was fun and entertaining and so knowledgeable. We had so much fun meeting all of the chefs and learning about their families and their history, and we picked up some great trivia, like the origins of al pastor and how the first restaurant in PV got its start.
Vallarta Food Tour – a must do!
Don't miss this tour early on in your stay at Puerta Vallarta! The walking tour through neighborhoods was really fun as well as educational. The visit to 3 taco stands, learning their histories and about the ingredients used and why, added to delight of eating these delicious and unique tacos. The ceviche restaurant was also superb. The homemade drink from the tuba street vendor was wonderful as well as the visit to the gourmet restaurant. Highly recommend this tour. The tour guide was fantastic!